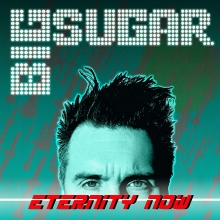 Canadian rock band Big Sugar released their long-anticipated, new studio album Eternity Now last Friday via a live-streaming event. The album was initially scheduled for release at the end of March with a robust Canadian touring schedule planned in support. However, due to COVID-19, all live shows were postponed and the album release was pushed back. Big Sugar performed at the Danforth Music Hall in Toronto back in November of 2017 and Rush's Alex Lifeson sat in with the band for a couple of songs including the Big Sugar classic Ride Like Hell and a cover of Led Zeppelin's Good Times Bad Times. Shortly after that performance, Big Sugar's Gordie Johnson was interviewed for the Niagara Falls Review and mentioned that Alex Lifeson would be making a guest appearance on the album:
... "He came out and jammed with us," Johnson says, adding that Lifeson offered to help on the album. "We've been friends for quite a while. He asked what was going on with the record. I sent him some tracks and he sent me half a dozen different overdubs with exotic instruments. Now I just have to choose." ...
They ended up using Lifeson's contributions on the title track Eternity Now, which you can listen to below or on YouTube. Johnson was interviewed by Global News to discuss the album and when the interviewer remarked about the obvious Rush influence, Johnson replies:
... [Laughs] Make no mistake, my friend. That was not an accident! [Rush guitarist] Alex Lifeson is on the title track. He's on the title track of my life and career trajectory. He was one of the first supporters of Big Sugar and one of the greatest mentors that I've had. And he's such a down-to-earth chill guy. He saw us coming up, liked our music, and would do things like "Hey, man, here's a double-neck guitar. Why don't you take the Xanadu guitar and use it for a while?" Like, who does that? So I texted him and I had to explain myself because it's such a Rush knock-off. I got the Taurus Moog pedals in there and gave it the full Moving Pictures treatment. But he not only sent me a wicked guitar solo but a bunch of overdubs-acoustic guitars and banjos and all kinds of other production to put in the track. It got way Rushier. And I'm good with it. ... He still plays great. And when he sits down to play, only one sound comes out of that amp. ...
Johnson also discusses his relationship with Lifeson and his contribution to the album in this 94.9 The Rock interview at around the 6:30 mark. The album is currently available for purchase/streaming in Canada and can be ordered as an import in the US via Amazon and other retailers.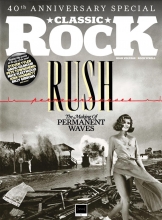 Rush will be releasing a new box set at the end of May which celebrates the 40th anniversary of the release of Permanent Waves, and Classic Rock magazine marked the occasion last month with a special cover feature on the making of the album written by Philip Wilding. Earlier this week the feature was posted online and you can now read the whole thing via LouderSound.com. The Permanent Waves 40th anniversary box set releases on May 29th and you can pre-order yours via Amazon here: Super Deluxe Edition, 2CD and 3LP. On a related note, Loudwire.com posted their list of 25 Legendary Rock Albums With No Weak Songs this past week and Permanent Waves made the cut:
Celebrating the first day of 1980, Rush released Permanent Waves to the masses. The follow-up to the other-wordly progressive Hemispheres, the group stripped down their approach considerably, infusing unforgettable hooks in "The Spirit of Radio" and "Freewill." Rush still retained their progressive roots to the tune of "Jacob's Ladder" and "Natural Science" and showcased their lighter side on "Different Strings."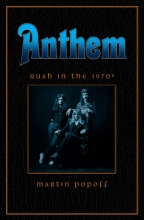 Music writer Martin Popoff has written a new Rush book titled Anthem: Rush in the '70s, which is the first of a 3-part Rush Across the Decades series. The book officially released earlier this week and you can order your copy here. Popoff is also selling signed copies via his website. The author was recently interviewed for the Something for Nothing podcast to discuss the book, and you can listen to that interview at this location. Anthem is the fourth Rush book from Popoff who also authored the 2004 Rush biography Contents Under Pressure, 2013's Rush: The Unauthorized Illustrated History (an updated edition was released back in 2016), and - most recently - Rush: Album by Album in 2017. The second book in the Rush Across the Decades series will be titled Limelight: Rush in the '80s and is slated for an October release; it can be pre-ordered at this location.
Actor/Comedian Jerry Stiller passed away earlier this week at the age of 92 at his home in Manhattan. Besides being known for his role as Frank Costanza on Seinfeld and as the father of actor Ben Stiller, Rush fans knew him from his humorous appearances in Rush's introductory tour videos. On the R30 tour, Stiller appeared in the video introduction at the start of the show as seen here and again in a brief closing segment at its end. He also appeared in the What's that smell? introductory video on the Snakes & Arrows tour as seen here. Rush's Geddy Lee commented on Stiller's passing via Rush's social media channels, and also shared some photos:
"We were all saddened to hear the news today of Jerry Stiller's passing. We had the singular pleasure of knowing and working with him on a couple of Rush's tour films...He was always so generous with his time and such a good sport to co-operate with our nutty roles for him. He remains a giant in show business and one of the best loved comic actors that ever graced the screen. Pictured here with Neil and myself at the Los Angeles Premiere of "I Love You Man" in March of 2009 and some clips of his cameo appearances in Rush tour films. RIP Jerry and thanks for the memories...you will be missed." - Geddy Lee
ESPN sports writer Mark Schofield decided to slyly insert several Rush references in an article earlier this week discussing why the New York Giants released backup quarterback Cooper Rush (thanks Jason R):
Backup quarterback discussions rarely move the needle, unless you live in Philadelphia, but seeing as it is May, and the acquisition of a depth quarterback piece is kinda in my wheelhouse, you're getting some thoughts on Cooper Rush today kids. Now this might want to make some of you stream for the exits, leaving Vapor Trails behind. And I know that looking for feedback on this piece might amount to nothing more than a Test for Echo, but this is my job, so I'm gonna Roll the Bones here and hope I do not make any Permanent Waves. (Look I went a long way for that joke that many of you will ignore, and I feel pretty good about it). ...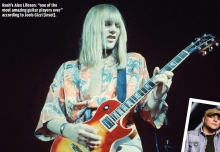 The latest issue of Prog magazine (Prog 109) includes an article titled My Prog Hero: Inspiring the wider music world by author Natasha Scharf. In the article, guitarist Giuliano "Jools" Gizzi of the Scottish rock band Gun talks about his prog heroes - Rush (thanks RushFanForever):
... The phenomenal musicianship of [Rush] just blew me away. Alex Lifeson is one of the most amazing guitar players ever. Geddy Lee - I'd never heard anything like that before. What a distinctive voice. That guy can play like hell as well. And Neil Peart was probably one of the top drummers in the world. "I was about 12 or 13 when I started learning guitar and I tried to play along to Rush, but it was really challenging! [Laughs] Lifeson has such a unique guitar sound. I remember when I was a kid, trying to work out what extra notes he'd put in. I was so infatuated with it, I just practised and practised. I think Bastille Day from Caress Of Steel was the very first Rush song I learned, but 2112 was my favourite Rush album - it had some great songs: Overture, A Passage To Bangkok. "I had the chance to see them on that tour. To hear it all being played live just blew me away. A lot of bands change things when they play live but those three guys played it note-for-note. It was phenomenal. I saw them a good few times after that. Just watching them and hearing all those albums really inspired me and made me want to be a musician. ...
Also included in Prog #109 is a short article on British psych rockers Goldray's upcoming album Feel the Change, which was partly inspired by Neil Peart:
... "It's more accessible this time, but there are darker and heavier moments too, so we're pushing both ends of the spectrum," reveals former Reef guitarist Kenwyn House. "I've always had that heavier side in me-the first bands I truly loved were Rush and Black Sabbath-so it felt like the best way to convey the emotions of the record. Lyrically, it's about personal growth and discovering your own strength of mind: a journey from self-doubt to self-love." House, along with vocalist and co-writer Leah Rasmussen, shared an eagerness to transform the negative emotions at play into positive ones, much inspired by the lyrics of the late Neil Peart. "He had hope for humanity and we do too," the guitarist explains, "so even when it goes into darker places it's still very positive and that was important for us. I think it makes for a cathartic experience. ...
AL.com posted an article this past week on 10 great 'bad' albums by legendary rock bands, where they profile some albums that many fans dismiss but are actually very good - like Rush's Caress of Steel:
"We were convinced we would be dropped and end up back home playing bars." Rush singer/bassist Geddy Lee

Rush's first two albums were very "Led Zeppelin II." Yelping riff-rock songs with the occasional acoustic strummer for ballast. "Caress of Steel" opens with more guitar-spiked first pumpers, "Bastille Day" and "I Think I'm Going Bald," although this being Rush the musical machismo's offset with lyrical dorkiness. Geddy Lee later wrote off "Lakeside Park" as "a lousy song" that makes him "cringe" Hate to disagree with rock's ultimate bassist himself, but "Lakeside" is a charming coming of age anthem. Being dorky is part of what makes Rush so endearing. And the nerd meter goes into the red on bonkers "The Necromancer" before the sprawling track resolves in a Bic-lighter igniting guitar coda. Album closer "The Fountain of Lamneth" makes "Necromancer" seem like concise confection. Nearly 20 minutes long, "Lamneth" contains a vintage Neil Peart drum break in which Peart seems to strike every tom-tom known to man ... twice. Guitarist Alex Lifeson pivots the tune with a melodic outro that wouldn't sound out of place on a Boston album. Rush's next phase would find them diving headfirst into concept albums filled with sitcom length epics. "Caress" is the sonic bridge between their Tarzan rock roots and their nerd-kings future.
Wine critic and Rush fan Antonio Galloni finally got around to reading Geddy Lee's Big Beautiful Book of Bass and posted a review on his Vinous.com website last month. Suffice it to say that he liked it. You can read his review online at this link (thanks RushFanForever).
Reader Craig K let me know about a DJ/Producer team called The Hood that have recently been making mash-ups of various songs from every year, starting in 1979. For each track, they sample bits from dozens of songs released in that year. Rush made the cut for their 1980 and 1981 mash-ups with The Spirit of Radio showing up at the 0:57 mark of the 1980 song, and Tom Sawyer coming in at the 1:30 mark in the 1981 track.
ThatHashTagShow.com posted an article this past week talking about Rush's final setlist and express their opinion on what they think the setlist should have been. You can check it out online here.
Last week, The Prog Report broadcast a Prog From Home virtual concert via their YouTube channel. It was an all-star event featuring some of the biggest names in the Progressive Rock world, with the goal of supporting and celebrating all the doctors, nurses, first responders, health-care workers, and everyone else affected by the current global pandemic crisis. Guitarist John Wesley (Porcupine Tree, Fish, etc.) performs a cover of Rush's Tom Sawyer during the concert which you can check out online here (thanks ptaylor2112).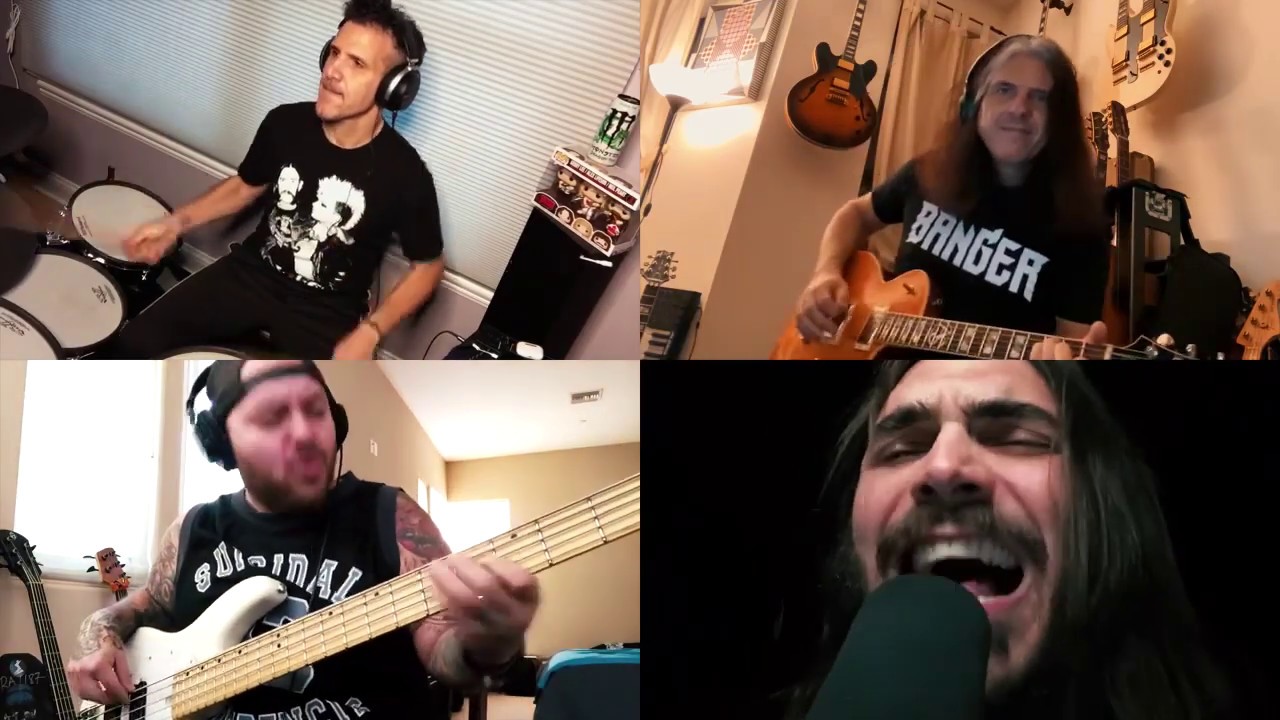 Speaking of Rush covers, Anthrax drummer Charlie Benante's impromptu virtual band has added yet another Rush cover to their growing repertoire with a performance of Red Barchetta which you can watch below or on YouTube here. Benante's crew consists of Crobot frontman Brandon Yeagley on vocals, with himself on drums, Testament's Alex Skolnick on guitar and Suicidal Tendencies' Roberto "Ra" Diaz on bass. In case you missed their other covers, check out Freewill at this location, YYZ in this post, and La Villa Strangiato here. Here's the YouTube description from Benante:
Once again, we've been completely knocked out by the responses to our video tribute to the one & only Rush, thank you. This time, we've decided to follow up our most recent track (and our first vocal song, "Freewill") with another one of our favorites, "Red Barchetta." A full description is below. Sadly, our completion of this video coincides with breaking news of the loss of one of rock'n'roll's greatest pioneers, Little Richard. On the one hand, it's difficult to find a more sonically different pair of acts than Rush and Little Richard. On the other, it's safe to say (and we're sure the boys from Toronto would agree) that Little Richard blazed a trail for all of us with a force that perfectly fits the subject of "Red Barchetta" - a high powered sports car from the same time period in which Little Richard was first emerging as an artist. This song is dedicated to him and we hope it brightens up your day.
That's all for this week. Stay safe, stay home and have a great weekend everyone!