UPDATE - 12/9@10:20PM: FYI: Eddie Trunk will be playing 3 hours of Rush on his radio show tonight from 11PM-2AM (thanks What-A-Rush):
The first of my year end holiday theme radio shows premiers tonight on Q104.3 FM NYC and WAAF Boston 11P-2A ET. It's the all RUSH show! 3 hours of Rush, all eras! Full list of my syndicated stations for my FM show on my site. Most stations also stream free if outside the broadcast area. Enjoy all Rush tonight and over the weekend on all affiliates!
----- snip -----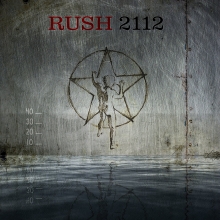 Rush will be releasing a 2112 40th anniversary Super Deluxe box set one week from today on December 16th, just in time for the Holidays. The standard edition is a 2CD+DVD set which includes a CD of 2112 remastered (the version from last year's 2112 vinyl reissue), another CD of some rock celebrity covers of a few of the various songs on the album along with some live outtakes, and a DVD of the newly-restored Live at Capitol Theatre 1976 show along with some other bonus videos. There's also a 3 LP version with the same content as the CDs along with a few bonus goodies. The Super Deluxe edition contains both the 2CD+DVD and 3 LP sets along with some additional bonus content. The cover songs included on the set are 2112: Overture from members of the Foo Fighters, A Passage to Bangkok from Billy Talent, The Twilight Zone by Steven Wilson, Something for Nothing by Jacob Moon and Tears by Alice In Chains. The Billy Talent cover of A Passage to Bangkok was recently made available for streaming online at this location, and was one of 102.1 The Edge's 5 Songs You Must Hear This Week. You can also listen to Alice in Chains' take on Tears via YouTube, and the Foo Fighters cover of 2112: Overture here (at the 46 minute mark). One of the live outtakes on the bonus CD is a 1976 Massey Hall recording of Something for Nothing which is available for streaming online here. You can get all the details regarding the contents of the 2112 40th anniversary edition via the official Rush.com press release and also watch a 1-and-a-half minute promotional unboxing video which highlights the contents of the box set here. You can pre-order the 2112 40th anniversary edtion on Amazon (2CD+DVD, 3 LP, Super Deluxe).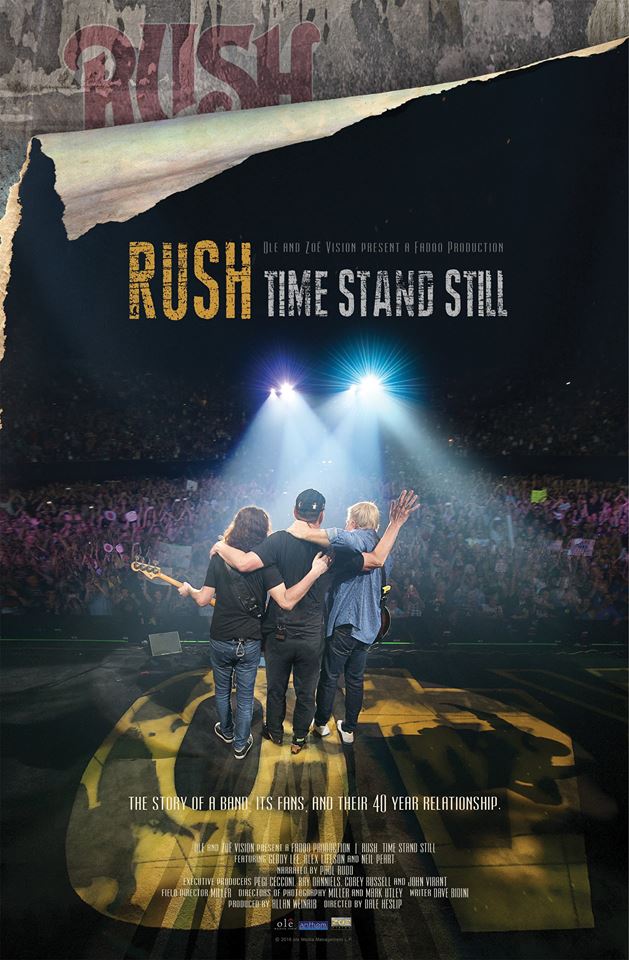 The new Rush R40 Live tour documentary Rush: Time Stand Still officially released last month on DVD/Blu-ray and is now available to order online (DVD, Blu-ray) or purchase in stores. The documentary ended up debuting at #2 on the Billboard Music Video chart, and has maintained that position into its 2nd week on the charts, just behind The Beatles' Eight Days a Week. Several retailers are offering in-store promotions with the purchase of the DVD/Blu-ray including Best Buy, FYE and others as outlined in this promotional video. The DVD/Blu-ray includes 67 minutes of unreleased footage from the band's Presto tour, but it does not include any of the pre-film content shown during the documentary's screening in theaters last month. The film runs for just over an hour-and-a-half and is primarily a documentary about the band's R40 Live tour, with particular focus on it likely being the band's final tour, along with a good deal of attention paid to Rush's rabid and loyal fan base. Trailers and clips from the documentary are available online at the Rush YouTube channel, and you can check out several reviews of the film in this post. John over at Cygnus-X1.net has transcribed/scanned the artwork and liner notes and made them available online (liner notes, scans). Last week Rush and Rounder Records ran a #ThankYouRush Ultimate Fan Package Giveaway contest via social media where the 5 lucky winners get a Rush: Time Stand Still prize package with the Grand Prize package including a Rush R40 commemorative guitar. Contestants had to submit a photo or video via Facebook, Twitter or Instagram using the hashtag #ThankYouRush where they pledge their allegiance to Rush. 10 finalists were chosen and then whittled down to the 5 prizewinners via an online fan vote that closed this past Monday. You can check out all the winners along with their entries at this location. Concert Blogger and Rounder Records are currently running a special giveaway celebrating the documentary's release where they are giving away a customized Rush: Time Stand Still snare drumhead. For all the details and to enter the contest go here.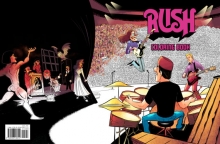 FANTOONS recently added a 52-page Rush coloring book to their inventory of officially licensed Rush swag, and the book is now available to order via Amazon. They also recently launched a selection of Rush-themed Hanukkah and Christmas cards just in time for the holidays. You can check out the Holiday cards along with a bunch of other cool, officially-licensed Rush FANTOONS merchandise at their Etsy store here. For those of you who don't know, FANTOONS is an ongoing comic strip based on Rush and some other great bands that was created by David Calcano back in 2012. If you follow rushisaband on Facebook and/or Twitter, you've likely run across some of the amazing Rush-themed comic art from FANTOONS that I've shared over the last few years. You can check out some samples of their work on Facebook and at fantoons.tv. Last year they released a 170-page Rush Toons book filled with comics and artwork featuring our favorite band. I had the honor of writing the book's foreword and highly recommend it; it's a definite must have for any Rush fan.
The Globe and Mail published an article this past week on how years of heavy playing can take its toll on a drummer's health - something Rush fans are very familiar with given the recent retirement of Neil Peart from drumming, which is touched upon in the article:
... The recent rocumentary Time Stand Still follows what was likely the final large-scale tour by the Canadian rock trio Rush. The band's retirement from the road has happened, in large part, because of drummer Neil Peart's tendonitis and diminishing physical abilities. "My style of drumming is largely an athletic undertaking," Peart wrote in a farewell piece published in Drumhead Magazine. "Like all athletes, there comes a time to ... take yourself out of the game."

Peart's analogy to sports is spot on, according to Dinah Hampson, a physiotherapist and owner of Toronto's Pivot Sport Medicine Clinic. "I have drummers who can't feel their hands, who can't hold their sticks," she says. "And the first thing I ask them is, 'Have you been to the gym today, have you done any push-ups this week, have you prepared your body for the physical tasks that you are now demanding that it does?'" ...
Sebastian Bach's new autobiography 18 and Life on Skid Row released earlier this week and is now available to order via Amazon. Bach is a huge Rush fan and at one point in the book he tells the story about how he got to hang out with Geddy Lee and his daughter Kyla on the set of Gilmore Girls back in 2007 as described in this RIAB post. Earlier this week Vulture.com published an excerpt from the book where he talks about the experience:
... One of my favorite memories of the show was the day when Geddy Lee of Rush came to visit on set, with his daughter, who was a very big fan of the show. Kerry called me in my hotel room at the Sheraton Universal.

"Hey dude! You're not going to believe who's here to watch us today!"

"Who is that?"

"Geddy Lee of RUSH is here!!!"

I was like, "What?"

Gives you an idea as to the scope of the show. I went down to the set, and there he was. The Voice of the Holy Triumvirate Himself. A Canadian Deity. He told us all that he and his daughter enjoyed Gilmore Girls very much, and he complimented me on my transition from rock 'n' roll to television. "Seamless," he told me. I beamed with pride. We had such a great time that day. Around dinnertime, I said to Geddy, "Hey man!!! Why don't you and your daughter be in the show?" He started laughing, and said, "Oh, I don't know, Sebastian. Let me think about it." I ran over to Helen Pai, producer (whose name was an anagram for our band, Hep Alien). I said, "Oh my God, we have to have Geddy Lee on the show!!" I knew that Daniel Palladino, and Amy Sherman-Palladino, series creators and writers, would love it. (I had spent a booze-fueled night at the Rainbow with Daniel, talking about the day he first saw Rush, on their first-ever tour playing in the Los Angeles area, back in the '70s.) She said, "Okay," and we filmed a scene in which Geddy and I sang and played guitar. Sadly, when it came time to watch the episode, Geddy was barely noticeable in the scene. Which was a real shame. But it was so much fun hanging out with them that day and working together for an hour or two. It felt amazing to be on a television set with Gloria from All in the Family and the lead singer of Rush, all at the same time. Was this a dream I was living? Or what? ...
Speaking of autobiographies, former Much Music VJ Denise Donlon also just released her new book Fearless As Possible: Under the Circumstances where she describes her life in the Canadian music industry. Reader Zebec has read the book and reports that it contains numerous references to Rush, including several behind-the-scenes experiences involving Neil Peart.
Metallica played an intimate show at Toronto's Opera House last Tuesday, November 29th to benefit The Daily Bread Food Bank. Frontman James Hetfield sat down with Jeff Woods the day after the show for an interview. Woods asked Hetfield about how guitarist Kirk Hammett played the Working Man riff at one point in the show as a nod to Rush and the Toronto fans (you can watch it online at the beginning of this video). Hetfield then remarked at how big an influence Rush had been on Metallica and how much respect they have for them. You can watch the entire interview online here, and catch the Rush portion at about the 13:15 mark (thanks RushFanForever).
The news broke early yesterday that legendary progressive rock pioneer Greg Lake had passed away Wednesday at the age of 69 from cancer. Lake gained prominence as a founding member of the progressive rock bands King Crimson and ELP, both of which were huge influences on Rush. Geddy Lee posted the following comments on Lake's passing via his geddyimages Instagram page yesterday:
We've lost yet another great artist and talented bassist...What a devastating year 2016 has been... ELP were one of my faves ..first Keith Emerson and now Greg Lake. RIP boys....and thanks for the music... #GregLake #KeithEmerson #ELP
Here's Billy Talent's cover of Rush's A Passage to Bangkok from the upcoming 2112 40th anniversary set.
That's all for this week. Have a great weekend!