A new, arts-themed park in the Toronto neighborhood of Willowdale is slated to begin construction next year and Councillor John Fillon - who represents the area - has proposed the park be named arter 2 of it's most famous residents - Geddy Lee and Alex Lifeson. From Fillon's written proposal to the North York Community Council last month:
The City has acquired lands to create a new park ... The park is being designed this year and will be constructed in 2015. The new park will have an Arts theme, specifically related to music and sound. It is appropriate to consider naming the park after musicians with a connection to the Willowdale area. Geddy Lee and Alex Lifeson are founding members of the band Rush, which has a highly successful career spanning decades. ... Rush was started by Geddy Lee and Alex Lifeson when they were students at Fisherville Junior High School in Willowdale. They both grew up in Willowdale and attended school here. Early rehearsals and songwriting took place in the area, as did many of the band's early performances at local high schools. ...
The idea was first put forth at a consultation meeting held on April 22, 2014 and was very favorably received by residents. The naming is also supported by two local organizations, North York Arts and Willowdale Central Ratepayers' Association. The park would be called Lee Lifeson Arts Park and both Geddy Lee and Alex Lifeson have already agreed to the naming if it becomes official.
Audio Fidelity's SACD version of Rush's Presto was supposed to have released this past Tuesday but has now been delayed 2 weeks until July 15th according to Amazon. This will be the 3rd Rush SACD release from Audio Fidelity; they've already released versions of both Counterparts and Hemispheres. Like these 2 previous releases, the Presto SACD was mastered by Kevin Gray at Cohearent Audio. You can pre-order your copy at this location.
The RatCon 2014 Rush fan convention will be held next weekend on July 11-12 at the newly dubbed Club Carnie in Marlboro, NJ. The event's tagline is Forty years of "BLAH BLAH BLAH" and it will include a heated pool, Rush-themed food and beverages, contests, prizes, live music from Rush tribute band kRush, and more. For all the details on RatCon 2014 visit the website and follow RatCon on Facebook.
Astronomy Magazine posted their list of 10 awesome pieces of astronomy-inspired music last week and Rush's Cygnus X-1, Book 1: The Voyage made the cut at #7 (thanks RushFanForever):
This Canadian band has produced some of the most listenable music in rock. "Spirit of Radio," "Tom Sawyer," "Trees," and the entire 2112 album spring to mind. But the lyrics for one of my favs, "Cygnus X-1," read like an astronomy text: "Invisible to telescopic eye ... Infinity, the star that would not die ... All who dare to cross her course ... Are swallowed by her fearsome force." Plus, Rush gave Cygnus X-1's position relative to Lyra, Pegasus, and Deneb. And they also correctly pegged the fact that the outer regions of black holes emit X-rays. A+, guys!


Reader Tim W recently noticed a Rush reference on a Chipotle drink cup - part of the restaurant's Cultivating Thought Author Series, where they feature original essays written by influential thought-leaders, authors, actors and comedians on their drink cups and food bags. The drink cup in question had written on it a Recipe for the perfect fountain drink by actor/comedian Bill Hader. Part of the recipe was 1 drum solo from 'YYZ' (Rush) of Sprite. You can check out a photo of the cup here.
After releasing a series of instrumental singles back in 2011 including Hollowbody, Sonar and Disappearance, the Alex Lifeson-produced David Barrett Trio released their first full-length studio album early last year. The self-titled album was produced by Alex Lifeson, Rich Chycki, and Alan Parsons. The Trio has been working on their first full length live DVD and their second full length CD over the past year and are seeking funds via RocketHub to pay for mastering and manufacturing costs. The new album is entitled DB32 and features 9 new instrumental songs along with a ballad titled Coppermine which features vocals from Michael Sadler (Saga). Alex Lifeson has continued to give valuable support and guidance and will be coming down for a session this month with celtic guitar virtuoso Tony McManus who is also guesting on the new album.
The Huffington Post posted a YouTube playlist of the Best Isolated Vocal Tracks Ever earlier this week and Geddy Lee's vocal track on Closer to the Heart made the cut. You can check it out online here (thanks ou812112).
MusicRadar.com recently interviewed System Of A Down drummer John Dolmayan and asked him to pick his 10 essential drum albums. One of the albums he chose was Rush's Hemispheres and here's what he had to say (thanks RushFanForever):
"People don't usually pick Hemispheres as their favorite Rush album, but for me, lyrically and musically, it's a masterpiece. This is music on the level of Mozart and Bach. It's a lot to digest, but it coalesces into one image in your head. Oh, and it's got some of the best drumming you're ever gonna hear. Precision like a motherfucker, ideas that are beyond most other guys, and tremendous feel and spirit - Neil Peart can do it all. He helped to make a three-piece band sound like eight people. You can't get better than this."
On a related note, MusicRadar.com is running a poll to determine the greatest every prog-drumming album and Rush's Moving Pictures is one of the options. To vote for the album visit this page at MusicRadar.com (thanks RushFanForever).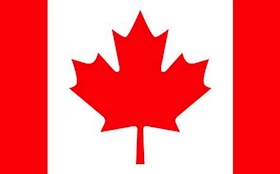 This past Tuesday, July 1st was Canada Day - when Canadians celebrate the anniversary of the July 1, 1867 enactment of the British North America Act which united three colonies into a single country called Canada within the British Empire. In honor of the holiday, a number of Canadian newspapers and news sites published various lists which celebrate Canadian music and heritage. Last week the Vancouver Courier posted a list of the Top 11 Craziest Canadian Facts that You Need to Know RIGHT NOW, and Rush got a mention:
2. Canadians' global reputation for being overly polite is the leading cause of celibacy among Canadians traveling abroad, followed by wearing socks and sandals and having a Rush song as your ringtone.
The Toronto Sun published their ultimate Canada Day playlist last weekend and Bob & Doug McKenzie's Take Off featuring a guest appearance from Geddy Lee made the cut:
It may be a novelty tune, but this little comedic gem from the duo's 1981 Great White North album is sure to get at least a few Elsinores flowing. No doubt some of you will be saying, "I remember this one, eh?!"
The Huffington Post Canada also published a Canada Day playlist and - although Rush didn't appear on the main list - Lakeside Park was featured as one of the reader suggestions (slide #29 of 46). They also published a list of the 100 Best Canadian Songs Ever. Unfortunately only one Rush song made the cut - The Spirit of Radio at #87:
One of the all-time classic tributes to the wireless music transmission, Rush's "The Spirit Of Radio" was a worldwide hit from their 1980 album "Permanent Waves." The song was a nod to Toronto alternative radio station CFNY, who were one of the first outlets to play Rush songs.
VH1 also got in on the Canada Day action, posting their list of the top 10 Canadian hard rock and metal bands, with Rush coming out on top at #1:
One of rock's greatest bands and in many ways the group that put Canadian rock on the map, this definitive power trio emerged as proto-metal hard rockers in 1974 before embracing the concept album format with 1976's '2112' and later incorporating elements of new wave and synth rock. Musician's musicians to a man and the ultimate cult band, Rush have sold over 40 million albums over the course of their 40 year career and were inducted into the Rock and Roll Hall of Fame in 2012.
Geddy Lee celebrated the day by attending a Toronto Blue Jays game. Here's Geddy Lee singing the Canadian National Anthem at the 1993 MLB All-star game:
While Canadians celebrated their country's birthday this past Tuesday, those of us in the USA celebrate our wonderful country's 238th birthday today. Have a safe and happy 4th of July weekend everybody!