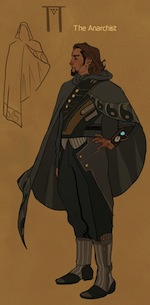 The big news this past week was a new interview with Neil Peart and Kevin J. Anderson where they discuss the upcoming graphic novel treatment of the Clockwork Angels novel. The pair spoke with PREVIEWSworld.com about the concept behind Clockwork Angels and how it will translate to the graphic novel format. Anderson does most of the talking but Peart has the following to say regarding Nick Robles - the artist who'll be working on the graphic novel:
Nick has some big challenges ahead of him - while for Kevin and me, this graphic series is a huge and exciting step toward a fully-realized world of our own invention. Also, having been highly impressed by Nick's early sketches of characters and settings, I will be looking forward to seeing his visions of the grander backgrounds, like Crown City, the Carnival, and the Wreckers.
The article also includes a new concept drawing of The Anarchist. At one point the interviewer asks Anderson about a potential movie version of the story and who would be on his dream team for bringing Clockwork Angels to the big screen:
Wow, I try not to think in specifics like that. Visually, I love the work of Zack Snyder, how he pumps his visuals way out of the envelope. Clockwork Angels is a very personal story on a gigantic canvas. I would love to see it on the big screen.
There's no indication that any film version is in the works, but Anderson did tweet out the following earlier this week:
When you sign a movie contract before lunch, you know it's going to be a good day. Details as soon as I can announce them.
Could he be referring to a Clockwork Angels movie? We can only hope. You can read the entire PREVIEWSworld interview here. Boom! Studios will be releasing the graphic novel in a series of six beginning this coming March. The first issue along with a complete 6-issue subscription are now available for pre-order at the Boom! Studios website (Issue #1 for $3.99, 6-issue Subscription for $29.99). The paperback release of Clockwork Angels: The Novel will be available on May 13th and can be pre-ordered here.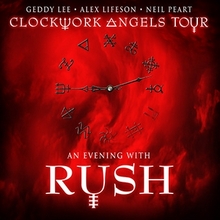 Earlier this week Pollstar.com released their list of the Top 100 Worldwide and Top 200 North American tours for 2013, and Rush's Clockwork Angels tour came in at #64 ($14.9 million) on the North American list and #82 ($21.2 million) on the Worldwide list. On the worldwide chart, Rush is listed as playing 34 shows with an average gross of $642,424 and attendance of 8129, and on the North American chart, they are listed as playing 25 shows with an average gross of $620,833 and attendance of 8338 (Note: the festival shows in Sweden, Ottawa and Quebec City were excluded). You can check out the complete lists at Pollstar.com and get the detailed show-by-show breakdown from Billboard for all of the US shows in the tour section. Speaking of the Clockwork Angels tour, CultureMap Austin posted a front-row photo gallery earlier this week from Rush's 2013 tour kickoff at the Frank Erwin Center in Austin which you can check out here.
We recently learned that Rush's documentary Rush: Beyond the Lighted Stage will be made available for free streaming on Netflix on February 28th. The film also received an honorable mention in this video news story from WatchMojo.com (thanks Jonathan) which counts down the top 10 rock documentaries.
I mentioned this back in November, but thought I'd revisit it since both Power Windows and Cygnus-X1.net posted about it earlier this week. Last Fall Oregon-based fine art photographer Lance Hardy unveiled his new Rush-themed art project as shown here. The exhibit consists of hi-res photographs of actual models with Rush-themed imagery projected onto their bodies, all very tastefully done and with a very interesting and beautiful result. There's no body paint or photoshop effects used; it's all done with staging and image projection. You can check out some images from the exhibit on Lance's Facebook page, and on his personal blog here and here.
Here are a few random Rush tidbits from the last week. Rant Lifestyle included Rush's Tom Sawyer on their list of Mandatory Rock Songs That Should Be On Everyone's iPod (thanks ou812112). And Neil Peart's YYZ drum solo made WXRT's list of 10 Of The Best Drum Solos Of All Time. Bassist Jason Newsted cites Geddy Lee as one of his influences in this recent interview (about the 2:30 mark) with ScuzzTV (thanks Will K). Reader tammilani noticed a Rush sighting on this page at tech woot! profiling the Lynx wireless bluetooth speaker.
Did you know that there was another band named Rush playing clubs around upstate New York back in the early 70s? I'd heard about the band based on a few firsthand accounts and old concert posters, but I'd never actually heard the band. It turns out that a recording of one of their songs (Counting the Sheep) is available on YouTube here (thanks Richard C). They're no Rush (at least not THE Rush), but they actually aren't too bad.

A one day celebration of Rush and their 40th anniversary will be taking place at the Dreadnought Rock club in Scotland on May 17th. Rushfest Scotland will consist of a full day of Rush-themed events culminating in a 2-hour set from Scotland's premier Rush tribute band Moving Pictures. For all of the details visit the website or follow them on Facebook.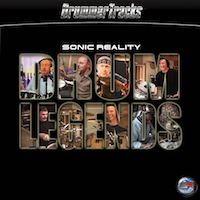 Sonic Reality sound development company recently released 16 new DrummerTracks play-along drum groove collections including a title called Drum Legends Volume 1 which features drum performances from Neil Peart and a number of other drumming greats. Drum Legends Vol 1 includes Neil Peart's complete drum tracks from Rush's Tom Sawyer and YYZ (labeled as XYZ for copyright reasons) The collection is available for download via both iTunes and Amazon. Sonic Reality are the makers of the drum sample instrument libraries Neil Peart Drums Volume 1: The Kit and Volume 2: The Grooves, which released in 2010 and 2012 respectively. Sonic Reality owner Dave Kerzner also created a project called Sonic Elements a few years ago where Kerzner along with a number of legendary musicians play covers of classic rock songs using Sonic Reality's many drum libraries and other music software. One of these was an original track called Trifecta from the Sonic Elements Rush tribute EP XYZ, which features Neil Peart's YYZ drum track with a new jam from Billy Sherwood and Kerzner played on top of it. You can listen to it below or on SoundCloud.
That's all for this week. Have a great weekend everybody!