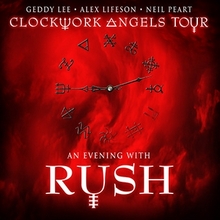 Early this past Tuesday morning we finally received some official North American Clockwork Angels tour date information from Rush. The band announced a 9-date run of US dates this coming Spring, kicking off in Austin, TX on April 23 and running through May 11th in Atlantic City. They also announced several of the cities that will be included in the Summer leg, including Rush's long overdue return to Halifax! The cities on the Summer leg will include but not be limited to Hershey, Wantagh, Saratoga, Chicago, Cincinnati, Milwaukee, Boston, Calgary, Vancouver, Portland, Salt Lake City, Denver, Kansas City, Halifax and Grand Rapids. My guess is that they'll add a few more cities to this list and split up the Summer leg into a couple of 10-date stretches. The rumors I'd heard regarding the Ft. Lauderdale and Atlantic City dates turned out to be true, so I'm assuming that my information regarding Chicago, Cincinnati and Milwaukee is also correct - that Rush will play on June 28th at the First Midwest Bank Amphitheatre in Tinley Park, IL; on July 2nd at the Riverbend Amphitheater in Cincinnati; and the Milwaukee Summerfest for a show around the 4th of July. I'm expecting that the Summer dates will be announced within the next few weeks. Shortly after the Spring tour dates were announced the pre-sale frenzy began, with the VIP pre-sales and Music Today fan pre-sales beginning at Noon on Tuesday. The fan pre-sales have since ended but VIP ticket packages remain for most of the dates (Austin, Orlando and Atlantic City are sold out). CITI card pre-sales along with various internet, Live Nation and radio pre-sales are currently ongoing and will run through 5PM local venue time today. The Live Nation pre-sales are using the passwords bazooka and/or covert. General ticket sales for all 9 dates will then occur next Monday at 10AM. For all the details be sure to check out the tour section, and for questions regarding all the various pre-sales be sure to read my guide to ticket sales and pre-sales. For all the European fans, 1-day tickets for the Sweden Rock Festival went on sale this past Monday (thanks ulsterush). Rush will be headlining the Festival on June 8th.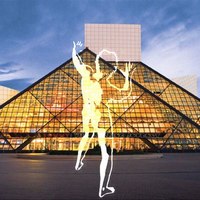 On Wednesday the Rock and Roll Hall of Fame revealed details regarding the upcoming April 18th induction ceremony where Rush will be inducted, including the news that Dave Grohl and Taylor Hawkins of the Foo Fighters will be inducting the band. They also posted details regarding ticket sales and pre-sales:
Advance tickets for American Express Cardmembers will be available from Thursday, January 24 at 10 a.m. PST through Sunday, January 27 at 10 p.m. PST. Tickets can be purchased via Ticketmaster.

Preferred seating presales for members of the Rock and Roll Hall of Fame and Museum, as well as members of the Heart and Rush official fan clubs, will begin on Monday, January 28 at 10 a.m. PST through Thursday, January 31 at 10 p.m. PST at Ticketmaster. Rock and Roll Hall of Fame and Museum members should reference the official member e-newsletter for details. For more information on Rush and Heart fan club tickets, visit heart-music.com and rush.com. Some restrictions apply.

The public on-sale will begin on Friday, February 1 at 10 a.m. PST. To purchase tickets, visit Ticketmaster or charge-by-phone at 1-800-745-3000. There will be a four-ticket limit on all orders. Additionally, three levels of VIP packages will be available through Ticketmaster. ...

All ticket sales and pre-sales will be conducted via Ticketmaster at this location. The AMEX pre-sale mentioned above along with VIP pre-sales began yesterday and the fan/member pre-sale will kick-off Monday at 10AM PST (1PM EST). Rush revealed details regarding the fan pre-sale via the Rush newsletter Wednesday night including the news that the password will be rushfan:
... We want to celebrate and share this moment with as MANY Rush fans in the room that night as possible! There will be a special Rush fan pre-sale that starts Monday, January 28 at 10 a.m. PST through Thursday, January 31 at 10 p.m. PST at Ticketmaster. The password for this pre-sale is rushfan. There will be preferred seating held in every price and seating area. ...

Also, Future Rock Legends tweeted a photo of the Nokia Theatre seating chart with ticket price levels. The upper balcony seats will be in the $75-$100 range, and then they jump up to $350-$750 for the lower levels! If you have a lot of money to spend you can get one of the VIP packages including a $2000 Hot Sound Package which gives you a bunch of perks as detailed at the Ticketmaster website. As I'd mentioned above, Dave Grohl and Taylor Hawkins of the Foo Fighters will be inducting the band. Heart revealed yesterday via their Facebook page that Chris Cornell of Soundgarden will be doing the honors for them. Other artists that will attend the ceremony are John Mayer, Christina Aguilera, Jennifer Hudson, Don Henley, Gary Clark Jr., and Usher with more to be announced later. So what do you think about the Foo Fighters being chosen to induct Rush into the Rock Hall? Take the poll and let us know. Reader (and author) Phil Simon has also created a Facebook group and associated event for the induction.
Rush's Clockwork Angels album made Scene Point Blank's list of the top 30 albums of 2012 this past week, coming in at #20. Here's what they had to say:
On some days, when I'm really brutally honest with myself, I can safely admit that all of my favourite old rock bands from the 1970s have gone completely past the point of no return; they'll never release an album of the same calibre as those from their heyday, they'll never sell out huge stadiums and get the attention they used to, they'll never write another song that will be included amongst their 'canon' of tracks in constant rotation on classic rock radio. Every band, except for one, that is. Rush long ago set the standard for virtuosity in rock bands; now they're just shattering it themselves over and over again. Let me put it this way: some bands Rush's age are releasing songs that are pale imitations of their former sound. Rush are rewriting their own 'best of' collections with every release.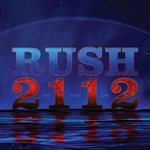 The 5.1 Surround Sound Deluxe Edition version of 2112 released back on December 18th and is available for purchase as a CD plus Audio DVD Deluxe Edition, a CD plus Audio Blu-ray Deluxe Edition and a CD plus Audio Blu-ray Super Deluxe Edition. All 3 versions of the Deluxe Edition contain a digitally remastered CD with 3 unreleased live tracks along with a DVD or Blu-ray 5.1 Surround Sound mix of the album. Also included in each version is expanded artwork, liner notes, lyrics, unreleased photos and brand new liner notes by David Fricke. The Super Deluxe version is housed in a hardbound book with a 40 page comic book by story artist Tom Hodges. The DVD/Blu-ray contains a digital version of this comic book, and an iBook version which also includes the lyrics, liner notes and photos is also available for sale separately. The Toronto Sun recently reviewed (thanks RushFanForever) the Deluxe Edition and gave it 3.5 out of 5 stars, and the February/March 2013 issue of Sound and Vision magazine also contains a review of the album along with an interview with Rush sound engineer Rich Chycki. Chycki talks about what went into re-mixing the album for the Deluxe Edition, and also touches on other Rush remastering projects he's worked on. You can check out the 3-page review/interview online at this location.
Escrow.com is selling an autographed bass guitar signed by all three members of Rush with all proceeds going to benefit The Fender Music Foundation charity. The black Fender Geddy Lee Jazz Bass is listed for sale on Reverb.com through January 28th, and you can buy it immediately for $15,000 or make your best offer. The bass will also be on display at the Fender Music Foundation table at this weekend's NAMM Show in Anaheim.
Rush made the Houston Press's list of the Top 10 Power Trios (thanks RushFanForever) this past week, coming in at #3:
For decades, Rush fans whined that their favorite trio of Canadian nerds never got their due, but with the group still drawing huge crowds and now headed for the Rock and Roll Hall of Fame, it's increasingly hard to argue that they've been denied a place in the rock pantheon. In its longevity, Rush gets bonus points for wearing out a variety of musical styles over the years, from hard rock to prog and even '80s synth-pop. Amazing what you can achieve when you cram three rock virtuosos into the same band.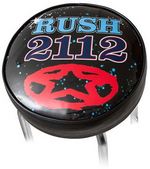 The Rush Backstage Club is now offering 4 different varieties of Rush barstools for $124.99. These 30"-high, easy-to-assemble bar stools feature chrome legs with a padded seat. Also remember to enter the Rush Backstage Club's contest to win a Clockwork Angels tourbook signed by all 3 members of Rush. The contest closes on January 30th and only one entry per email address is allowed. For all the details and to enter go to this location. They are also running a sale on a number of items which you can check out here. And the Bubbawares.com site is now offering Bubba's Bar 'n' Grill baseball hats (thanks nettiesaur).
A few years ago Alex Lifeson made a cameo appearance in the Trailer Park Boys second movie Countdown to Liquor Day. Also having a cameo in the film was Brian Vollmer of Helix. Vollmer played a John who is trying to pick up Randy, who is prostituting himself for cheeseburgers. Alex played a cross-dressing cop in the film. Vollmer recently posted a behind-the-scenes video from the day he and Alex shot their cameos. From the YouTube description:
... I got in the night before and went to Bubble's nightclub called Bubble's Mansion. Alex Lifeson was there that night, as was Randy (Pat Roach), Julien (Jean Paul Trembley), Bubbles (Mike Smith). These clips were filmed the next day at the dressing rooms before being shuttled to the location, which for us was filmed underneath the overpass by the harbour in Dartmouth, I believe.
You can check out the video on YouTube here (thanks RushFanForever). Alex makes an appearance at about the 55-second mark. It sounds like Alex had a rough night!

The latest issue of Prog magazine contains the results of their Readers' Poll and Neil Peart ended up coming in 2nd to Gavin Harrison in the Best Drummer category.
After their resounding defeat of Aerosmith last week, Rush has made it to the final four in the 2013 Ultimate Classic Rock Bowl where they are currently up against Van Halen. So go vote for Rush!
Jeff Miers of the Buffalo News uses lyrics from Rush's Natural Science to illustrate his point about modern music in an article published this morning titled Soundcheck: Reclaiming music from dance-mania dictators.
Brad Birzer at Progarchy.com takes a retrospective look back at Rush's A Farewell to Kings and Hemispheres albums in an article that was posted earlier in the week. You can check it out online at this location.
Here's Rush's official commercial for the 2013 tour that they posted to their YouTube channel earlier this week:
That's all for this week. Have a great weekend and good luck buying Rush tickets!