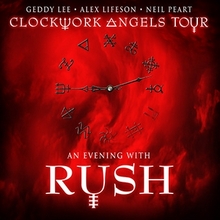 There wasn't all that much Rush news happening over this past week as we said goodbye to 2012 and rang in the new year of 2013. The big item to report was the release of the official Billboard Boxscore attendance and sales figures for the 2012 Clockwork Angels tour on Wednesday. Figures for 28 of the 29 US dates were released; numbers for the Atlanta show along with the 6 Canadian dates are still pending. Eight shows reported were sell outs including Manchester, Bridgeport, Newark, Buffalo, San Jose, Universal City, Dallas and Houston. The highest-grossing date on the tour was the September 15th show in Chicago which grossed $1,113,292. The most-attended show was the sold out October 26th show in Buffalo where 13,215 fans filled the First Niagara Center. You can check out all the details in the tour section.
With the close of 2012 this past week, the flurry of end-of-year best of lists continued and Rush's Clockwork Angels album racked up a few more accolades. Classic Rock magazine released their list of the Top 40 albums of 2012 on Wednesday and Rush's Clockwork Angels topped the list at #1. Here's what they had to say:
In a year that has a special resonance for Rush, promoters offered big money for a tour based on the band's landmark 70s album 2112. But rather than trade on the past, Rush moved forward with their most ambitious project to date: a first full concept album, and a genuine late-career masterpiece.

Geddy Lee tells Classic Rock: ""I think this album really sounds like Rush, the essence of who we are. One of the things we agreed up early was, 'Let's write a trio's album.' We wanted to have moments where it was just the three of us playing the way we play onstage.

"We had so many jams on the last tour where we allowed ourselves to freeform a bit. We enjoyed it so much that I said to the guys after the tour, 'Let's try to be that band on the next record.' It feels so essential, and it's what we're about."
Scott Deitche of BlogCritics.org included 2 songs from the album on his Favorite Songs of 2012 list; The Garden at #15 and The Wreckers at #1. Zoiks! Online listed the album at #5 on their Best of 2012 list, saying the following:
I could have easily left Rush off this list and grouped them with Aerosmith and Van Halen, but they released essentially a "2112" for my generation. It's not some half ass effort either it's a full on prog rock concept album that I thought I'd never get from Rush. I'm only 33, so when I discovered the old Rush classic prog rock records they had already been around for like 20 years. With "Clockwork Angels" it felt like they made it for my generation of Rush fans. How many "classic rock" bands release music that you can hold up against their greatest works? Well Rush did just that with "Clockwork Angels." I'm sure to get several comments burying me for this not being number 1.
Rush and their Clockwork Angels album were also mentioned as one of the high notes of the year in a New Orleans Times-Picayune article titled 2012 trends and moments in music: A tour of the year's high and low notes.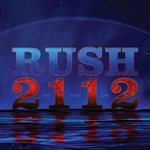 The 5.1 Surround Sound Deluxe Edition version of 2112 released back on December 18th and is now available as a CD plus Audio DVD Deluxe Edition, a CD plus Audio Blu-ray Deluxe Edition and a CD plus Audio Blu-ray Super Deluxe Edition. The re-release of the album briefly propelled it back into the Billboard 200 during the week of its release, pushing it to #138; it has since dropped off the chart. All 3 versions of the Deluxe Edition contain a digitally remastered CD with 3 unreleased live tracks along with a DVD or Blu-ray 5.1 Surround Sound mix of the album. Also included in each version is expanded artwork, liner notes, lyrics, unreleased photos and brand new liner notes by David Fricke. The Super Deluxe version is housed in a hardbound book with a 40 page comic book by story artist Tom Hodges. The DVD/Blu-ray contains a digital version of this comic book, and an iBook version which also includes the lyrics, liner notes and photos is also available for sale separately. Rolling Stone magazine included a review of the Deluxe Edition in their latest edition where they gave it 4 out of 5 stars. And NOW Toronto magazine placed 2112 at number 6 on their list of The 50 Best Toronto Albums Ever.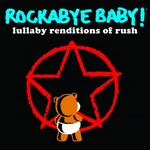 Rockabye Baby! is a record label that releases CDs of popular rock bands' music transformed into lullaby music for babies and parents. Yesterday we learned that they'll be releasing a CD of lullaby renditions of Rush songs on Tuesday, January 29th. The CD contains lullaby versions of 12 Rush classics including Tom Sawyer, The Spirit of Radio, Limelight and more. You can listen to preview clips of all 12 tracks online at this location and pre-order your copy on Amazon here.
Rush's Clockwork Angels tour road crew is the subject of a feature article in the latest issue of Mix magazine online. Several members of the crew were interviewed at Rush's Anaheim show this past November including front-of-house engineer Brad Madix, monitor engineer Brent Carpenter, guitar tech Scott Appleton, bass tech John Skully McIntosh, and keyboard tech Tony Geranios. You can check out the feature online at this location. Guitar tech Scott Appleton was also one of three guitar techs profiled for this recent Toronto Globe and Mail article.
We learned last year that Neil Peart is one of several drummers featured in Jay Bulger's documentary on legendary drummer Ginger Baker - Beware of Mr. Baker. According to WFJA Classic Hits 105.5 the documentary will be screened in select US theaters later this month. Speaking of Neil, Modern Drummer has opened up voting for its 2013 Readers Poll. Neil Peart is up for voting in several of the categories, so go vote for Neil!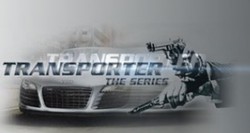 This report from The Canadian Press from Wednesday indicated that a version of Rush's Working Man is used as the opening theme to the new HBO TV series Transporter (based on The Transporter films). The show premiered in Germany on October 11th and will kick off on HBO Canada tonight. It premieres in the US this summer. The version of Working Man used is a new, barely recognizable electronica arrangement from Jamie Forsyth and sung by Danielle Armstrong as heard in this video of the opening sequence.
That's all for this very first 2013 edition of the Friday Updates and other random Rush stuff. Have a wonderful weekend and a great 2013 everybody!