UPDATE - 3/31@7:55PM: Rush's Time Machine DVD loses out to Feist in the Music DVD of the Year category at the Juno Awards (thanks Paul at The Canadian Music Scene).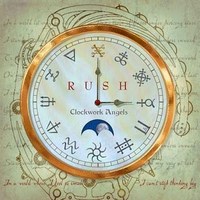 It was an exciting week for Rush fans as the rumors of a Clockwork Angels listening party that was to take place this past Tuesday turned out to be true, and some details began leaking out Wednesday afternoon. Several dozen journalists and industry insiders showed up and were treated to the entire Clockwork Angels album. They all had to sign confidentiality agreements and agree not to publish anything related to what they had heard for at least 72 hours - which would be this afternoon. So be on the lookout for more details today. From Sniglets at Counterparts:
... if you would have wanted Rush albums in the 80s to have a harder edge then this is your record. The songs are like a winding journey and definitely has a more modern day concept feel to them. Keyboards are present on the record so if you loathe them, sorry! He didn't compare it to any particular album and that was a relief. He said just take 80 to 91 in a blender and that was it. ...
Headlong Flight will be the title of the first single to be released from the album, which they are still aiming to release on May 29th. Since Tuesday's listening party, Roadrunner has been out shopping Headlong First to various folks in the radio industry and the Twittersphere has been abuzz with reactions - all very positive. The track is about 7.5 minutes long and has been described as epic by those who have heard it along with some comparisons to By-tor and the Snow Dog. Here's a sampling of some of the reactions:
In studio right now w Mark from Roadrunner listening to new tune from @RushIsABand called "Headlong Flight." It's awesome. #ByTorIsASnowDog
Lou Brutus - Sirius XM

Just heard new Rush song "Headlong Flight" ..... Holy Fucking Shit!!!!! 7 and a half minutes of pure genius!!!!!! @rushisaband

I haven't had goosebumps like this in years. This is Rush at their finest. Seriously. Fuck this is amazing. @rushisaband

New Rush song sounds like updated "By-Tor." Epic, cool guitar break downs. "I stoke the fires of the big steel wheels...
Dominic Nardella - Sirius XM

Just listened to the new Rush song "Headlong Flight". My pants are tight!..and moist from losing control of my bladder during the massive Alex Lifeson solo. @rushtheband
Mike Hsu - WAAF in Boston

@rushtheband New RUSH single from upcoming CD called "Headlong Flight"...Old school RUSH fans rejoice! It ROCKS 74-77 era! Just awesome!!
Grover Collins - WUBE/WYGY in Cincinnati
From what I understand, none of these radio folk actually have the single in hand - they just had it played for them by a Roadrunner representative. There's conflicting information as to when the single will actually get released, but one radio industry source informed me that a 5.5-minute edit would be hitting radio on April 19th. That's not to say that we couldn't possibly have some kind of online release before then - either of the entire song or perhaps a sample clip. The other information to come out of Tuesday's Lunch and Listen was that Roadrunner would be launching a huge PR campaign for the album over the coming weeks/months, unlike anything Rush fans have seen before. Along those lines, I'm already aware of at least 3 major rock magazines (Classic Rock, MOJO, etc.) that will be running cover features on the band/album over the next few months, and there's also talk of some late-night TV appearances. Also, reader jupeguyowensound let me know that The Fan 590 in Toronto had Humble (from the Humble and Fred podcast) on this morning and he mentioned that he had just interviewed Alex Lifeson a couple of days ago. This probably means that the guys have started hitting the interview circuit, so be on the lookout.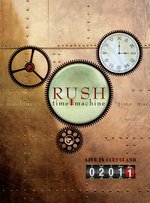 The 2012 Juno Awards ceremony (the Canadian equivalent of the US Grammy Awards) takes place this weekend at Scotiabank Place in Ottawa, ON and Rush's live concert video Time Machine 2011: Live in Cleveland is nominated for Music DVD of the Year. Rush won a Juno award in this category for Rush in Rio back in 2004 and last year for Rush: Beyond the Lighted Stage. It's not clear whether any members of Rush will be in attendance for the ceremony, but filmmakers Dunn and McFadyen will be. Here's some photos of the pair from a Juno event last night courtesy Paul at the Canadian Music Scene. The main televised awards ceremony takes place on Sunday, but most of the actual awards - including Music DVD of the Year - are given out Saturday night at a gala dinner.

Neil Peart was interviewed for the latest issue of classic and collector car magazine Hagerty where he talks about his love of classic cars, car model-building, and his own personal collection of classic cars and car models. From the interview:
... The bulk of his model collection today is in that small 1/43 scale. "I acquired a couple of genuine masterpieces of miniaturization," Neil says. "A Ferrari GTO with tiny sliding plastic windows, opening doors, and perfect engine detailing, and a Bugatti Type 35 with the piano wire attaching the bodywork rendered perfectly, as are the leather upholstery and bonnet straps. I define these delightful creations as expensive-and worth it." ...

... Neil has commissioned 1/24 renderings of his personal cars: a Porsche 911 Speedster, BMW Z8, and a pairing of the Aston Martin DB5 and the modern DBS. Says Neil, "These tiny jewels of intricate craftsmanship give me pleasure just in contemplating them."
The article also includes several great photographs of Neil and his collection of cars. You can read the entire article/interview online here.
Upper Canada College will be hosting their annual Believe in Blue Gala on May 12th at Toronto's Royal Ontario Museum. Among the prizes to be auctioned off at the sold-out affair is a dinner party with Geddy Lee! From the Gala's official blog (thanks Paul N):
Get Closer to the Heart of Geddy Lee at Barberians
No Subdivisions here!! Join Rush's lead vocalist and bassist, Geddy Lee for an intimate dinner for eight at famed Barberians Steak House. An avid wine collector with a spectacular collection of which most would be envious, Geddy can help you navigate Barberians 30,000 bottle wine cellar that accompanies the great food that Barberians has been known for since 1959. Be entertained by this award-winning musician who has a story or two to tell after decades in the music industry. Dates to be coordinated with Geddy Lee and Barberians.
Speaking of Geddy, yesterday evening he participated as a celebrity judge for RAW! The Great Toronto Tartare-Off at Toronto's Fairmont Royal York. The event was sponsored by Grapes for Humanity where Geddy Lee is a member of the board. Proceeds from the event will go towards a child's education by constructing a needed school in Guatemala and $0.95 of every dollar raised will be donated to the project. Other judges included Corey Mintz, Josh Josephson and Amy Rosen of The National Post.
Matt Crossman of Sporting News recently sat down for dinner with Tampa Bay Rays third baseman Evan Longoria for an interview which was published to their website earlier this week. Longoria took up the drums a few years ago and among the subjects that came up in the interview was Rush:
... Longoria's most prized possessions are his dogs and his 2008 AL championship ring, but he has another great piece of memorabilia: a drumhead signed by members of the rock group Rush. ... Cool story how he got the drumhead: Rush's singer, Geddy Lee, a huge baseball fan, collects balls autographed by pitchers who have thrown no-hitters. When Rays righthander Matt Garza threw one in 2010, a Lee representative called the Rays to ask for a ball. A Rays clubbie named David Westmoreland (everyone calls him Westy) said, sure, if you send Longoria the signed drumhead. ...
You can read the entire interview at this link.
Voting for DRUM! Magazine's 17th annual Drummies! opened up earlier this month. Neil Peart is in the Drummie Hall of Fame for Drummer of the Year after winning the award for 4 straight years from 2007-2010, but you can still vote for him in any of the other categories. To place your vote, visit Drum! Magazine's website at this link.
Back in 2009 Warner Music Japan reissued Rush's first 12 studio albums as Mini-LP Super High Material CDs (SHM-CDs). According to a listing on CD Japan (thanks David S), all 12 titles will be getting re-released once again in Japan on May 23rd. My assumption is that the Sector box set masters were used for these re-releases but there's no confirmation of that at this time.
California-based rock instrumental trio Points North just released their debut album a couple of weeks ago. It's titled Road Less Traveled and contains a tribute to Rush titled Grace Under Pressure. From The Sun Journal:
... "Grace Under Pressure" offers a respectful nod to Rush. Duffy and Aiello pay skillful homage to guitarist Alex Lifeson and drummer Neil Peart. ...
You can purchase Road Less Traveled on Amazon here and find out more about the band on their official website.
Rush's YYZ gets a mention in a recent Victoria Advocate article titled A lousy decade punctuated with greatness which discusses some of the high points of music in the 1980s. Here's what they had to say about the song:
For those unfamiliar with Rush, "YYZ" is a perfect introduction into what an amazing trio of musicians make up this band. The song begins with the drums, which are then joined by the guitar and bass, all playing YYZ Morse Code, the identification code for Toronto's airport. Geddy Lee's bass licks are phenomenal while Neil Pert is, well, Neil Pert. The pair trade off runs, segueing into Alex Lifeson's guitar solo, which has a mythical Far Eastern flair.
It's Rush vs. The Beatles in the final round of Lone Star 92.5's Classic Rock Madness contest. To place your vote for Rush go here.
Reader double-agent wanted me to let everyone know that Fort Hood Radio will be playing one hour of Rush music next Tuesday, April 3rd from 12-1PM CST.
You can tune in online or requests songs at www.forthoodradio.com.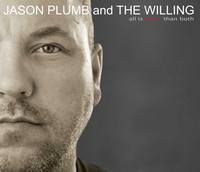 The debut album from Canadian singer-songwriter Jason Plumb's solo project Jason Plumb and The Willing released earlier this week. The album is titled All is More Than Both and features a guest appearance from Alex Lifeson on the track LOSIN' which you can listen to below or at this link. We first learned about Alex's involvement back in September via a blog post from producer Michael Phillip Wojewoda. The post featured this behind-the-scenes recording session video from last May with Alex wailing away on a solo over the track. The album also features appearances from Ed Robertson and Steven Page of the Barenaked Ladies along with several other Canadian musicians. You can purchase the LOSIN' track with Alex Lifeson via Amazon or via iTunes, or purchase the entire All is More Than Both album (Amazon, iTunes). On a related note, Jason Plumb and the Willing bass player Gord Smith has a side project called Creosote, and his debut album Area Man also releases today. The album includes a rocking cover of Rush's Mystic Rhythms which you can preview/purchase via Amazon or via iTunes, and the entire Area Man album is also available for purchase (Amazon, iTunes).
That's all for this week. Let the Clockwork Angels media blitz begin!! Have a safe and happy weekend.