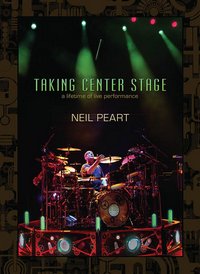 Neil Peart made headlines this past week by giving an unannounced 1-hour drum class at The 16th Annual KoSA International Percussion Workshop, Camp & Festival at Castleton State College in Castleton, VT on Sunday. We also learned earlier this week that Neil's upcoming instructional DVD is titled Taking Center Stage: A Lifetime of Live Performance and will be released on October 14th, 2011. On top of that, excerpts from Neil's August, 2011 Rhythm magazine interview were posted to MusicRadar.com on Tuesday.

Online drum magazine iDrum is running a contest where they are giving away a complete Neil Peart Evolution Snare Collection. All you need to do to enter is to signup for a free subscription at this link. iDrum magazine launched earlier this year and their debut issue featured Neil Peart on the cover along with an extensive interview. Part 2 of the interview was then included in the magazine's 2nd issue. The prize package also includes a set of Neil's Sabian Paragon cymbals and a brick of Neil's custom ProMark drumsticks.

Speaking of contests, the Rush Backstage Club is running a new contest where you could win an autographed Time Machine 2011 Tourbook. The contest will run through August 12th and only one entry per person is permitted. For details and to enter go to this link.
And speaking of the Time Machine Tour, Keith Cousin of industry magazine Pro Audio Review recently caught up with Rush's front-of-house engineer Brad Madix and monitor engineer Brent Carpenter for a feature titled Rush Gets Timeless. The pair discuss how they go about helping Rush achieve such a powerful live sound, focusing specifically on the equipment involved. They also remark on the band's sense of humor and how much they enjoy being a part of the Rush family. You can read the article/interview at this link.
So whatever happened to that Vapor Trails re-mix we were hearing so much about earlier this year? @VonDarkmoor posed the following question to Rush sound engineer Rich Chycki on Twitter:
@chycki Looking forward to the Vapor Trails remix, when will you be finished working on it?
@VonDarkmoor It's in progress but it's labor of love when there's not a lot of other things in motion ... lots going on right now!!
With everything Chycki has going on right now I'm guessing that the re-mix won't be released until sometime next year - which would be appropriate since the 10th anniversary of the release of Vapor Trails will occur on May 14, 2012.
The organizers of last month's RushCon have put up a wonderful wrap-up post over at the RushCon website, complete with a bunch of great photographs. It looks like they had a blast.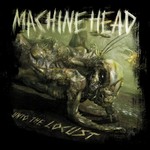 We learned earlier this week that the special edition of San Francisco metal band Machine Head's upcoming album Unto the Locust includes a cover of Rush's Witch Hunt. The album will release on September 27th via Roadrunner Records and the special edition will also contain a cover of Judas Priest's The Sentinel. Rock AAA recently interviewed Machine Head drummer Dave McClain who had plenty of great things to say about Rush and how big an influence they are/were on the band:
"Three records ago I bought Robb the whole Rush catalogue and that's when our songs started extending with lots of parts. Kinda more challenging ourselves. Rush are responsible for a lot of things, even mentally in this band.

"There was an interview with Geddy Lee (Rush singer) a long time ago where he said 'If we get played on the radio it's going to be by accident.' Because they wouldn't write for radio and that struck a chord with all of us especially in the 'Through The Ashes' where it was a crossroads in our career where we said if we were going to be ousted out of the music business we wanted to go out fighting and be a pure 100 per cent metal band and not worried about what anybody said."
Also, back in April the band posted a making of the album video to Youtube. In the video they show off their Jam Room which includes a collection of posters of all of our favorite bands, the bands that meant something, and helped create what we became; a Rush 2112 poster is prominently featured. At the 4-minute mark of the video, drummer Dave McClain is shown wearing a Permanent Waves t-shirt. When Machine Head released their sixth studio album The Blackening a few years ago frontman Robert Flynn told MTV in an interview that the band was on a Rush kick while recording that album.
Reader jimmackey let me know that syndicated sports radio show Petros and Money made Geddy Lee their person of the day last Friday in celebration of his 58th birthday. They talk about Geddy and Rush for a couple of minutes towards the end of their broadcast, giving a biography of sorts and having plenty of nice things to say about him. You can listen to the podcast at this link at about the 34:30 mark. And UltimateClassicRock.com celebrated Geddy's birthday by listing what they think are the top ten Rush albums at this link (thanks Andrew W).
Speaking of Geddy, he gets mentioned in this blog post at About.com on a very talented and generous 16-year-old autistic artist named Jayson Halberstadt:
... Aside from his philanthropic activities, Jayson has received recognition from some of his heroes such as Derek Jeter of the New York Yankees and Geddy Lee from the band Rush who sent autographs for his "awesome" pictures. ...
Reader RushFanForever pointed me to this print at Pop Chart Lab which depicts a Periodic Table of Heavy Metals, where each entry in the chart represents a heavy metal band color-coded by genre. Rush is included in the Proto Metal category with a designation of Rh.
Reader jg2112 noticed a Rush reference on Cartoon Network's The Regular Show in the show's debut episode which first aired last September. The episode revolves around a magic keyboard that grants wishes. At one point in the show the lead characters Mordecai and Rigby start playing a song on the keyboard which is an obviously rip-off of the riff from Tom Sawyer. You can watch/listen to the reference on YouTube at this link at about the 5:55 mark.
Reader Gourdy Lee wanted me to let everyone know about his fantasy football league for Rush fans over at Yahoo! Sports. The ID is 126583 and the password is limelight1. He has one spot left that he is looking to fill.
This past Monday, August 1st marked the 30th anniversary of the launch of MTV. Back when the station still regularly played music videos in the early-mid '80s, Rush videos were a regular part of their rotation. Here's a collection of old MTV Rush interviews/features from the Grace Under Pressure and Power Windows eras:
That's all for this week. Have a wonderful weekend!