UPDATE - 11/14@10:37AM: Rolling Stone magazine has posted an excerpt from the book here (thanks RushFanForever), where Geddy takes us back to 1969, when an early, as-yet-unsigned line-up of Rush consisted of "Alex Lifeson, keyboardist Lindy Young, drummer John Rutsey, and me... until I am dumped.". ...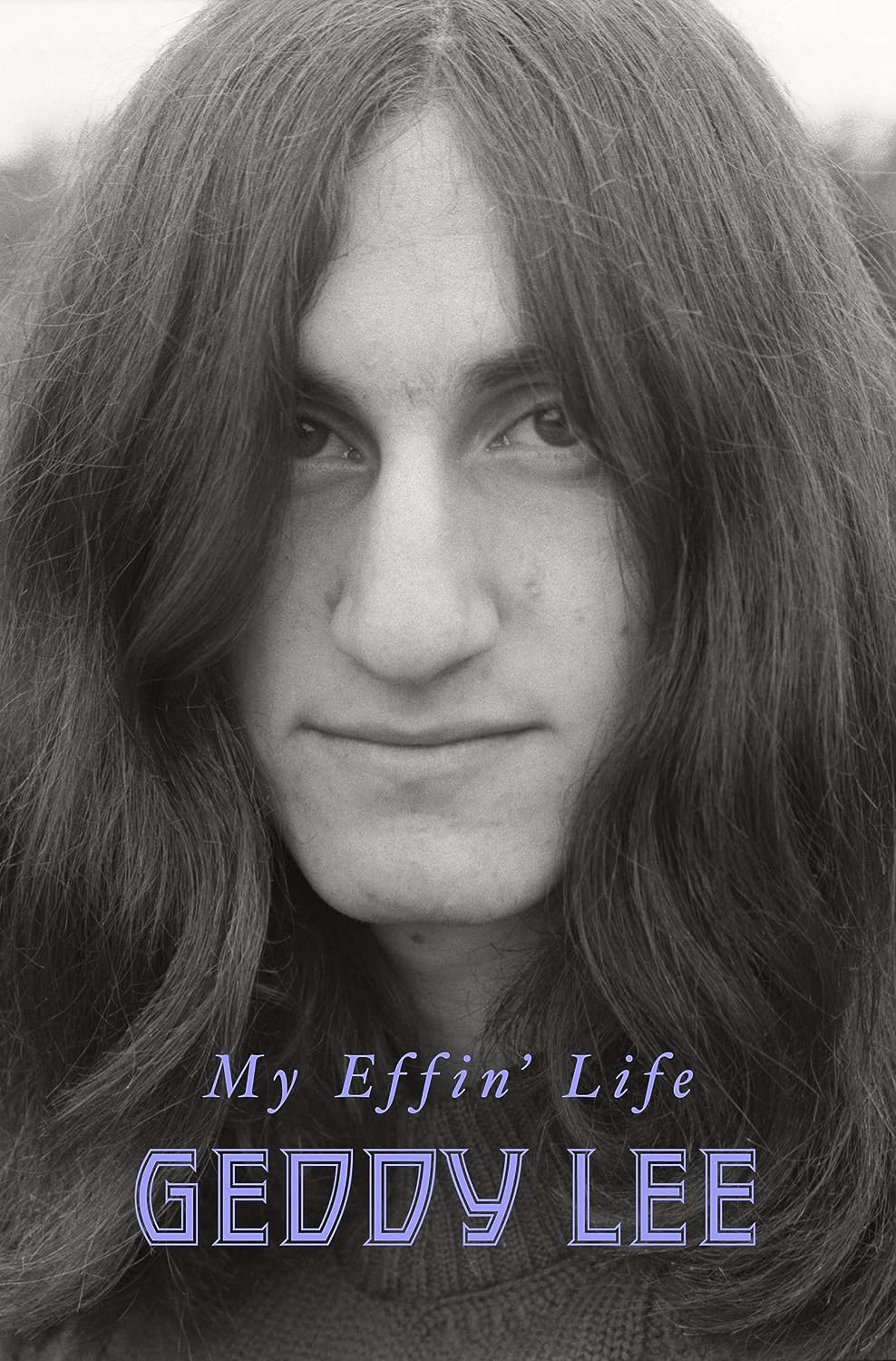 Today is the official release of Geddy Lee's long-awaited memoir My Effin' Life. The book is available in hardback, as an audiobook (or MP3 Audio CD), and for Kindle. Geddy Lee revealed over the weekend that he'd be including 2 new, unreleased tracks from his My Favorite Headache sessions as part of the audiobook release (audiobook narrated by Geddy himself). Coincidentally, today is the 23rd anniversary of the release of My Favorite Headache. The 2 new songs are titled I Am ... You Are and Gone, and Geddy spoke a bit about the 2 songs and how they came about in this video from his spoken word appearance in NYC last night. A few reviews of the book have come in over the last couple of days, including this AP Book Review by Mark Kennedy, who had the following to say:
... "My Effin' Life" is an engrossing tale of a "classic underachiever" who became a Rock & Roll Hall of Fame vocalist, bassist, and keyboard player. It's a great read for anyone interested in the brilliant prog-rock trio or the music scene from the 1970s onward. Lee's writing is a lot like his band's songs - deep, gloriously nerdy, sometimes wandering and wonderfully thoughtful. It's a 400-page narrative from a perfectionist who calls himself "Mr. Bossypants." ... This is a memoir where tragedy seems always around the corner, especially later when bandmate Peart is tortured by loss. The memoir even ends with a scene in a Toronto cemetery where Lee introduces his grandson, Finnian, to the boy's great-great-great grandfather - in the ground. It may be hard in parts but always worth it. It's an effin' good read.