UPDATE - 4/24@10:48AM: The Envy of None newsletter (sign up here) sent out an update about the new EP which included these words from Lerxst himself:
A message from Lerxst:

Hey EONites!

What a whirlwind these past months have been. We've begun sharing some ideas and have a handful of seeds that we hope to start watering soon. Maiah is wrapping up her new album and I've been guesting on several projects that are quite diverse and always fun. Alf is super busy teaching his students the difference between a db and a doobie and Andy is always busy writing and thinking up stuff. My little studio continues to clutter with yet more guitars, amps and ancient outboard gear I keep coming across. Yeah it's pretty ancient stuff and most of it, I bought new!!

I created a handy acoustic guitar recording station...hang on, I'll measure it...it's 26 inches from where I'm sitting right now and consists of an Earthworks TCM30K at the neck position and a Neumann TLM103 at the bridge position 18 inches away from each other. All I need to do is swing to my right, put my foot on the footstand that's taped to the floor to ensure a consistent position, hit record and hope I play okay. I also moved in a couple new Lerxst amps and have a cabinet mic'd that I've been using a lot lately. Plug-ins and speaker sims have come a long way and sound pretty good but stick a 57 or a 421 in front of a speaker, you can't help but be convinced it's the only way to go when recording guitars.
----- snip -----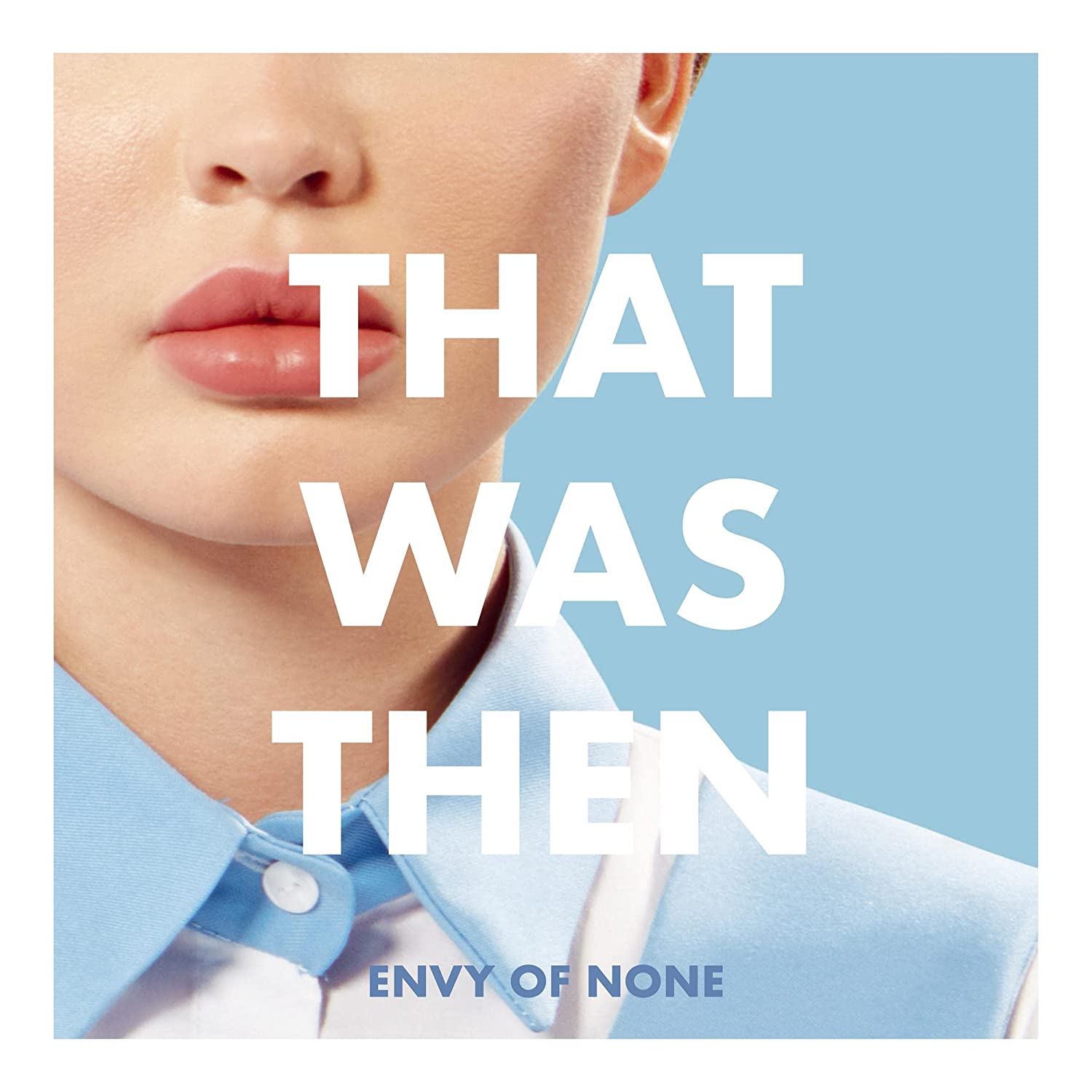 Alex Lifeson's Envy of None project with Andy Curran, guitarist Alfio Annibalini and vocalist Maiah Wynne released their self-titled, debut album last April, and it's currently available for purchase and streaming worldwide via several different online retailers and services, including Amazon and the official Envy of None merch store. Yesterday the band announced that they will be releasing a new EP titled That Was Then, This Is Now on June 9th via Kscope Records. From the press release:
... The EP consists of one newly recorded track, "That Was Then," along with remixes of "Dumkoptf" and "Dog's Life." It also includes tracks "Lethe River" and "You'll Be Sorry," which was previously released as part of the deluxe edition of their 2022 self-titled debut. "Very happy to say that chapter 2 for Envy of None has officially started," Curran shares. "We have a brand new song called 'That Was Then, This Is Now' which marks the first new track we've recorded since our debut album release almost a year ago."
The EP will be available digitally and on vinyl, and is currently available for pre-order via the Envy of None website and other online retailers. The vinyl edition can be pre-ordered via Amazon here. The project will also be participating in Record Store Day tomorrow with a LE picture disc edition of their eponymous debut album. It will be available in select countries including Canada and the UK (it is NOT available in the US). For a list of participating stores in Canada visit recordstoredaycanada.ca, and in the UK go to recordstoreday.co.uk.