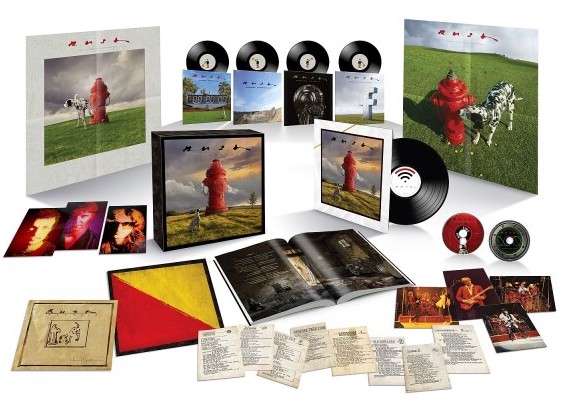 Rush will be releasing a Signals 40th anniversary box set later this spring - the latest in a string of 40th anniversary box sets released by the band over the past several years, beginning with a 2112 set back in 2016. The set will be available in three distinct configurations, including a Super Deluxe Edition, an LP Picture Disc Edition, and a Dolby Atmos Digital Edition. There will also be a limited edition Super Deluxe box set edition featuring eight lithographs of Neil Peart's original hand-drawn lyrics for each song on the album. Earlier this week the band released a new visualizer video for The Analog Kid from the box set, which you can check out below or via YouTube. There's also an unboxing video which you can watch on YouTube here. The set is slated for release on April 28th, and can be pre-ordered via this link, or via Amazon. All the details regarding the various configurations and what's included in each can be found in the press release.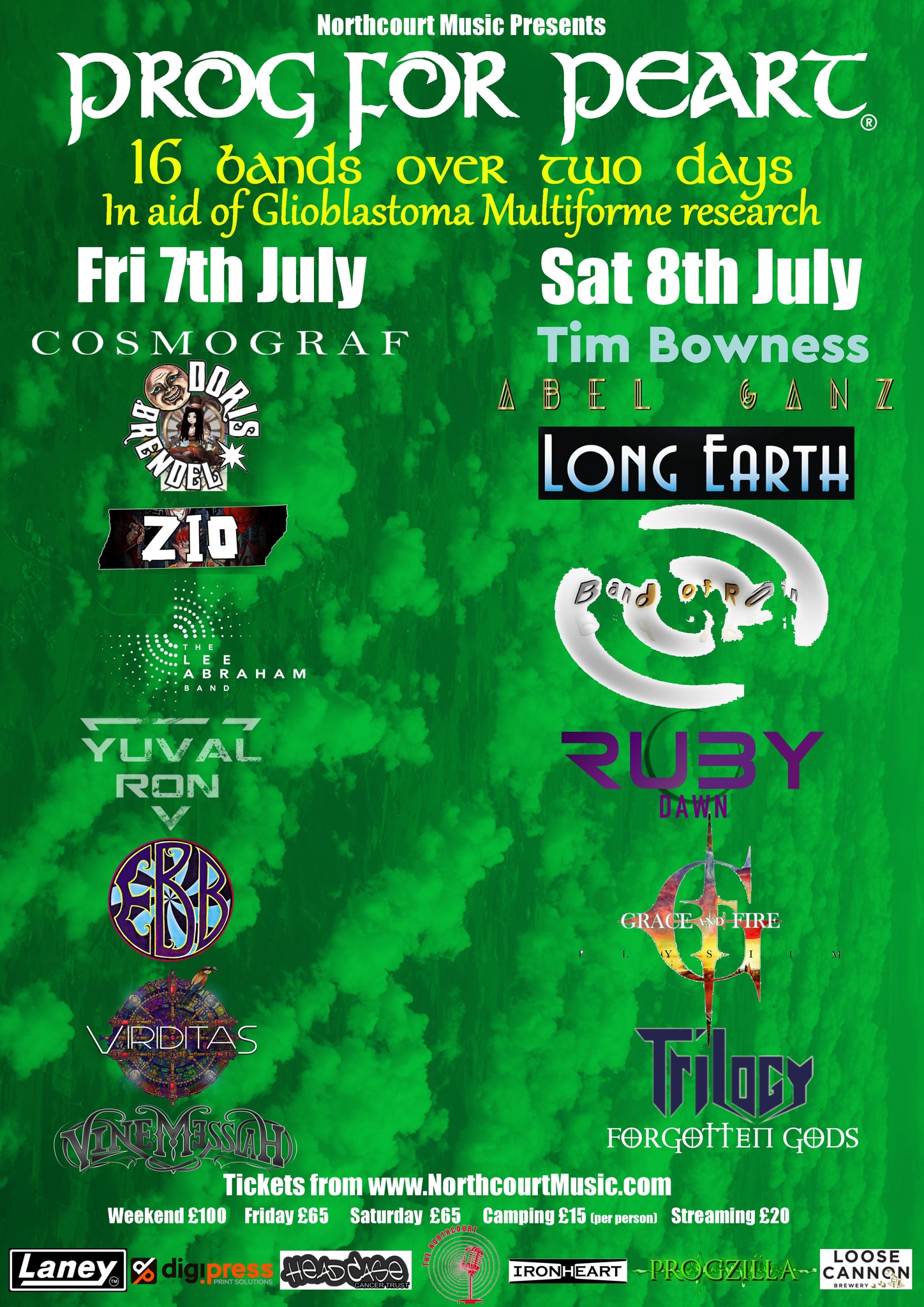 The 3rd annual Prog For Peart charity concert will take place this summer at The Northcourt in Oxfordshire, England the weekend of Friday, July 7 and Saturday, July 8. Sixteen prog rock bands will take the stage to celebrate the life of Neil Peart and raise money for brain cancer research. From the event website:
Eight bands will perform each day between 12midday and midnight, and we are delighted to name Cosmopgraf as Friday's headliners with Tim Bowness headlining on Saturday. In addition to Tim Bowness & Cosmograf, the 2023 event will also feature Abel Ganz, Doris Brendel Band, Long Earth, Lee Abraham Band, Grace & Fire, Band Of Rain, Viriditas, Zio with Hayley Griffiths, Trilogy, Mutant Thoughts, Yuval Ron Trio, Ruby Dawn, Vine Messiah & Forgotten Gods. ... There will be food on site, CD and vinyl stalls as well as rock and prog art on sale. There is limited camping on site with room for several motorhomes as well a pitches for several dozen tents. Camping is only 100m from the venue entrance. A choice of cooked breakfasts as well as cereals & fruit will be available for campers. There are also 24hr "real" WCs. Showers will be available from 7-30am until 10-30am. Bars in the main venue room and a lounge bar additionally there is a large outdoor beer garden. Bars open until late. Tickets are available for Weekend, Friday, Saturday & Weekend Camping. There are also streaming tickets so if you simply cannot be there, you can watch from afar.
They are also once again selling Prog for Peart t-shirts, and - just like the event itself - all profits from the t-shirt sales will go to the Headcase Cancer Trust. For more information and to purchase tickets, visit the website at northcourtmusic.com/progforpeart.html. There's also a Facebook group for the event set up, where you can interact with other concertgoers and get the latest updates.
Musichead Gallery in Los Angeles will be hosting a new exhibit from Rush album artist Hugh Syme this summer. Hugh Syme: Imagine This is a curated selection of music and creative work from the award winning album artist, including several of his Rush album cover art as well as a large assortment of original artwork from his portfolio. The exhibit will kick off with an opening reception on Thursday, June 1st from 7-10PM, and run through July 5th. For more information and to purchase tickets, visit musichead.com.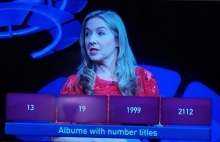 Only Connect is a British game show where teams are given up to four clues and must try to figure out the connection between them within 40 seconds. On a recent episode, the contestants were given 4 numbers as clues - 13, 19, 1999, and 2112. The correct answer was, Albums with Number Titles as seen in this screenshot. Thanks to Keith T for the heads up.
Jordan T. Cash is an Assistant Professor of Political Theory and Constitutional Democracy in the James Madison College at Michigan State University, and he recently wrote an essay for LawLiberty.org titled Neil Peart: Lyricist of Democratic Greatness where he analyzes what he sees as the prominent theme of Neil Peart's lyrics over the course of his four decades with Rush: the pursuit of human greatness. You can check out the article/essay online here (thanks Dylan B).
Speaking of Neil Peart and his lyrical writing, Tim Coffman wrote a piece for Far Out Magazine this past week which analyzes Peart's lyrics for Rush's Limelight. You can read that article online at this location.
Loudwire.com posted an article yesterday where they list off 10 Huge Rock and Metal Bands Whose Singer Isn't the Primary Lyricist, one of which is Rush:
Similar to some of the previous groups mentioned, all three members of Rush wrote the words to some of their songs, but Neil Peart did the majority of the songwriting. Later on, Alex Lifeson and Geddy Lee were often credited for composing most of the music on the records. "Being a drummer helps me a lot, because words are a subdivision of time. Sometimes I give my verse to Geddy and he's perplexed by how he's supposed to deliver it and I have to express it with my toneless delivery," Peart said in an interview with Guitar for the Practicing Musician in 1986. "If people don't take all the trouble interpreting lyrics that I took in creating them, that doesn't bother me, because I'm a musician first and not just a lyricist. I only spend two months out of every two years doing that and the rest of the time I'm a drummer."
On this past week's episode of Rush Roundtable (episode #172) on the Rush Fans YouTube channel, the gang discuss the 2 tracks Superconductor and Anagram (for Mongo). Check it out below or on YouTube here:
That's all for this week. Have a great weekend and a happy St. Patrick's Day!!