UPDATE - 2/10@8:51AM: The band posted a live, in-studio performance video for the track earlier today which you can watch on YouTube here:
----- snip -----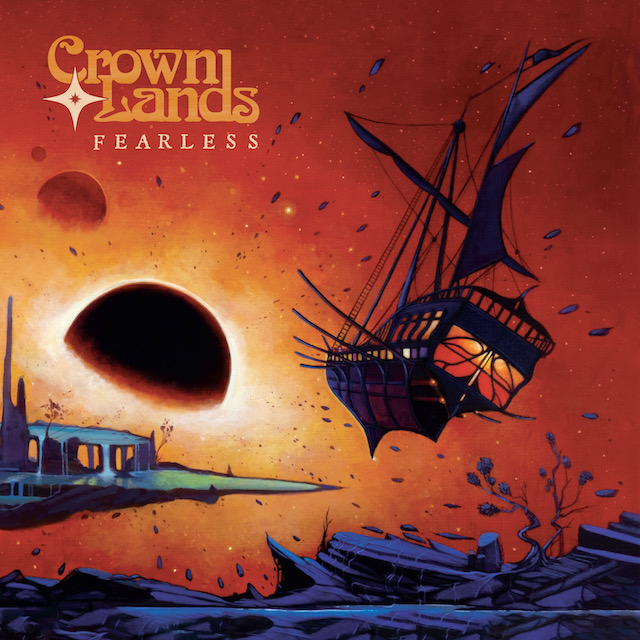 Toronto-based progressive blues-rock duo Crown Lands consists of drummer/singer Cody Bowles and guitarist Kevin Comeau, who bonded over their shared obsession with Rush several years ago and formed Crown Lands shortly after. The duo released their self-titled debut album in 2020, and were named Breakthrough Group of the Year at the 2021 JUNO Awards, with the album also being nominated for Rock Album of the Year. The pair make no secret regarding their obsession with Rush - the Crowns Lands album includes a 10-part song with sections referencing Rush's work titled Context: Fearless Pt. 1. They made a demo of the song with former Rush producer Terry Brown, and later worked on the track with Nick Raskulinecz, co-producer of Rush's last 2 albums, and David Bottrill (who remixed Rush's Vapor Trails album). The pair also joined Alex Lifeson and others as part of an ensemble performance of a Led Zeppelin medley at the 2021 Andy Kim Christmas show. The duo announced last week that they will be releasing their sophomore album Fearless in March, with the centerpiece of the album being an epic, 18-minute, 10-part, Rush-inspired (part 1 is titled Overture!) track titled Starlifter: Fearless Pt. II, which continues the story of Fearless, as Comeau explained to BraveWords.com:
... "Starlifter: Fearless Pt. II," embodies otherworldly, Vangelis-esque qualities offset by juicy rock solos, sci-fi mystique, a captivating 11/8 section, gentle chimes and gauzy synths. It also builds on the same protagonist, the same universe that Crown Lands have been cultivating. Bowles explains the premise, "this epic story spans hundreds of years following our titular hero: Fearless after the events of (2021 single) 'The Oracle.' He stands against the colonization of outer space and the decimation of his people to reclaim what was stolen by capitalistic greed and bloodshed." Bowles, who also writes science-fiction continues, "These are themes that may sound like a mere fantastic tale to some, but we wanted to marry sci-fi elements with very real issues Indigenous people have gone through time and time again. I guess that would be called Indigenous futurism. I have always loved songs that give you more the more you lean into them, and there is a deeper meaning to this story if you look for it." ...
The album was recorded in the 80A Studio at Universal studio in Toronto with producer David Bottrill, and you can pre-order it here. For more information on Crown Lands, visit their website at crownlandsmusic.com.