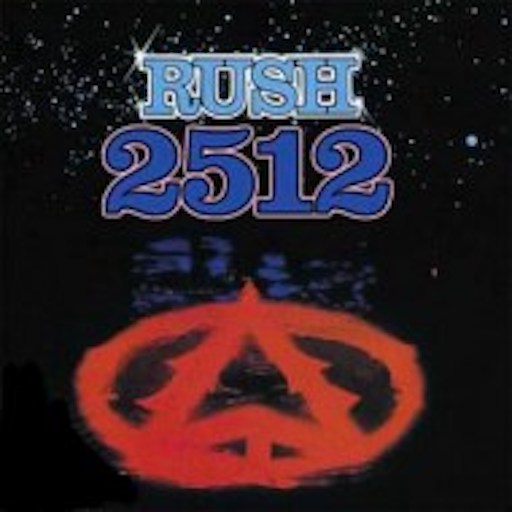 A new documentary from filmmaker Ron Chapman titled Revival 69: The Concert That Rocked the World was released in September. After a few film festival screenings this fall, the movie officially opened in theaters across Canada this past weekend. One of those showings took place last Saturday at Toronto's Hot Docs Cinema, and included a Q&A led be Alan Cross with director Ron Chapman, Rush's Geddy Lee (attended the festival), Robby Kreiger (via Zoom) and John Bower (concert promoter). You can check out some photos from the event in this post. The film chronicles the events behind the Toronto Rock & Roll Revival - an iconic Toronto music festival that took place at the University of Toronto back in 1969. From the film's synopsis:
In 1969, there were three music festivals that changed the world. "The second most important event in rock & roll history" was a one-day event held at the University of Toronto's 20,000 seat Varsity Stadium called the Toronto Rock & Roll Revival. An incredible back-door story of how - against all odds - a life-changing concert came together. Director Ron Chapman reveals a series of colourful characters, murky deals and broken promises, culminating in John Brower, a young struggling promoter, putting his life on the line (literally) in order to achieve his goal. Included in the lineup were Chuck Berry, Little Richard, Jerry Lee Lewis, Bo Diddley, Gene Vincent, The Doors, Alice Cooper, and John Lennon with The Plastic Ono Band.
A young Geddy Lee attended the concert, and he makes an appearance in the documentary as seen in the film's trailer at about the 40-second mark. In the film, Geddy explains that he dropped acid at the show and had one of the best musical days of his life. You can get the full list of upcoming Canadian screenings in this FYI Music News article, which also includes an interview with the filmmakers.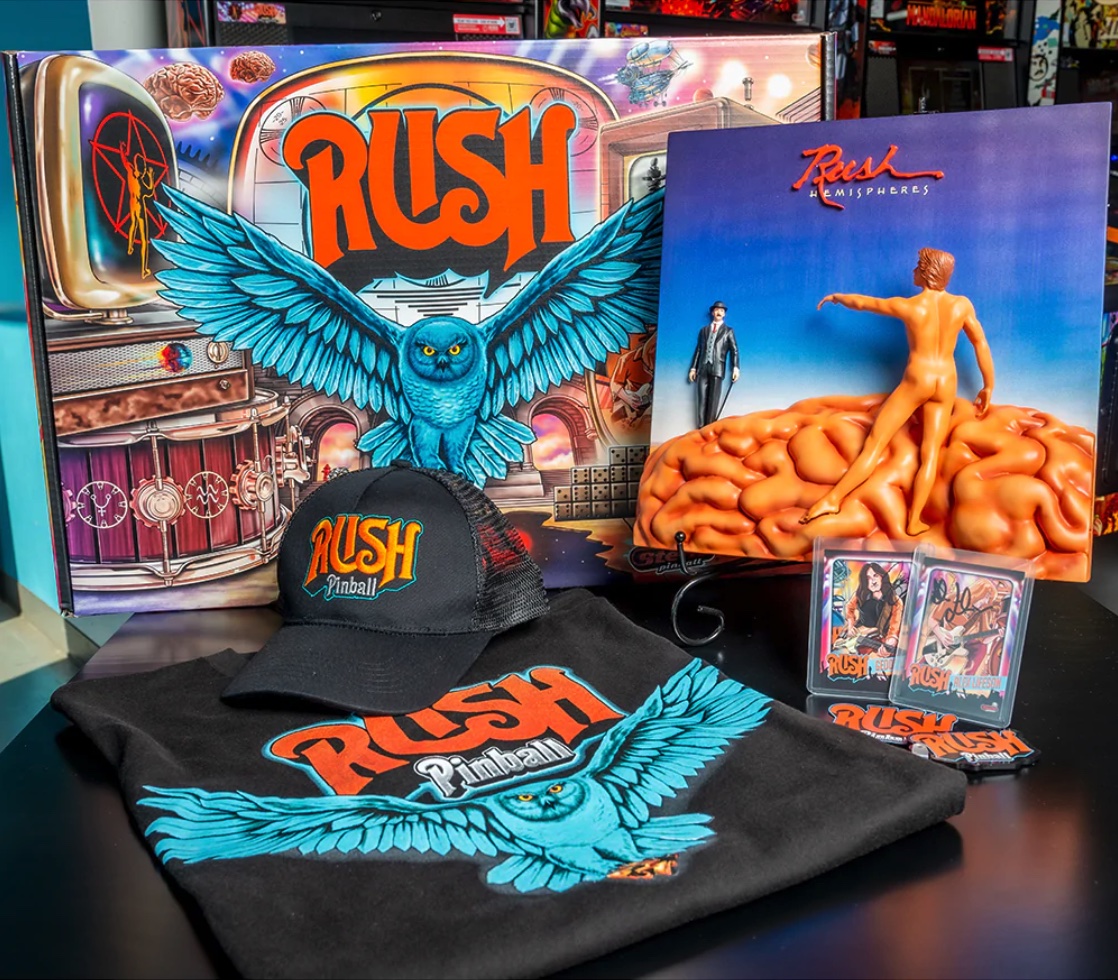 Back in January, Rush teamed up with pinball machine company Stern Pinball to release a line of Rush pinball machines. The machines where a huge hit, and can now be found in game rooms all across the country. Earlier this week, Stern Pinball announced the release of a Rush Treasure Chest containing a number of unique Rush-themed items, including a set of Rush trading cards signed by Geddy Lee and Alex Lifeson. From the product description:
This is a must have for any RUSH fan! This Stern Pinball exclusive RUSH Treasure Chest contains the following collectible items:

* Autographed trading cards of Geddy Lee and Alex Lifeson
* RUSH (Hemispheres)3D Vinyl by Knuckle Bonz
* Exclusive T-shirt, hat, keychain and magnet
* All contained in a special box with art from the official RUSH pinball machine
* Limited to 300 pieces

The 3D Vinyl is officially licensed, hand-painted and comes with a certificate of authenticity printed on the back. This piece of art was created to capture some of the most iconic images in album art. It measures 12″ (tall) x 12″ (wide) and this unique collectiblecan be desk-mounted or wall-mounted.

This highly collectible Stern exclusive RUSH Treasure Chest is limited to only 300 pieces! Get it in a rush, while supplies last!
To learn how you can purchase one of these, visit Stern Pinball's website here, and watch the promotional video here.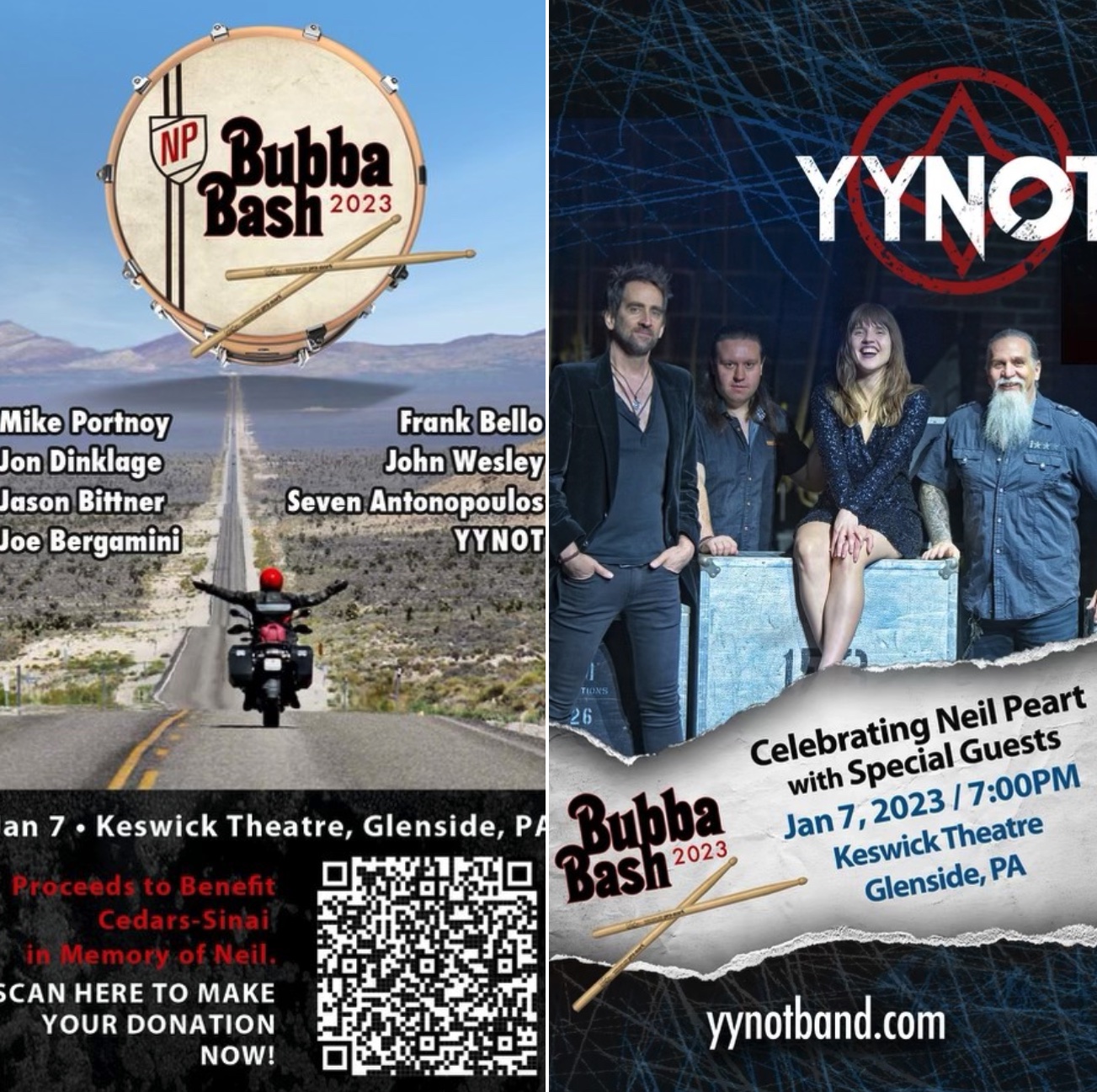 A few weeks ago Rush tribute band YYNOT announced a charity concert dubbed Bubba Bash 2023 that will take place on Saturday, January 7th (3rd anniversary of Neil Peart's passing) at the Keswick Theatre outside Philly (Glenside, PA). YYNOT has made a name for itself in recent years for being one of the premier Rush tribute bands, as well as a great prog-rock band in their own right with 3 albums of original material under their belt. The show will be "In Celebration of Neil Peart", and feature YYNOT along with special guests Mike Portnoy (Dream Theater, etc.), Frank Bello (Anthrax), Jason Bittner (Shadows Fall, Overkill, etc.), Jon Dinklage (Clockwork Angels string ensemble), Joe Bergamini (drum instructor, author, etc.), John Wesley (Porcupine Tree), and Seven Antonopoulos (Opiate for the Masses). All proceeds from the show will go to benefit Cedars Sinai Hospital, and you can send along your donation here. They are also auctioning off some items as described in this Facebook post. They'll be posting links to the eBay auctions via their social media, so be sure to follow them on Facebook and Twitter for all the latest updates. For tickets and more information visit the Keswick Theatre website here. It will also be professionally videoed with Executive Producers Michael Mosbach and Tim Starace.
New York based publishing house A360Media released a special, single-issue magazine on Rush earlier this month with a tagline reading 55 Years of Rock's Most Powerful Trio. A360Media publishes magazines, supermarket tabloids, and books, and was originally affiliated with only the National Enquirer, but the media company's holdings expanded considerably in the 1990s and 2000s. This special issue seems to be a compilation of articles and interviews from previously-published editions of some of A360media's many magazine holdings. You can currently find it in some supermarket checkout lines, including CVS, Walgreens and Target. The magazine is also available to order via Amazon at this location.
In the latest episode of the Something for Nothing podcast, hosts Steve and Gerry deviate from their normal format and take some time out to answer questions sent in by their listeners. You can listen to the show below or wherever you get your podcasts:
The 2 Guys Talking Rush podcast is back after a 6-month hiatus, and dropped a new episode earlier this week (the episode was actually recorded back in the spring). This episode features multi-award-winning concert sound engineer and Senior Live Sound Specialist at Avid Technologies - Robert Scovill. He has worked with countless artists such as Def Leppard, Kenny Chesney, Tom Petty, and - of course - Rush. In this episode, Robert discusses in detail the recording process of Rush's live album Different Stages. You can listen to the episode below or wherever you get your podcasts:
The Professor of Rock YouTube channel posted a new video yesterday on the origin story of how Neil Peart joined Rush and helped skyrocket the band to legend status:
Today it's the origin story of one of rock's best drummers and how a failed pilgrimage to England brought him face to face with destiny. Neil Peart struggled to make it for years. He even felt his audition for Rush was a disaster. Geddy Lee like him but Alex Lifeson originally didn't think the mighty Neil was cool enough for the band. Neil went from being a high school dropout to one of rock's finest and most cerebral lyricist. Today we break down the first song that the power trio wrote together as the classic lineup of Rush in the 70s, Fly By Night from the legendary album. How the three of them came together with this classic prog rock record to forge a new path and give the world new insight into what it means to be truly elite.
Hanukkah is currently underway, and in celebration of the Jewish Holiday, Ultimate Classic Rock posted their list of Jewish Rock Stars and Rush's Geddy Lee is included:
Rush co-founder Geddy Lee was born Gary Lee Weinrib on July 29, 1953. His parents were Jewish refugees from Poland who survived the Dachau and Bergen-Belsen concentration camps during World War II. Lee once told Rob Tannenbaum of Blender that the two most Jewish things about him are "my nose and my sense of humor. I'm kind of a Jewish atheist: I bathe in the racial beauty of Judaism, but I don't really see what that has to do with a belief in God. The only time I pray is on the tennis court."
The Hard Times posted a satirical article about a recently unearthed Rush b-side titled Huck Finn. You can check it out online here.
Alex Lifeson's Envy of None project released their self-titled debut album earlier this year, and it ended up making Guitar World's list of the best guitar albums of 2022, coming in at #8.
Reverb is giving away a Fender Geddy Lee Signature Jazz Bass to one lucky fan. To enter the contest and get all the details, visit this link.
Last month, a rare live audio recording of Rush performing I Think I'm Going Bald off of Caress of Steel surfaced on YouTube. The recording is from a show at the now-defunct Randhurst Arena in Illinois on March 5th, 1976 where Rush opened for Kansas. It's notable because - despite the insistence of some fans - there had never been any evidence that Rush had ever played this song live up until now. Now the entire show has been uploaded to YouTube here (thanks AnalogKidAudioVideo), including an epic, 14-minute rendition of Working Man with a Neil Peart drum solo thrown in.
That's all for this week. I hope everyone is having a great Holiday season and is staying warm - it's COLD out there! For those who celebrate it, have a very Merry Christmas this weekend, and here's to hoping that Santa leaves a ton of Rush swag in your stocking. Have a great Holiday weekend everybody!!