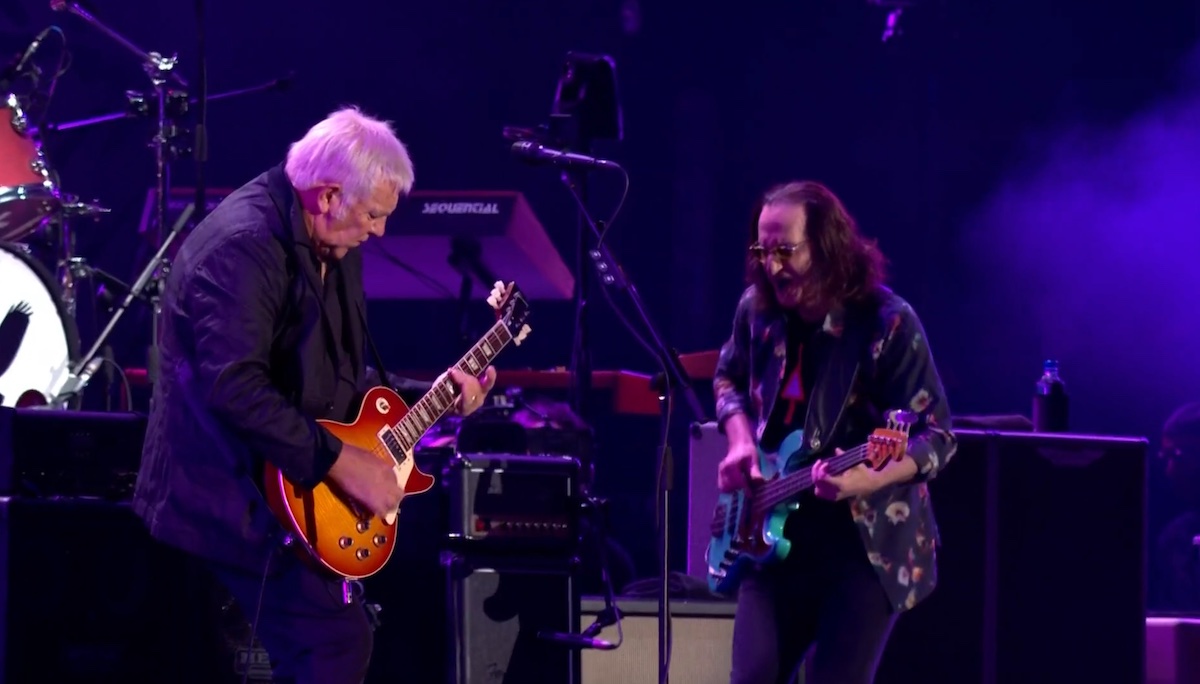 The first of two planned tribute concerts for the late Foo Fighters drummer Taylor Hawkins took place this past weekend at Wembley Stadium in London, and Rush's Geddy Lee and Alex Lifeson along with dozens of other members of rock royalty participated in the event. Alex and Geddy took the stage about 3 and a half hours into the epic, 6-hour show, and played 2112: Overture and Working Man with Dave Grohl on drums, then finished off with YYZ with Omar Hakim on stick duty. Dave introduced them with the following words, referring to the time Taylor sat in on drums with Ged and Al for YYZ during a Foo Fighters show in Toronto back in 2008:
Now if there's one band that I always associated Taylor Hawkins with, it's these next two guys. Taylor got up and played with these two guys once in their hometown of Toronto, Canada. And I have to say, it was not only one of the greatest nights of my life watching him do that. But perhaps one of the greatest nights of his. So would you please welcome to the stage - Geddy Lee and Alex Lifeson from Rush!
Prior to playing YYZ a photo of Neil Peart and Taylor from Rush's 2013 Rock Hall induction was shown on the big screen, and Geddy said the following words:
So for Alex and I it's a privilege to be up here to play with "Super Dave" and Greg [keyboards]. In 2008 - as Dave told you - we got a call from Foos management asking if we'd come to the Toronto show and show up so that Taylor could play one of his favorite Rush songs. We obliged and that was the beginning of a beautiful friendship. So tonight in honor of that, and in honor of our own lost brother [Peart], we'd like to play that song - YYZ.
The entire show was streamed live worldwide on Paramount+ (US only), MTV YouTube channels (Globally), and Pluto TV internationally, but those streams have since been taken down. A heavily truncated, 1-hour TV special edit of the show aired on CBS the evening after the show, but Rush's performance was not included. There is also supposed to be a 2-hour TV edit airing later this month on MTV globally. Although the official video links have been removed, the entire show can currently be found on the Internet Archive here, although that's likely to be removed at some point. John over at Cygnus-X1.net posted a bunch of screenshots of Rush's performance and made them available online at this location. There's a CBS video news story about the concert, where they interview Ged/Al backstage starting at about the 2:55 mark. Alex also posted a photo of himself and Ged backstage warming up before the show to his Instagram.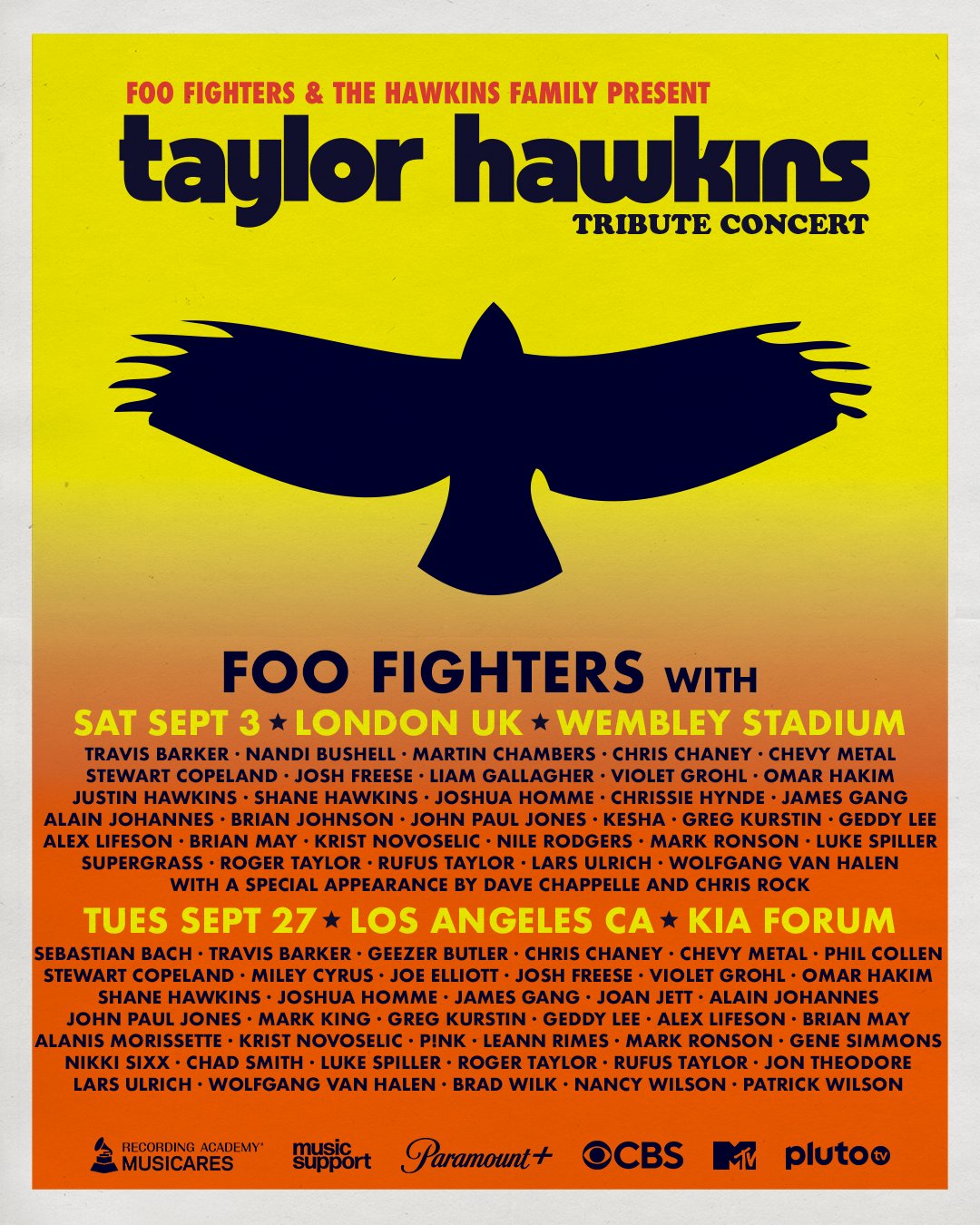 A second Taylor Hawkins tribute concert will take place later this month on September 27th in Los Angeles at the Kia Forum, and both Geddy and Alex will once again be participating. Several of the performers from the first show will also be performing in addition to many new ones, such as Sebastian Bach, Geezer Butler, Miley Cyrus, Joe Elliott, Joan Jett, Alanis Morrisette, Pink, Leann Rimes, Gene Simmons, Nikki Sixx, Chad Smith, Brad Wilk, Nancy Wilson and many others. No streaming information has been provided yet, but it's assumed that all the same options that were available for the first show will apply. It's not clear whether Ged/Al will repeat the same 3-song set from the first show, or change things up a bit. It should be another epic show regardless. More information as we learn it.
Today is the 40th anniversary of the release of Rush's 9th studio album Signals. The album peaked at number 1 in Canada, number 3 in the UK, and number 10 in the US. It was certified platinum by the RIAA in November 1982, and produced three singles - New World Man (Rush's highest charting single in the US and a number-one hit in Canada), as well as Countdown and the classic Subdivisions. The album has been reissued several times, including a remaster with a new stereo and 5.1 surround sound mix in 2011. But what most fans are wondering about is whether a 40th anniversary box set reissue is in the works. Over the past several years, Rush has released 40th anniversary editions of several of their classic albums, including 2112, A Farewell to Kings, Hemispheres, Permanent Waves, and Moving Pictures, so it's assumed that they'll be giving Signals a similar treatment as well. The only question is the timing. The last 2 box sets were delayed due to supply chain and other issues - the Permanent Waves set didn't release until 6 months after the actual anniversary, and Moving Pictures was delayed even longer - well over a YEAR after the actual February 12, 2021 anniversary. So I think it's safe to say that we will be getting a box set, but it likely won't be released until sometime next year.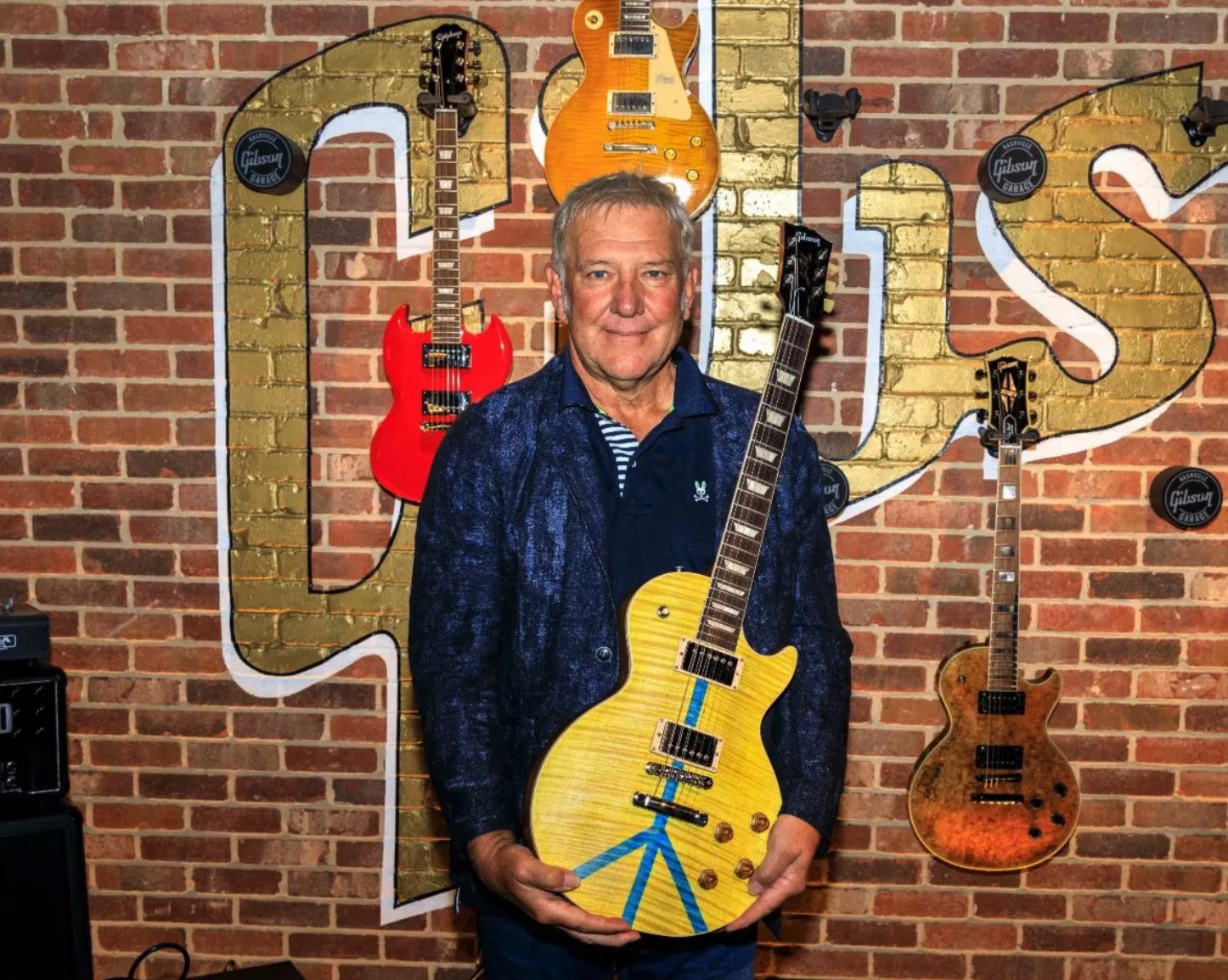 Gibson Guitars' philanthropic arm Gibson Gives is teaming up with the rock community to raise money and awareness for the Ukraine Relief effort via a Guitars for Peace charity auction where they will be selling off a limited edition run of four Les Paul Custom electric guitars. Rush's Alex Lifeson along with dozens of other musicians are participating. From the press release:
... Gibson luthiers have crafted a limited edition run of four Guitars For Peace Les Paul Custom electric guitars, which proudly display the unforgettable Azure Blue and Gold colors of the Ukrainian Flag. Gibson partnered with artists to perform with the Ukraine guitars on stage on tour this summer. Autograph books traveling alongside each guitar have been autographed by Paul McCartney, The Rolling Stones, Slash, Fher Olvera of Maná, Nile Rogers of Chic, Mark Knopfler, Lzzy Hale, Margo Price, Alex Lifeson, Blossoms, The Fratellis, Kasabian, Madness, Maisie Peters, Paloma Faith, The Charlatans, The Vaccines, Toyah, My Chemical Romance, and actor Jason Momoa, among others. ...
Online bidding for the guitars and the autograph books will begin on October 11 via www.JuliensLive.com, and will conclude with the live auction the weekend of November 11-13 online and in-person at the Hard Rock New York. Registration is required to bid in the auction and can be done before the sale in person, by phone at (310) 836-1818, or online via the registration page. In addition to the guitars, Gibson has created a Guitars For Peace t-shirt to allow everyone across the globe to show their support for Ukraine in an affordable way. All of the proceeds from the t-shirts and auction will go to the current humanitarian need for the people of Ukraine, as well as rebuilding efforts once the conflict ends.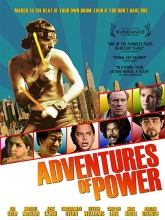 Adventures of Power is a 2008 indie film which chronicles the adventures of air-drummer extraordinaire Power (played by filmmaker Ari Gold) and contains a cameo from Neil Peart along with a slew of Rush references including a Tom Sawyer air drum-off. In addition to the Neil Peart cameo, the film boasts an all-star cast including Michael McKean, Jane Lynch, Adrian Grenier and many others. Back in 2009 Neil Peart and Ari Gold paid a visit to the Drum Channel studios to record an interview discussing the film, and also to film an air drum-off video which you can check out here. The man behind the film, Ari Gold, was the latest guest on the Something for Nothing podcast, and speaks with hosts Steve and Gerry about the movie and his friendship with Neil Peart. You can listen to the interview below or wherever you get your podcasts:
In recognition of Amazon's new Lord of the Rings prequel show, The Rings of Power, Metal Hammer magazine posted their list of 12 rock and metal songs inspired by The Lord Of The Rings this past week, and Rush's Rivendell made the cut at #6:
So, look: there's an awful lot of prog out there inspired by Tolkien, we dare say almost as much as metal. So if we're picking one from the bunch and moving on, it has to be the Canadian kings, Rush. Avowed Tolkien fan Neil Peart wasn't above slipping references to Lord Of The Rings into his work whilst also using the songs to explore wider topics. While The Necromancer is a prime example (and is supposedly named for the name given to Sauron in The Hobbit), more explicit is Rivendell - a gentle folk-style song that reimagines the home of the elves as a utopian paradise.
Treble magazine posted their list of the 150 best albums of the 1980s a few weeks ago, and Rush's Moving Pictures was included at #70:
If you've read my extensive longform series on Rush, you'll know my thoughts on this one. In short: While most real heads would not rank this as the best Rush record of the '80s, it has comfortably become the one you can play to anyone and get them to at least understand the appeal. And it makes sense; songs like "Tom Sawyer" and "Limelight" combine mainstream appeal with prog flourish while songs like "Red Barchetta" and "The Camera Eye" go full-monty on the whole programmatic music thing. You even get cuts like the underrated "Vital Signs," a groovy Police-style ska/New Wave groover, and "Witch Hunt", a moody synth-driven piece of ambient rock. Toss in "YYZ," one of the best instrumental rock pieces cut to tape, and it's not hard to see the appeal of the record. Sure, others may dive deeper, achieve higher highs and explore more interesting spaces, but this is the one that, if we're honest, opens the door to most of us already here. Rest in peace, Neil. We love and miss you. - Langdon Hickman
That's all for this week. This coming Monday, September 12th would have been the 70th birthday of the late Neil Peart. Happy early 70th Pratt! We miss you. Have a great weekend everyone!!