UPDATE - 5/8@3:28PM: In another Facebook post, Berlin indicates that Alex played on a Cream Medley track.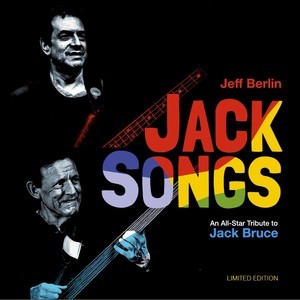 Bass legend Jeff Berlin began recording his long-awaited, all-star Jack Bruce tribute album Jack Songs earlier this year, which will feature a guest appearance from Rush's Alex Lifeson. The project is being funded via Pledge Music and has been in the works for over 3 years. In addition to Lifeson, it will include guest appearances from Steve Vai, David Sancious, Paul Shaffer and many others. Lifeson recently wrapped up recording a track for the album as described in this Facebook post:
You can secure a copy of the album for $20 via the project's Pledge Music page.