UPDATE - 7/8@8:33PM:

Here's a much clearer, close-up shot courtesy Thomas G of the Clockwork Angels Facebook group.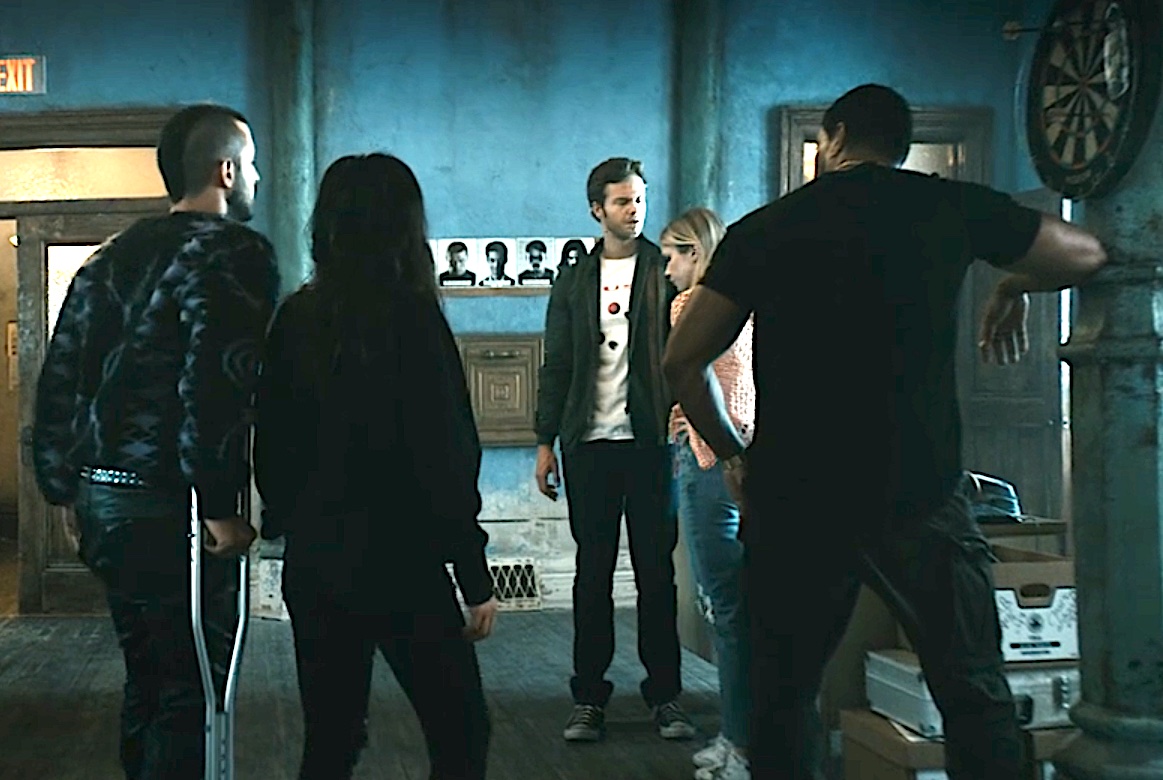 The season 3 finale of Amazon's The Boys dropped earlier today, and it includes a Rush t-shirt sighting. Towards the end of the episode (Season 3, Episode 8 - The Instant White-Hot Wild) at around the 56 minute mark, Hughie (played by Jack Quaid) is wearing a Rush Hold Your Fire t-shirt as seen in this screenshot. Hughie has worn a number of great classic rock concert t-shirts in the show, including t-shirts from bands such as Van Halen, Billy Joel, Nirvana, Journey, Fleetwood Mac, The Ramones, James Taylor, AC/DC and many more.