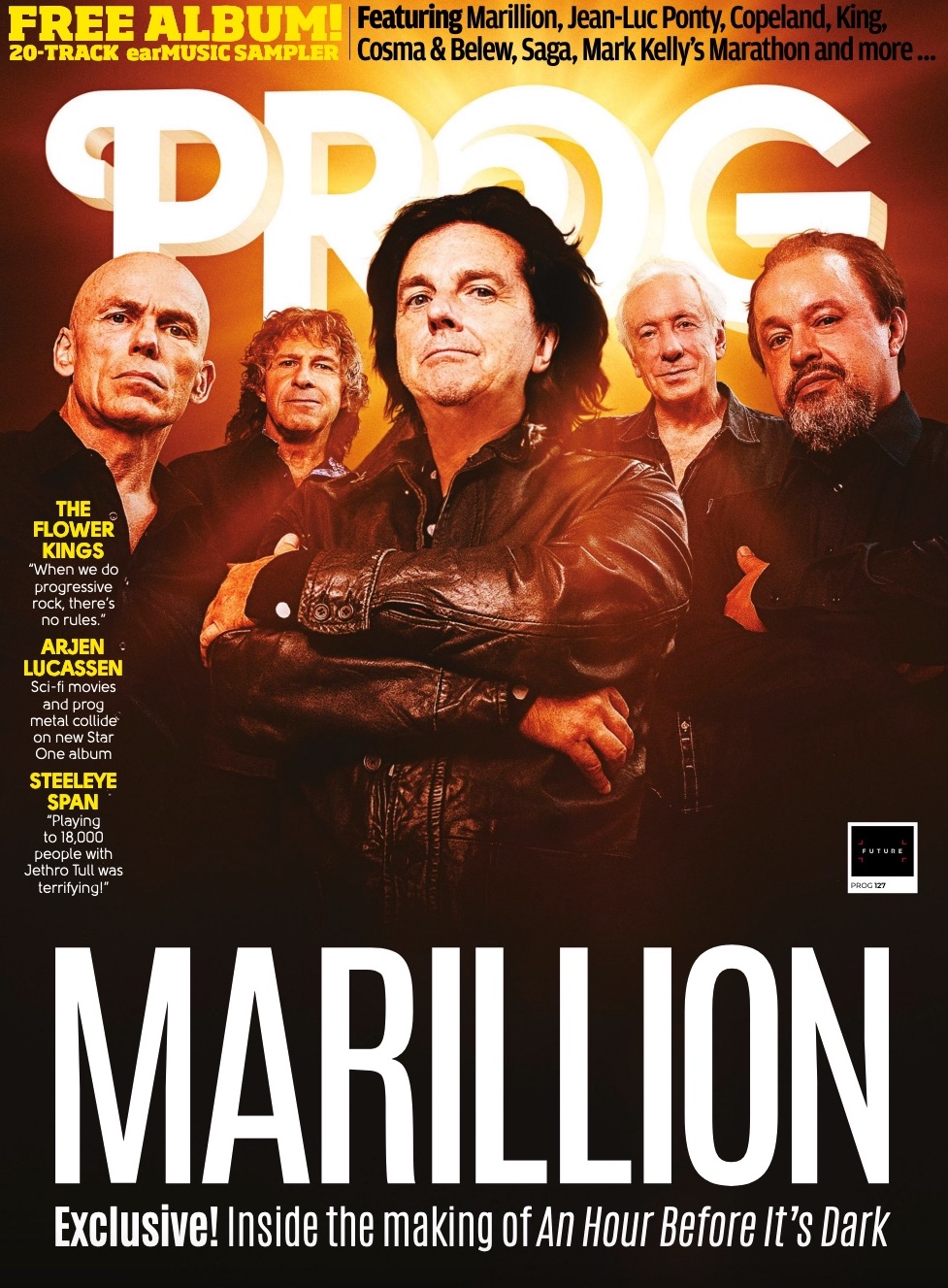 Alex Lifeson's Envy of None project released its first single last month via a newly-launched website at envyofnone.com. The song is titled Liar and you can listen to it via all the major streaming platforms here, or watch the official lyric video on YouTube. Envy of None consists of Lifeson, Andy Curran, guitarist Alfio Annibalini and vocalist Maiah Wynne. Fans got a taste of their music this past summer when Alex Lifeson released two instrumental tracks that the project had recorded via his official website at AlexLifeson.com - Kabul Blues and Spy House - both of which are available for listening online here. They ended up recording nearly a dozen songs and have spent the last several months promoting the project and preparing the tracks for release. The latest issue of PROG magazine (issue 127) hit newsstands today, and includes an article featuring a short interview with Lifeson and Maiah Wynne where the pair give some background on the project and their involvement, and Wynne also addresses the project's future plans:
... there has been some consideration of a couple of special live shows, depending on how everyone feels. I like to think we will be making more music together and possibly another album. We put together some bonus tracks for this record at the last minute, and they turned out great. I can't wait to see how the music evolves and what we do next. It really feels like this could go any direction, and that's what makes it so exciting to me. I just love making music with these guys. ...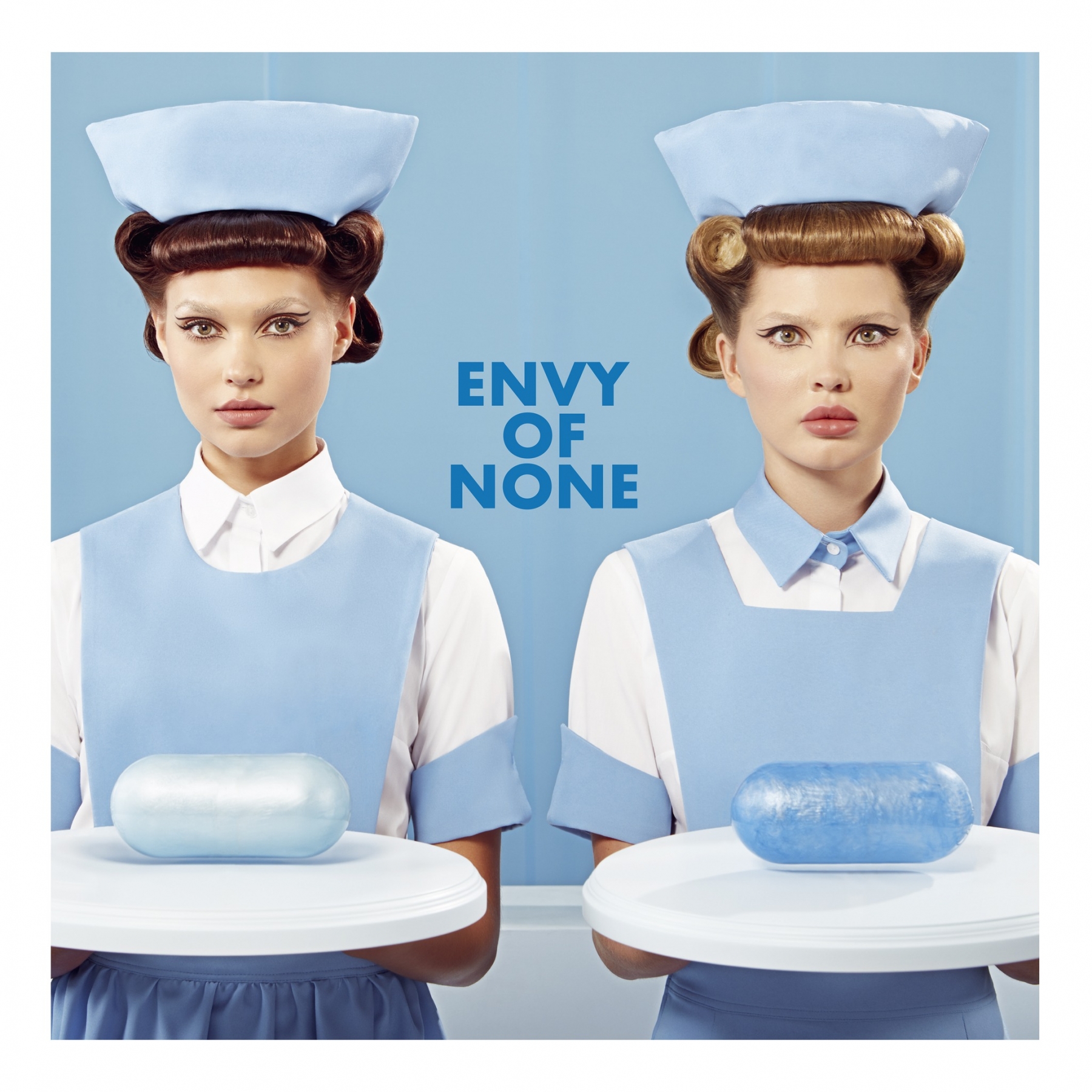 You can read the entire 2-page article/interview in this 13-page sampler of the issue. The band's self-titled 11-track debut album will arrive on April 8th on black, white and blue vinyl (the latter is exclusive to North America) and also on CD. A limited-edition deluxe version of the release will feature a five-track bonus CD and a 28-page booklet with exclusive content. You can check out all the available purchase options here, and follow the Project via their website, and on Facebook, Twitter and Instagram.
Back on December 18th, rock photographer Ross Halfin was interviewed for a live Q&A session hosted by Metallica fan club magazine editor Steffan Chirazi as part of the band's 40th anniversary celebrations, talking about his new book Metallica: The Black Album In Black & White. Metallica guitarist Kirk Hammett dropped in for a portion of the interview as well, and told a story about late Metallica bassist Cliff Burton and Rush's Geddy Lee:
... Geddy Lee showed up at one of our shows on the 'Ride The Lightning' tour. We played Toronto, and all of a sudden we got a message backstage that Geddy Lee was in the audience. And Cliff Burton just freaked out. He started pacing, he started smoking pot, and he was, like, 'Oh my God! Geddy! Geddy Lee!' He could not settle down; he was so nervous and just happy at the same time that Geddy Lee was there. And then Ross tells him that Geezer Butler [Black Sabbath] is out there one night. Same thing - he starts pacing around, super nervous, grab[s] a beer ...
You can watch the interview on YouTube here with the Geddy Lee story coming in at about the 31:30 mark (thanks Thomas P). Geddy recalled going to that show and also addressed rumors that he almost produced Metallica's Master of Puppets album in an interview with Noisy from back in a 2015:
... I like Metallica. I've got great respect for them. ... There was some discussion with Lars, back in the day, about working with them. This was before Master of Puppets came out, I think? There was talk, you know. I was friends with their management and I met Lars back in England. I remember going to see them here in Toronto when they played at the Masonic Temple. That's when the original bass player was still happening. You know, before that tragedy. And, you know, we talked about it and I liked their band a lot at that time. But it just never came together. ...
To commemorate the 2nd anniversary of Neil Peart's untimely passing last month, Drumeo's Brandon Toews put together this amazing drum tribute video featuring all 175 Rush songs. From the YouTube description:
... [Brandon] put together this drum medley over the course of 10 weeks. He recorded full takes in their entirety (nope...we didn't just piece this together song by song) and used transcriptions available in DrumeoSONGS to learn the parts. ... The setup Brandon used for this performance incorporates different elements from the drum kits Neil used over his 40 years with Rush. This includes the legendary tubular bells, gong drum, and electronic pads. ...
In a rare convergence of Rush podcast scheduling, Brandon happened to be the guest on BOTH the Something For Nothing AND 2 Guys Talking Rush podcasts this past week. You can listen to both episodes below or via your favorite podcasting service:
Forward.com posted their list of The 150 greatest Jewish pop songs of all time this past week, and Rush's Red Sector A was included at #43 (thanks RushFanForever):
Most hard-rock Jews (e.g., David Lee Roth, Gene Simmons) don't really address their heritage directly in their music. Rush bassist/singer Geddy Lee (born Gary Lee Weinrib) is the son of Holocaust survivors, and drummer Neil Peart, the group's primary lyricist, based this song on stories Lee told about his parents' experiences: "Ragged lines of ragged gray / Skeletons, they shuffle away / Shouting guards and smoking guns / Will cut down the unlucky ones." - AL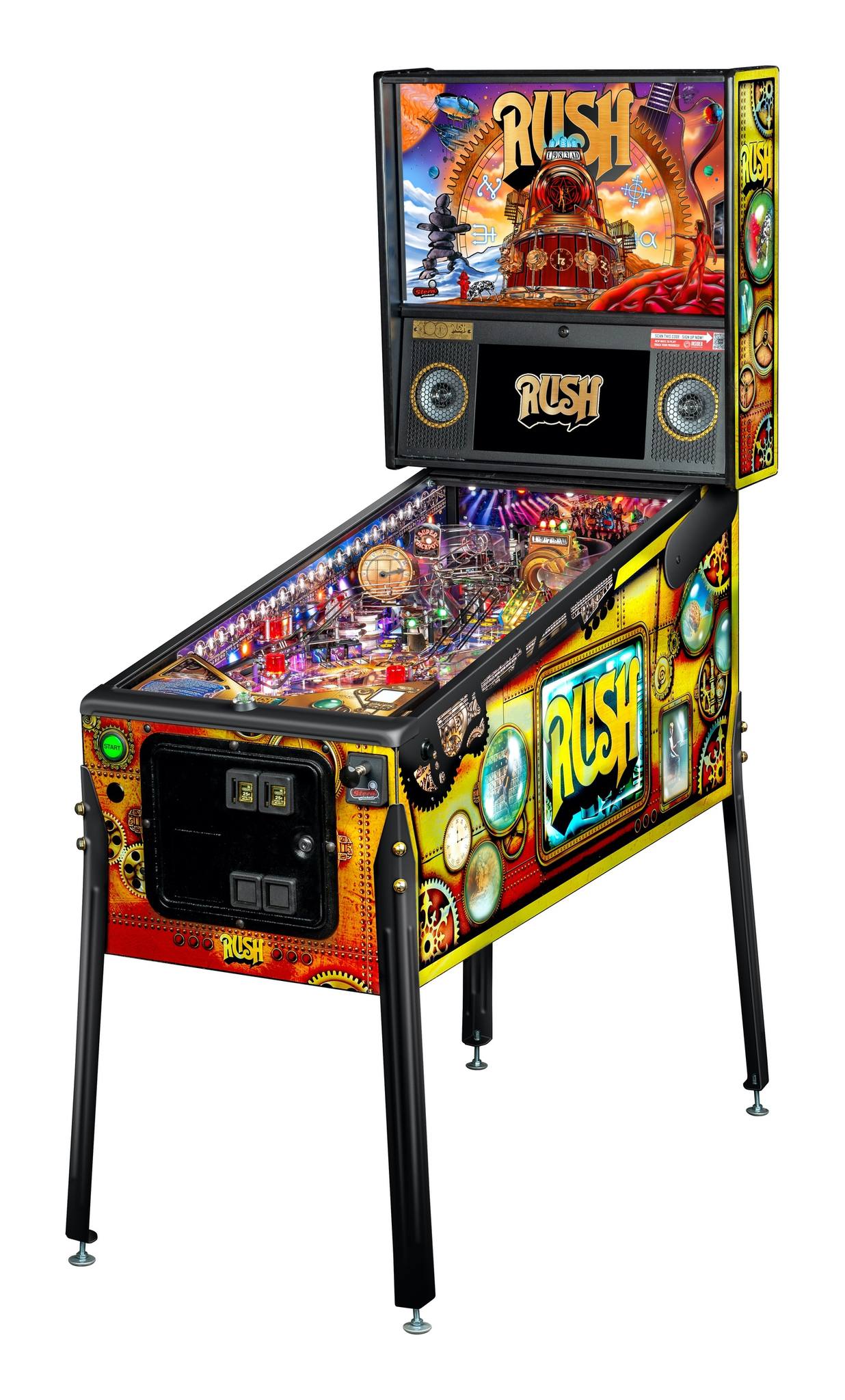 Last month, Rush and Stern Pinball released a line of Rush pinball machines as detailed in this official announcement from the band and this video trailer giving a first look at the pinball machines. The machines are available in Pro, Premium, and Premium Limited Edition models, and include Rush music, concert footage and custom speech from Alex Lifeson and Geddy Lee. Stern Pinball's website also features dozens of photo's of the machines, videos of the specific model features, and a hilarious 4-minute, behind-the-scenes video of Alex Lifeson, Geddy Lee, and Ed Robertson of the Barenaked Ladies in the studio recording voice-overs. Robertson is an avid pinball machine collector and directed Ged and Al's voice-overs in the studio. The machine's Lead Designer, John Borg and Lead Programmer, Tim Sexton were guests on last week's episode of Marco Pinball's Pintech LIVE, and spoke at length with hosts Kyle Spiteri and Imoto Harney about the machine, their backgrounds in pinball development, their personal Rush fandom (John Borg is a HUGE fan), how they came up with the concept and design, how it was working with the band and Ed Robertson, and much more. They also spend a lot of time going over all the details about the game play, and gushing over the band. You can watch the entire 2-hour show on YouTube. This past week, Stern Pinball released a behind-the-scenes video of the machines being built in the factory which you can check out below or on YouTube here. The Rush pinball machines and accessories are available to order now through authorized Stern Pinball distributors and dealers around the world, and are already available to play at a number of locations across the country as seen at pinballmap.com (just search "Rush").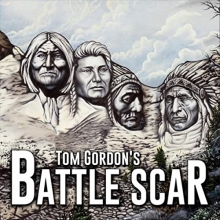 A couple of months ago, Reno-based recording engineer/producer and educator Tom J. Gordon released a cover of the 1981 Rush/Max Webster collaboration Battle Scar to raise money for both the American Indian Graduate Center and the Washoe County School District Music Education Department. You can check out the video for the song below or on YouTube (thanks RushFanForever), and follow the project on Facebook. Gordon is an engineer for Whitensake and he used David Coverdale's video team to produce the video. He's also worked with Ozzy, Dr. Dre, Bruce Dickinson, Beach Boys, Creedence, Willie Nelson, Merle Haggard, Collective Soul and others. If you would like to donate to the cause and/or purchase the song, you can do so at battlescar.inspired-amateur.com.
That's all for this week. Have a great weekend everybody!!