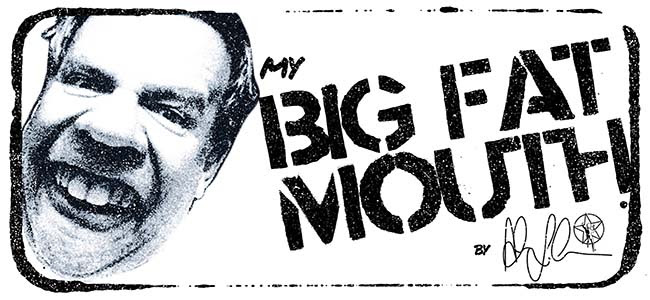 Earlier this week Alex Lifeson posted a new video update for his AlexLifeson.com newsletter subscribers in which he rambles on for over 12 minutes from under his computer desk about a number of random subjects including his Envy of None project, his new amp, his cat, getting vaccinated and other stuff. Probably the biggest piece of news that he brought up was how he will be auctioning off much of his guitar collection this year, and has already begun packing them up in preparation. This wasn't the first time he'd mentioned this however - he had actually already revealed his plans to auction off the collection for charity in his Make Weird Music interview from nearly a year ago as described in this article. Other than that, it's just 12 minutes of Big Al being hilarious and weird. If you aren't subscribed to his newsletter, you can do so here. You can also watch the video below or on Vimeo.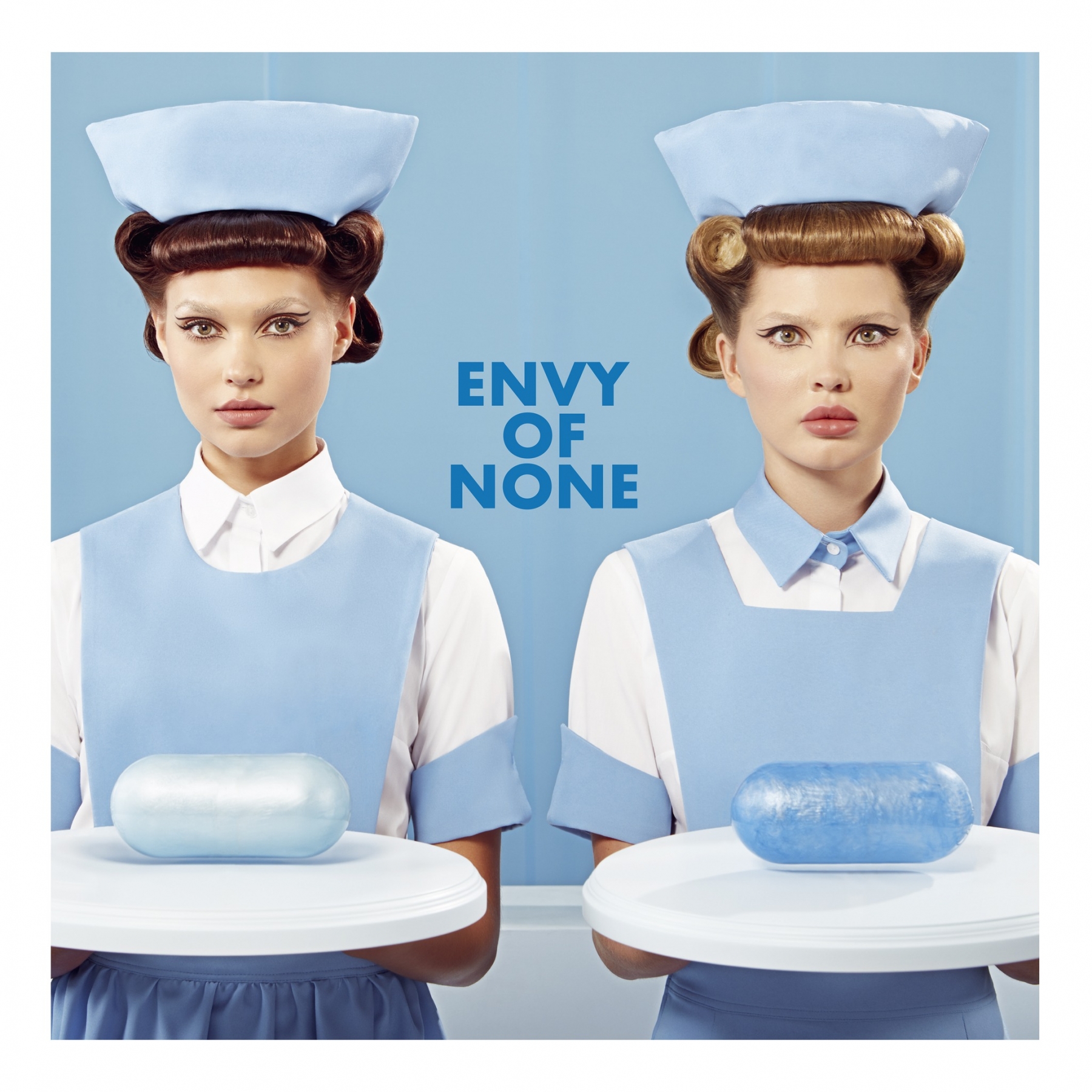 As Alex Lifeson mentioned in his video newsletter update, his Envy of None project released its first single last week via a newly-launched website at envyofnone.com. The song is titled Liar and you can listen to it via all the major streaming platforms here, or watch the official lyric video on YouTube. Envy of None consists of Lifeson, Andy Curran, guitarist Alfio Annibalini and vocalist Maiah Wynne. Fans got a taste of their music this past summer when Alex Lifeson released two instrumental tracks that the project had recorded via his official website at AlexLifeson.com - Kabul Blues and Spy House - both of which are available for listening online here. They ended up recording nearly a dozen songs and have spent the last several months promoting the project and preparing the tracks for release. The band's self-titled 11-track debut album will arrive on April 8th on black, white and blue vinyl (the latter is exclusive to North America) and also on CD. A limited-edition deluxe version of the release will feature a five-track bonus CD and a 28-page booklet with exclusive content. You can check out all the available purchase options here with the full tracklist as follows:
1. Never Said I Love You
2. Shadow
3. Look Inside
4. Liar
5. Spy House
6. Dog`s Life
7. Kabul Blues
8. Old Strings
9. Dumb
10. Enemy
11. Western Sunset

- BONUS DISC -
1 Shadow (Remix)
2 Kabul Blues (Instrumental)
3 Spy House (Instrumental)
4 You'll Be Sorry
5 Lethe River
You can get more details and sign up for the Envy of None newsletter at envyofnone.com, and follow the Project on Facebook, Twitter and Instagram.
In the latest episode of the Something for Nothing podcast, hosts Steve and Gerry discuss Rush deep cuts With Brian Colburn of the Playlist Wars Podcast. The trio wrack their brains to come up with five no-so-popular-but-definitely-should-be Rush songs each, and ask their listeners to do the same. You can listen to the show below or via your favorite podcast service:
American wine critic and CEO/founder of Vinous.com, Antonio Galloni, recently posted an article where he lists off the Ten Albums That Changed His Life, and Rush's Moving Pictures made the cut at #2 (thanks RushFanForever):
I remember the first time my best friend at school played Rush for me. It was 2112, a futuristic album of highly progressive music, Ayn Rand-inspired lyrics and sounds unlike anything I had never heard before. The band were photographed on the back cover wearing kimonos, which must have been quite a radical look in 1976, to say the least! "Temples of Syrinx" was a blistering song, but I was not ready for Rush. Then, a few years later, Moving Pictures arrived. It is another benchmark recording from the early 1980s, where everything comes together. Each song works, the playing is phenomenal and sonically, the album is glorious. I loved the complexity of this music and the challenge of trying to learn the songs. Back then, MTV played music, and the videos for this album showed the band in way that so new. From the first notes of "Tom Sawyer" Moving Pictures is absolutely compelling. "Red Barchetta" unfolds like a story, with numerous sections that flow effortlessly while avoiding the standard verse-bridge-chorus structure. "Limelight" is another masterpiece that features changing time signatures and all sorts of different textures throughout. ...
Musical Instruments company Roland has kicked off its 50th anniversary year by launching the Roland at 50 website, which showcases milestone moments in music history and celebrates the artists and Roland products that have helped to shape it. The centerpiece of this is a timeline featuring more than 180 Roland products from the '70s to the present day, including an article on Neil Peart's iconic Time Machine kit, which is available for reading online here.
Here's Big Al's wacky video newsletter update:
This coming Tuesday, January 25th marks the 10th anniversary of the passing of Rush's longtime friend and photographer Andrew MacNaughtan. RIP Andrew. That's all for this week. Have a great weekend everyone!!