UPDATE - 1/8@12:40PM: Geddy and Alex's IG tributes to their buddy/bandmate:
----- snip -----
Two years ago today, on January 7, 2020, Neil Peart passed away at the age of 67 after a three-year battle with brain cancer. The general public did not become aware of this shocking news until three days later on the afternoon of Friday, January 10, as reported in this CBC article and by other news outlets. Neil and his family managed to keep his illness private, so fans were completely blindsided by the tragic news. Rush posted this official statement via social media shortly after the news broke:
It is with broken hearts and the deepest sadness that we must share the terrible news that on Tuesday our friend, soul brother and band mate of over 45 years, Neil, has lost his incredibly brave three and a half year battle with brain cancer (Glioblastoma). We ask that friends, fans, and media alike understandably respect the family's need for privacy and peace at this extremely painful and difficult time. Those wishing to express their condolences can choose a cancer research group or charity of their choice and make a donation in Neil Peart's name. Rest in peace brother.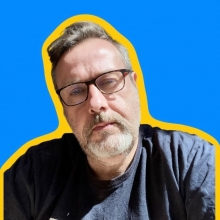 Feel free to share your memories of Neil Peart and this tragic day in the comments below. Rest in Peace Professor. On another sad note, TNMS founder and Spirit of Rush fanzine co-editor Stewart Gilray tragically passed away yesterday after a tough battle with COVID. Stew was an active member of the online Rush community since back in the early days of the internet. He was a co-editor of the Spirit of Rush fanzine, and founded the European Rush message board The National Midday Sun back in 2002. In addition to being a huge Rush fan, Stew was also a loving husband and father, CEO/Founder of video game development company Just Add Water, and an all-around good guy that will be sorely missed. Our deepest condolences go out to Stew's family and friends on behalf of all RIAB readers. RIP Stew.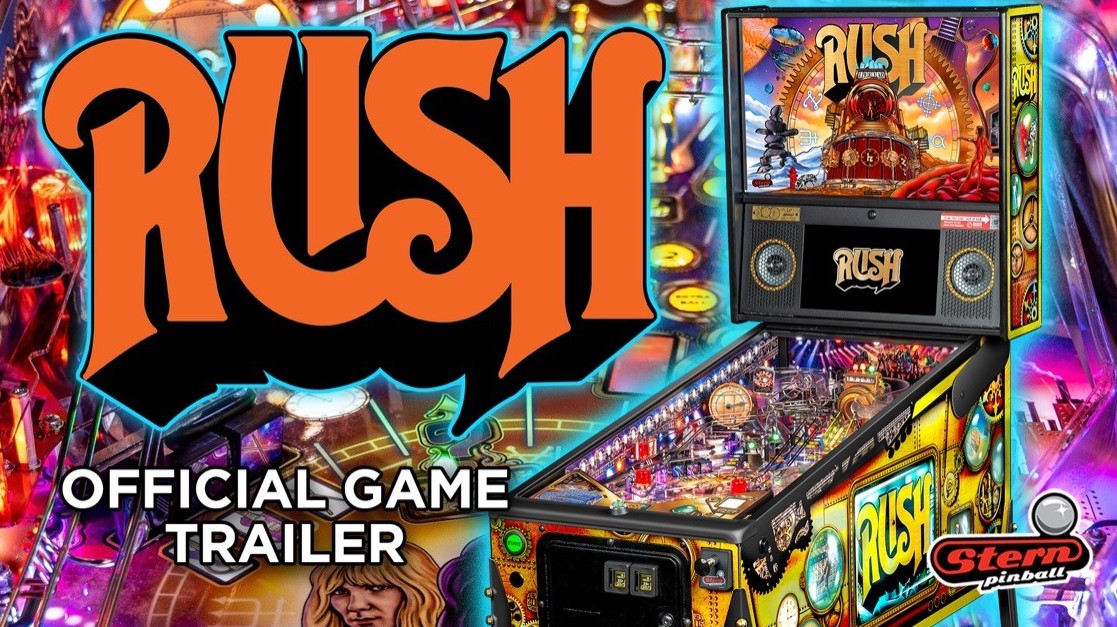 On a much lighter note, earlier this week, Rush and Stern Pinball released a line of Rush pinball machines as detailed in this official announcement from the band and this video trailer giving a first look at the pinball machines. The machines are available in Pro, Premium, and Premium Limited Edition models, and include Rush music, concert footage and custom speech from Alex Lifeson and Geddy Lee. Stern Pinball's website also features dozens of photo's of the machines, videos of the specific model features, and a hilarious 4-minute, behind-the-scenes video of Alex Lifeson, Geddy Lee, and Ed Robertson of the Barenaked Ladies in the studio recording voice-overs. Robertson is an avid pinball machine collector and directed Ged and Al's voice-overs in the studio. This is likely the super-secret project with Geddy that Robertson mentioned in an interview a few months ago (thanks RushFanForever). The machines are currently being showcased virtually to the press and public for the first time at the Consumer Electronics Show (CES) in Las Vegas this week. From the announcement:
... Travel back in time with Rush by shooting pinballs through a custom sculpted, electromagnetic Time Machine. Players will explore Red Barchetta, Subdivisions, and Fly By Night Multiball action. The Rush Premium and LE model pinball experience includes a motorized ramp with custom lighting effects and a custom sculpted Clockwork Angels Clock, inspired from Neil Peart's bass drum from their Time Machine Tour. This motorized clock illuminates, and when it strikes midnight players will be transported to a Headlong Fight Multiball frenzy.

Additional features on the Premium and LE models include a custom subway system, locking pinballs to unleash a high energy Far Cry Multiball. The 'Dead End' vertical upkicker propels pinballs up an additional wireform ramp return for non-stop pinball action. As an encore, a three-bank of musical drop targets guard a secret ball lock for players to discover an adrenalized Freewill Multiball to continue their musical pinball journey.

Limited to 1,000 LE machines globally, the highly collectible LE version includes the Expression Lighting System. With 96 intelligent RGB LEDs, the Expression Lighting System enables full color spectrum control. Positioned in pockets cut into the cabinet sides to provide color themed full playfield illumination, this integrated playfield lighting system is synchronized to custom light shows specifically designed for every song and dynamically responsive to game events. The LE version also includes an exclusive full color mirrored backglass inspired by Clockwork Angels, iconic custom cabinet artwork, custom high gloss and powder-coated guitar-shaped pinball armor, a custom designer-autographed bottom arch, exclusive inside art blades, upgraded audio system, anti-reflection pinball playfield glass, shaker motor, a sequentially numbered plaque, and a Certificate of Authenticity signed by Stern Chairman and CEO Gary Stern. ...
The Rush pinball machines and accessories are available for purchase now through authorized Stern Pinball distributors and dealers around the world.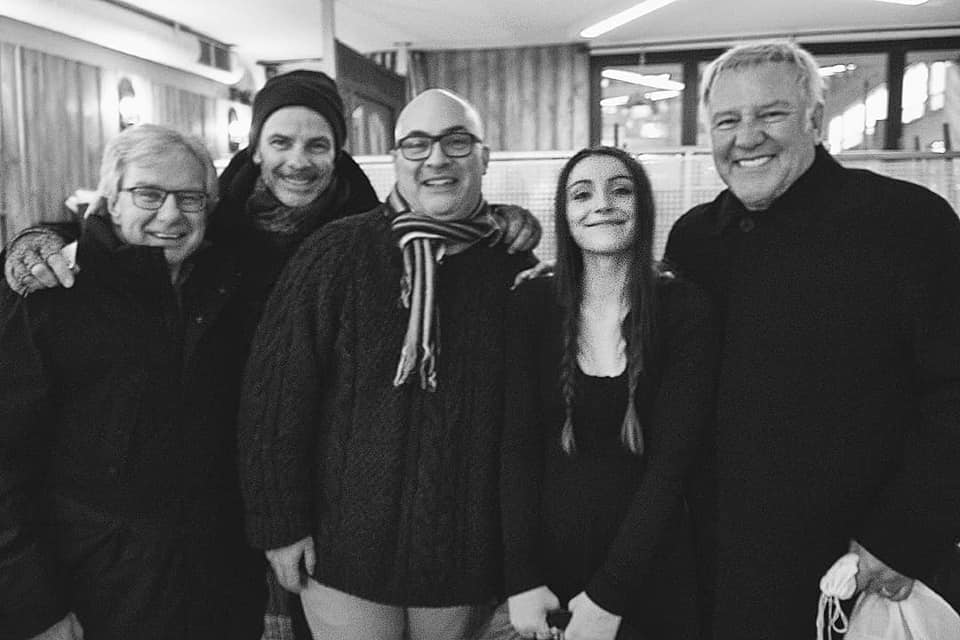 This past summer Alex Lifeson surprised fans by releasing two new instrumental tracks via his newly-minted official website at AlexLifeson.com - Kabul Blues and Spy House - both of which are available for listening online here. These 2 tracks were the first glimpses of a new musical collaboration with Andy Curran, guitarist Alfio Annibalini and vocalist Maiah Wynne called Envy of None. The project recorded a total of 10 songs and have spent the last several months promoting the project and preparing the tracks for release. Last weekend, the project posted a message to its official social media channels (Facebook, Twitter, Instagram) announcing that something will be Coming Soon on January 12th. The message was accompanied by some cryptic images - a solid blue image along with what looks like images of a blue and white pill as seen here. So the assumption is that we'll see some kind of release (likely digital) this coming Wednesday, January 12th. Stay tuned!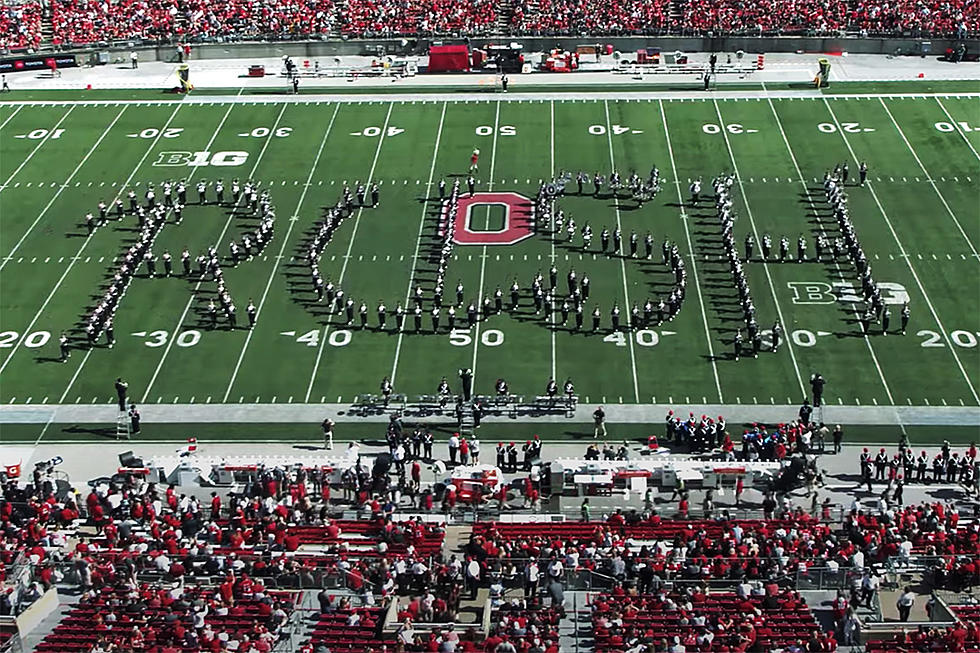 The Ohio State University Marching Band put on an amazing performance featuring the music of Rush for their halftime show during their October 9th game versus the Maryland Terrapins in Columbus, which the Buckeyes won 66-17. They performed 2112 (brief intro), The Spirit of Radio, Limelight, Closer to the Heart, YYZ, and Tom Sawyer, including amazing choreography where they created visuals for each song, morphing from one shape to the other as they marched. The Band posted the performance online and it immediately went viral, garnering loads of attention across the internet. Rush themselves chimed in via Twitter saying, "We're speechless". Although it wasn't widely known at the time, according to a stadium usher who worked at the stadium for that game, Geddy and Alex actually attended the game in person to view the performance - they were there as special guests of the OSU band and were wearing Band Guest All Access passes. The performance was so well-received that they did an encore performance of the show for this past weekend's Rose Bowl game halftime show as seen in this video.
Following the death of Neil Peart, branding expert Andris Pone wrote a short piece on his LinkedIn page called He Lived The Lives of 10 Men: Lessons I've Learned From Neil Peart. In it, Andris lays down five ways Neil's life influenced his own. In the latest episode of the Something for Nothing podcast, hosts Steve and Gerry talk to Andris about his article and how he uses Rush as an example to his clients about the value of being true to oneself. You can listen to the interview below or via your favorite podcast service:
RIAB Reader and videographer Greg Nosek dug up an old Rush reference from the Viewer Mail segment of an April 28, 1983 episode of Late Night with David Letterman, and posted it to YouTube here. Thanks Greg!
The Toronto Star recently sat down with Long & McQuade founder Jack Long to discuss the iconic Canadian musical instruments store that he founded at 100 Carlton St. in Toronto back in 1956 that now includes more than 90 locations in all 10 provinces. The store is well-known to Rush fans as the place where the band bought their equipment prior to heading out on the road with their new drummer - one Neil Peart - back in 1974. The article mentions the famous drum kit that Neil purchased there:
... From Gordon Lightfoot to Shawn Mendes, a who's who of big names have been among Long & McQuade's eight-decade clientele - not to mention the countless beginners, weekend warriors and professionals that are just as important to the ensemble of Long & McQuade staff and instructors. In fact, the famous Neil Peart kit that sold for half a million dollars at auction in December 2020 was purchased at Long & McQuade before the drummer's first tour with Rush. ...
MusicRadar.com posted an article this past week on 20 of the best middle eights and most brilliant bridges of all time and Rush's Limelight was included at #7:
Having dabbled with pop and even reggae on The Spirit Of Radio in 1979, two years later Rush turned in one of their most memorable and commercial efforts with Limelight, a spirited, syncopated and enormously catchy pop-rock gem. Guitarist Alex Lifeson churns out hooky, chunky chords and arpeggios throughout the verses and choruses, but after a single-note dive he stretches out in a spectacular, harmonic-laced vibrato solo that evokes the feelings of loneliness and fragility expressed in drummer Neil Peart's lyrics. The mood and texture of the song changes shape - it feels like a different song completely - as bassist Geddy Lee provides an evocative, spacey sonic backdrop on synth and Taurus pedals. Through all of this, Peart hangs back, playing a soft and languid three, adding fluid and tasteful accents, before building to a driving four that powers back to the rousing main riff.
That's all for this week. Rest in Peace Neil Peart and Stewart Gilray - we miss you both. Have a great weekend everyone.