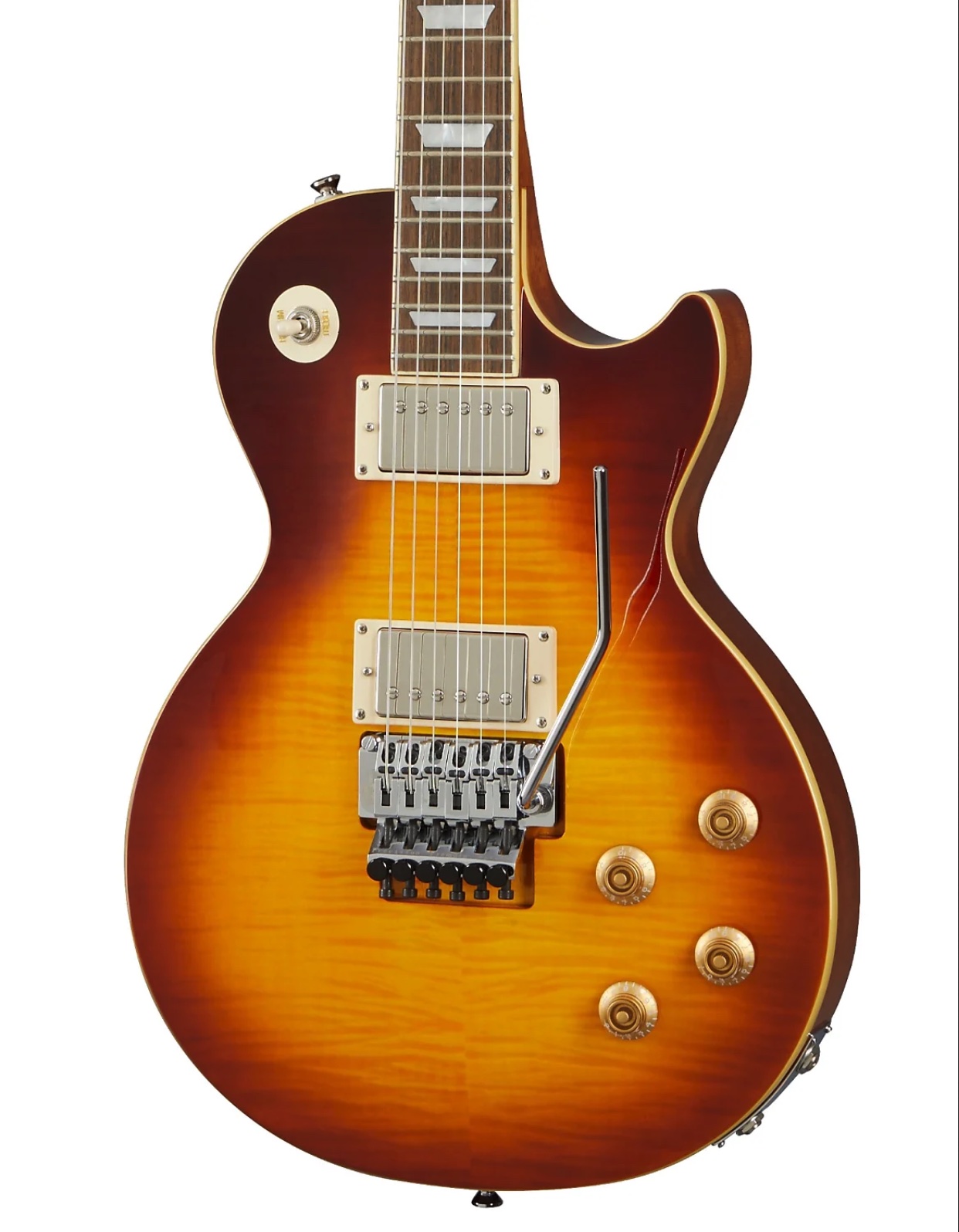 Ultimate Classic Rock posted more of their recent interview with Alex Lifeson this past Tuesday, with this installment focusing on his new Epiphone Les Paul Standard Axcess signature guitar, and long history with Gibson. Alex released the guitar last month coinciding with the launch of his official website at AlexLifeson.com. Alex also surprised fans by releasing 2 new instrumental tracks via the website - Kabul Blues and Spy House - both of which are available for listening online here. These 2 tracks are the first glimpses of a new Alex Lifeson side project collaboration with Andy Curran, guitarist Alfio Annibalini and vocalist Maiah Wynne called Envy of None. The project has recorded a total of 10 songs and are hoping to release an album in the fall. From the interview:
... Lifeson is happy to now be able to send other guitarists on a similar journey with his new Epiphone signature model. "It's a really great utility guitar," he notes. "You can use it for a lot of stuff, as I did. I incorporated all of those features in our music playing live. I needed all of those things, and here's a nice little package that has all of that." The new guitar is based on a previous signature edition Lifeson developed with a sister company a decade ago. At the time, he focused on coming up with a guitar he would want to buy himself. "It's one thing to plaster your name on an instrument, and they sell it based on your signature on the thing," he explains. "But I really wanted to have a guitar that was my design. I told them about the things that I really wanted and what I needed. For the live application, I needed a piezo so that I could blend in acoustic character. I wanted to be able to get up high on the neck. I needed the vibrato arm." ...
You can read the entire interview installment via UCR here.