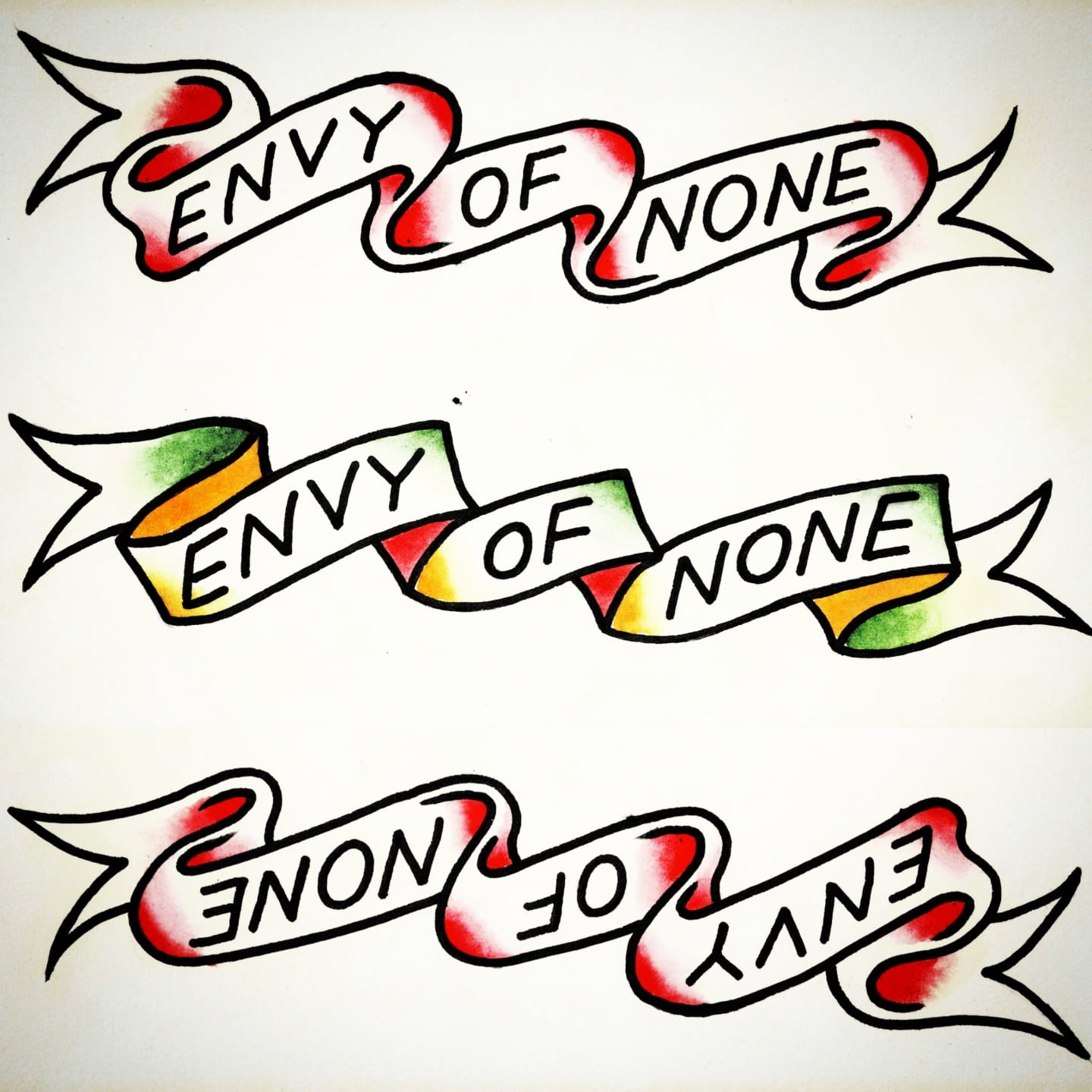 Alex Lifeson was recently interviewed by Elliot Engebretson for the Grateful Web website to talk about his new signature Epiphone Les Paul Standard Axcess guitar, the Envy of None music project, his new website at AlexLifeson.com, and more. A few weeks ago Lifeson surprised fans by releasing two new instrumental tracks via his website, coinciding with the release of the new signature guitar. The two tracks - Kabul Blues and Spy House - were the first glimpses of the above-mentioned Envy of None collaboration with Curran, guitarist Alfio Annibalini and vocalist Maiah Wynne, which has a total of 10 songs recorded as part of a planned future release. Here's Alex talking about the current status of the Envy of None project, when we might expect an album release, and whether a tour of some kind would follow:
... Well, we are in the mixing stages, and we're actually in the final mixing stage of this project. We've been living with some monitor mixes for a little while and going back and forth and updating things until we finally reach the stage as to what we would refer to as "final mixes." I think we're probably about a month or so away from what we would consider "final mixes," and we're not sure where we are going to go in terms of release, but the general idea is to release by the fall. We have 10 songs, everything is recorded, we're just getting a couple final things from Maiah, but we're in really good shape it's just a matter of sliding them in. I think we're so focused on how we're going to release this, that we haven't even discussed sort of how we would take it live. From Maiah, she would love to take this live, she's a lot younger than the rest of us (laughs). I could maybe see doing a handful of shows if it ever came up, all depending on how it is accepted, we might come up with some ideas on how to present it live. But we shall see, that is still a long way off. ...
Canadian music store Long & McQuade also recently sat down with Lifeson for a new interview where Lerxst talks about his new signature guitar, playing live with Rush, the Trailer Park Boys and more. You can listen to that interview on YouTube at this location.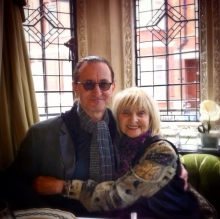 This past week started off with the heartbreaking news that Geddy Lee's mother Mary Weinrib passed away last Friday, July 2nd just a few weeks shy of her 96th birthday. Her funeral was held Sunday at Bathurst Lawn Memorial Park in Toronto. Rush fans got to know Mary through her appearance in the 2010 documentary Rush: Beyond the Lighted Stage, and - most recently - her appearance on Dave and Virginia Grohl's From Cradle to Stage docu-series just last month, where she described her incredible Holocaust survival story. You can read Mary's obituary online here. Our condolences go out to Geddy and the rest of Mary's family and friends. The family is asking for donations in Mary Weinrib's honor may be made to the Friends of Simon Wiesenthal Center for Holocaust Studies at this location. Rest in peace Mary.
The latest episode of the Something for Nothing podcast
features an interview with Rush FAQ author Max Mobley. You can listen to the discussion below or via your favorite podcast service:
This week's episode of the 2 Guys Taking Rush podcast features part 2 of an interview with legendary Canadian record producer David Bottrill, who was responsible for the 2013 remix of Rush's Vapor Trails. You can listen to the episode below or via your favorite podcast service:
Canada Day took place last Thursday, July 1, and in celebration of the occasion several online magazines posted stories celebrating Canadian music and culture, which - of course - always tends to include Rush. UDiscoverMusic.com posted their list of the 25 Best Canadian Musicians and Rush made the cut at #4:
Take a crew of Yes-obsessed Canadians, apply an English prog sensibility and you have one of the most successful rock acts to break out of Canada - selling over million records sold worldwide. Geddy Lee and Alex Lifeson grew up near Toronto and came up in the local club circuit before going on to form the illustrious prog-rock trio known as Rush. While the band's sound would evolve over the years since their 1974 debut, their expert musicianship, complexity of their compositions, and vivid lyricism would remain unparalleled. Clearly a group of the best Canadian musicians to ever do it.
Boom 97.3 counted down the Top 100 Canadian Songs of All Time and 6 Rush songs were included (thanks RushFanForever):
5. Tom Sawyer
13. New World Man
27. Closer To The Heart
36. The Spirit of Radio
54. Limelight
61. In The Mood
Also in celebration of Canada Day, online satirical magazine McSweeney's posted a Canada FAQ with one of the questions being, What are Canadian values? The answer given was, Tolerance. Sustainability. Diversity. Rush. :)
Kerrang! magazine posted their list of 16 rock and metal bands who've never let their fans down this past week and Rush was included:
Tanvir via Facebook: ​"Never put out a poor album amongst 19 studio albums."

Angel via Facebook: ​"Same world class line-up for 40+ years... and 20 amazing albums... they are your favourite musicians' favourite musicians!"

Greg via Facebook: ​"Not only staying together but consistently good output. Many fans argue (as I do) that their last album was actually one of the best. Hard to think of many bands who put out a great record at the end of a four-decade career."
UDiscoverMusic.com posted their list of The Most Influential Albums Of 1981 this past week and Rush's Moving Pictures was included (thanks RushFanForever):
One of the best albums of 1981, Canada's prog rock heroes became sample fodder for a host of hip-hop releases in the years since releasing its most successful album Moving Pictures, which has impressively gone Platinum six times over and was a number three hit in the United States thanks to now-classic songs like "Tom Sawyer."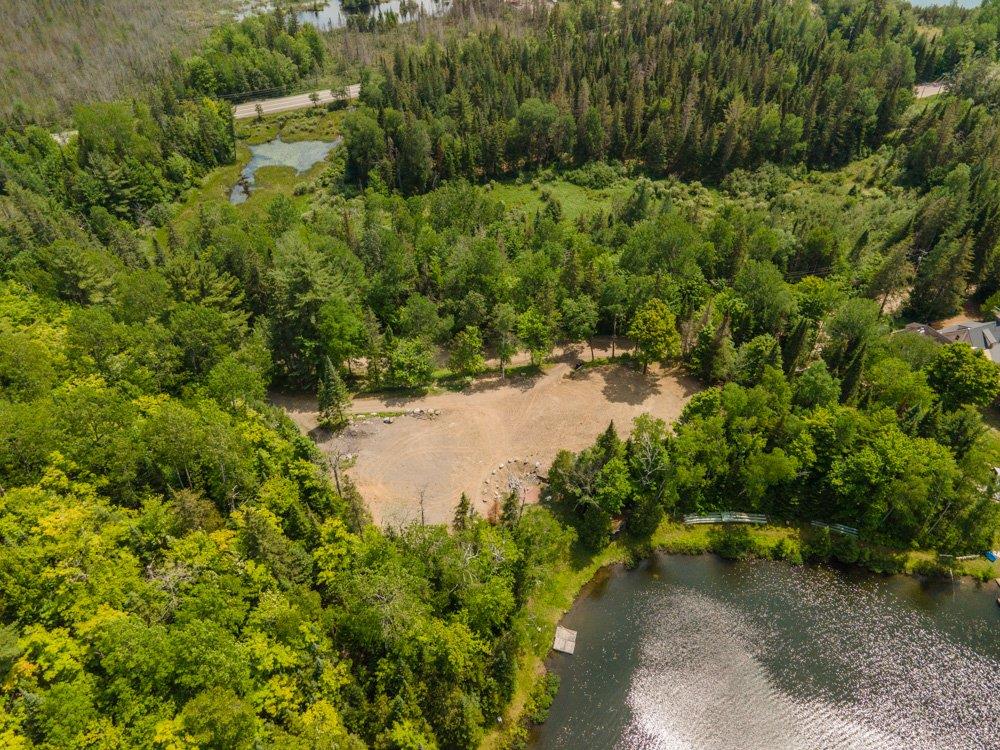 The legendary Le Studio recording studio in Morin Heights, Quebec where Rush recorded several albums throughout the '80s and '90s has been demolished and cleared, and the property it sits on is now for sale for $850K CAD. The studio was built in 1972 by recording engineer and producer André Perry, Nick Blagona and Yaël Brandeis. In addition to Rush, Le Studio hosted such legendary acts as The Police, Bee Gees, Chicago, David Bowie, April Wine, Cat Stevens and many others over the years. Perry sold the studio in 1988 and by 2008 it had gone out of business. Since then the property has steadily deteriorated, culminating in August of 2017 when it was partially destroyed by fire. Despite some half-hearted efforts to rehab the building/property over the years, it was finally demolished and put up for sale earlier this summer as seen in this video from The Metal Voice.
That's all for this week. Have a great weekend everyone!