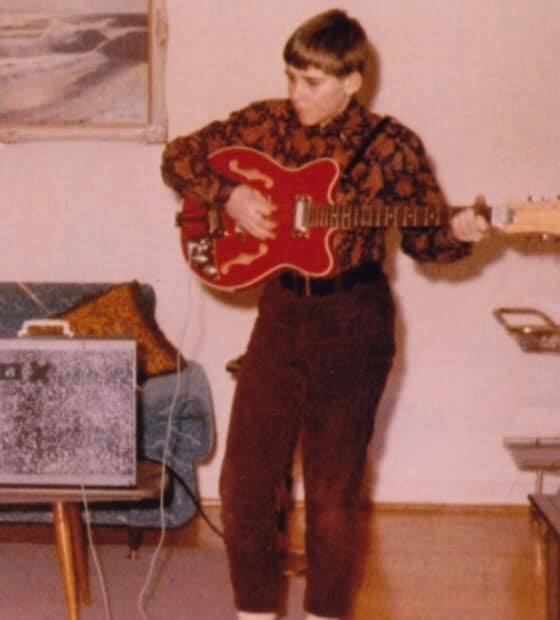 Sweetwater Music's 20th annual Gearfest is taking place this weekend as a virtual, online event, and Rush's Alex Lifeson will be one of the many participants. The festivities kicked off earlier this morning at 10AM and will run through tomorrow evening, with Alex Lifeson's appearance occurring tomorrow at 6:05PM EST as listed on the event schedule:
Alex Lifeson: Looking Forward

After 40 years and 40 million records sold with the groundbreaking rock trio Rush, what's next for legendary guitarist Alex Lifeson? Hear about his latest projects, inspirations, and the gear that made Rush a household name!
Just like last year, this year's event will take place exclusively online with a free livestream available at Sweetwater.com/GearFest. GearFest Online will feature a mix of online seminars, workshops, live performances, artist appearances, exclusive sales and over $50,000 in gear giveaways, and be packed with performances, panels, tutorials, expert advice, and more from a range of music icons, Grammy-winning artists and engineers. Last week Lifeson surprised Rush fans by releasing two NEW instrumental tracks via his newly-minted official website at AlexLifeson.com, coinciding with the release of his new signature Epiphone Les Paul Standard Axcess guitar. Speaking of which, Alex and Gibson launched a video last week promoting the guitar which included some early home movie footage of Alex receiving his first guitars at Christmas when he was a teenager. As he explains in the video, he received an acoustic guitar for Christmas in 1966, but was really excited when he got his first electric guitar the following Christmas - a Japanese Canora as seen here in the video and also on Alex's Instagram. Earlier this week we learned that Loucin Guitars founder and master guitar maker Garren Dakessian has been entrusted with the task of restoring Alex's Canora guitar. Garren announced the news via the Loucin Guitars Facebook page, and Alex Lifeson also made it known via his official Instagram page:
Garren is tasked with bringing my Canora back to life after a half century of neglect. @geddyimages and I both painted our Canoras in day-glo green and orange a million years ago and now it's time to restore it to that gorgeous fifty-nine dollar finish! Corduroy pants and a paisley shirt-stylin' big time! ...
Garren at Loucin Guitars promises to keep everyone informed on his progress with the restoration, so be sure to follow Loucin Guitars on Facebook and Twitter for all the latest updates.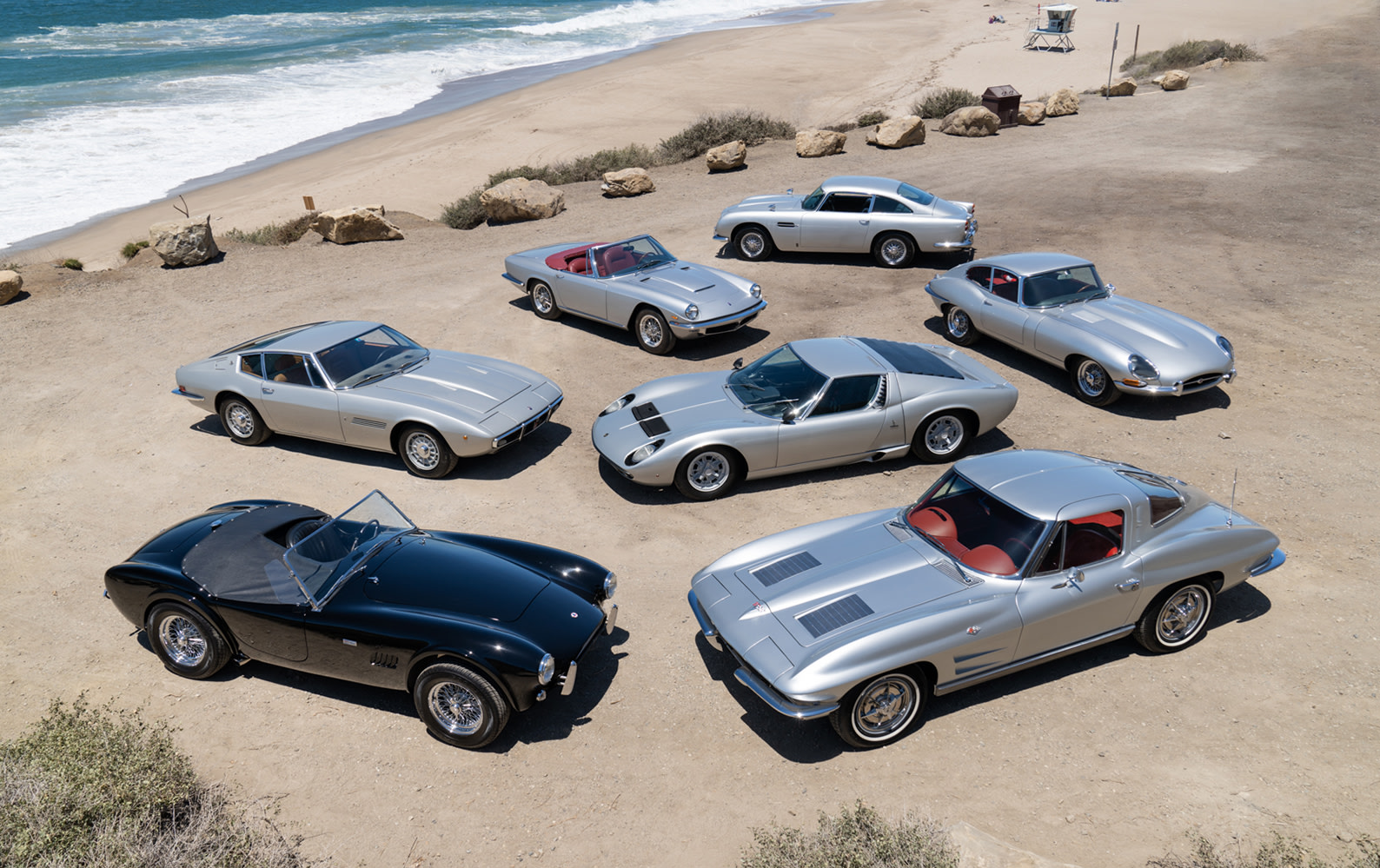 Gooding & Company announced yesterday that Neil Peart's extensive classic car collection - dubbed the Silver Surfers by Neil himself - will be going up for auction at its 17th annual Pebble Beach Auctions later this summer on August 13 and 14. From the Gooding & Company website:
... Peart's love of cars was a lifelong passion, and his hunger for knowledge included learning everything there is to know about automobiles, inside and out. Classic cars were what he dreamed of owning for many years, and upon purchasing his first, the 1964 Aston Martin DB5, he exclaimed that he had dreamed of owning this car since he was a boy. Finally in a position to purchase classic cars of this quality, he slowly and carefully acquired each car until his dream collection, the "Silver Surfers," was complete. Sadly enough, after bravely battling brain cancer for three and a half years, Mr. Peart passed away on January 7, 2020.

On the naming of his collection, Peart wrote:

"The title 'Silver Surfers' for my collection of cars occurred to me while driving the DB5 up and down the Pacific Ocean. Because it felt right to me, I guess - the idea that I was just one of the wave riders.

I had moved from Toronto to Los Angeles in 2000 (cherchez la femme), and in search of natural peace I often drove out that way and up into the Santa Monica Mountains. Out past Malibu to Ventura County, I'd weave along barren ridges of rock and vegetation, the ocean always on one big side. Some days would be misted by the marine layer, while other days the sun blared through a clear sky. The waves were slow and gentle, or churned out a powerful, rolling rhythm...

It was during one of these drives when out of nowhere, it just occurred to me that the color of the ocean had influenced the silver palette of the collection. What other color looks as good in a blue photo? Not black, not white - silver. And a fortunate risk for the framers' art, too: silver frames." ...
The auction will include these seven classic beauties:
* 1963 Chevrolet Corvette Split-Window Coupe
* 1964 Aston Martin DB5
* 1964 Jaguar E-Type Series I 3.8-Litre Coupe
* 1964 Shelby Cobra 289
* 1965 Maserati Mistral Spider
* 1969 Lamborghini Miura P400 S
* 1973 Maserati Ghibli 4.9 SS
The Pebble Beach Auctions will take place Friday, August 13, at 5PM PDT, and Saturday, August 14, at 11AM PDT at Pebble Beach Parc du Concours, with a public preview on Wednesday, August 11 through Saturday, August 14. Auction catalogues are $100 and include admission for two to the viewing and auction. General admission is $40 and includes admission for one to the viewing and the auction. For more details visit the Gooding & Company website at www.goodingco.com.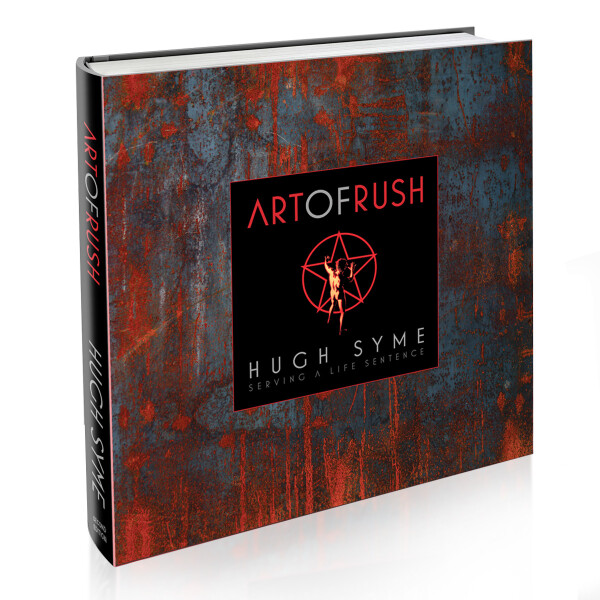 Back in March the Rush Backstage Club revealed that a newly expanded and updated second edition of Hugh Syme's The Art of Rush was due to be released later this year (the original edition was released back in 2015). This updated edition will include a newly designed cover along with an additional 20-page section featuring the artwork of Rush's 40th anniversary box set releases from recent years. The book was originally due to release in August, but due to COVID-related production delays, it is now slated for an October 12th release. From the product description:
... Containing original illustrations, paintings, photography, and the incredible stories behind each album that Hugh Syme has designed with the band since 1975. The book's narration was written by music journalist Stephen Humphries and includes in-depth interviews with each Rush band member and the artist. The Art of Rush also contains entertaining anecdotes and commentary from a wide array of notable musicians, actors, athletes, writers, radio personalities, and Rush insiders about their favourite Rush album covers, which clearly reveals how vital and impactful the visual representation of their music has been through the years. One of the hallmarks of Rush releases is the considerable care and consideration that goes into each one-including the conceptual artwork. Readers may be surprised to discover just how much effort went into each concept and the execution for every album cover! ...
The book is currently available for pre-order via Amazon here.
The latest episode of the Something for Nothing podcast features the third part of a planned 4-episode-spanning discussion of Rush's classic 1985 Power Windows album. In this episode Steve and Jerry tackle Territories and Middletown Dreams. You can listen to the discussion below or via your favorite podcast service:
Ultimate-Guitar.com posted their list of 25 Songs That Make You Want to Turn Up the Volume last Friday and Rush's Tom Sawyer made the cut at #20.
The latest issue of Classic Rock magazine contains a feature titled The Seven Weeks That Changed Rock, where Rich Hobson dissects a period of 7 weeks in the summer of 1991 which saw the release of several classic rock albums, including Rush's Roll the Bones, which released on September 3, 1991 (thanks RushFanForever).
Ultimate Classic Rock posted their list of the Top 50 Progressive Rock Albums yesterday and 2 Rush albums made the cut; Hemispheres at #19 and Moving Pictures broke the top 10 at #6:
A relevant cliche: "Progressive rock" is only "progressive" if it progresses. A relevant reality: Your average "prog rock" fan is easily bored with the static of the verse-chorus format and three-minute tunes. With Moving Pictures, Rush pulled off a tricky dynamic: evolving with the times while staying true to their roots. Take "Vital Signs," which sounds like the Police jamming with Tangerine Dream - sequenced synths bubbling under reggae-rock grooves, with a dollop of new wave gloss the cherry on top. But even the most rigid Rush fans could delight in the instrumental fireworks of "YYZ" or "Tom Sawyer." Sure, they made flashier albums. But they never made a better one.
Speaking of Moving Pictures, Paste magazine published an article this past week highlighting the 25 best albums of 1981 and the album took the top spot at #1:
Rush drummer Neil Peart once said that if it were up to him, he would have skipped the band's growing pains in the 1970s and made Moving Pictures their first album. Well, sure: Moving Pictures, Rush's eighth studio album, remains their biggest release 40 years later, and also one of their best. Peart, singer/bassist Geddy Lee and guitarist Alex Lifeson spent the '70s refining how they made music, paring back the sprawling multi-part song cycles in favor of tighter structures that increasingly incorporated synthesizers, and replacing the sci-fi and fantasy themes with lyrics celebrating dreamers and misfits. It all coalesced in opening track "Tom Sawyer," from the distinctive whirring synth line that ignites the song at the start to muscular guitar leads from Lifeson and powerhouse fills from Peart that have fueled generations of air-drummers. Though Side 1 has the best-known songs, which also include "Limelight" and the trio's headlong display of musical chops on the instrumental "YYZ," Side 2 is plenty strong, too. "The Camera Eye," Rush's last song to stretch past 10 minutes, is almost meditative, while the spiky reggae vibe on album closer "Vital Signs" demonstrated that, despite the band's enduring reputation for proggy nerd-rock, Rush was continuing to incorporate new and different influences. -Eric R. Danton
As most Rush fans know by now, Neil Peart's father Glen Peart passed away a couple of weeks ago on June 12th after a whirlwind battle with cancer, and the obituary is available online here. Fans may send their condolences by donating to various charities in the Peart family name, including the RVH Foundation's Peart Family Memorial Fund and Hospice Muskoka. The family is also raising funds for the Peart Family Memorial Fund via online auctions, and has set up a new Facebook page for that purpose here. On a related note, The Grafenberg Disciples have just released a new single inspired by Neil Peart along with an associated music video. The track is titled No Words and all proceeds from the song will be donated to the Cedars-Sinai Medical Center - Neil Peart Brain Tumor Research Fund. The music video can be seen below or on YouTube and contains cameos from Sully Erna of Godsmack, Mike Portnoy of The Winery Dogs, Matt Scannell of Vertical Horizon, and also features never-before-seen footage of Neil riding his motorcycle across the U.S.
That's all for this week. Have a great weekend!!