The Canadian Academy of Recording Arts and Sciences (CARAS) announced yesterday that 15-time JUNO Award-winning band and Canadian Music Hall of Fame inductees The Tragically Hip will perform with singer-songwriter Feist during The 50th Annual JUNO Awards next month. The Hip will be without their iconic front-man Gord Downie, who passed away back in 2017. The Hip will also be receiving the 2021 Humanitarian Award from Canadian Music Hall of Fame inductees Geddy Lee and Alex Lifeson of Rush. The Humanitarian Award recognizes outstanding Canadian artists or industry leaders whose humanitarian contributions have positively enhanced the social fabric of Canada and beyond. The Hip's performance from Toronto will be broadcast on Sunday, June 6th at 8PM EST on CBC TV, CBC Gem, CBC Radio One, CBC Music and streaming globally on CBCmusic.ca/junos.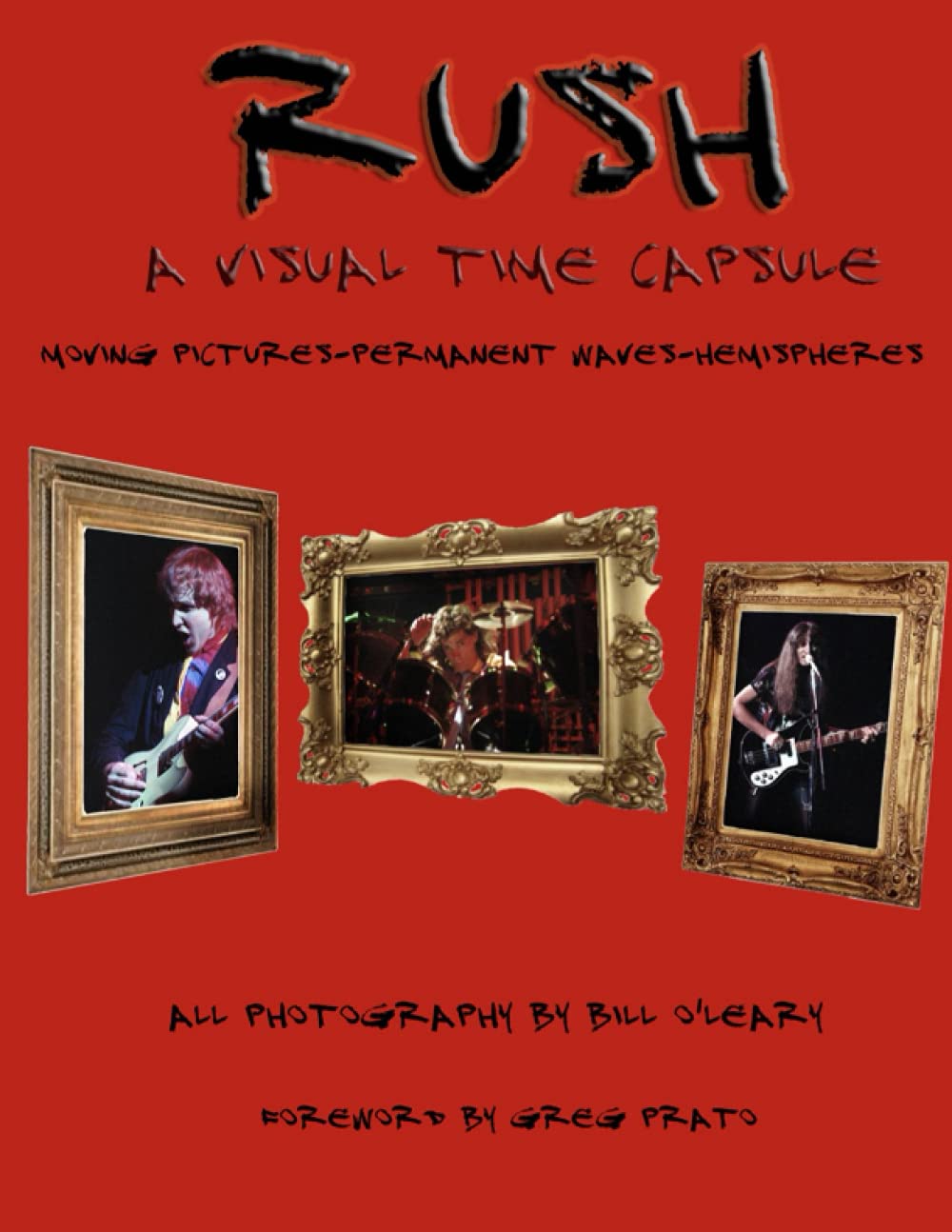 A new book titled Rush - A Visual Time Capsule from photographer Bill O'Leary has been released and is now available to purchase via Amazon and other retailers. The 53-page, paperback book contains O'Leary's photos of Rush in concert - many previously unseen - from their peak artistic period of 1979-1981, covering the Hemispheres, Permanent Waves and Moving Pictures tours. The book also features a foreword by renowned rock journalist/author Greg Prato. You can order your copy of Rush - A Visual Time Capsule here.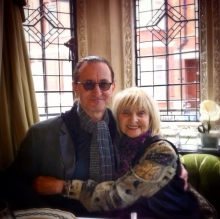 Geddy Lee took to Instagram this past Sunday to wish his mother Mary Weinrib a Happy Mother's Day:
Happy Mother's Day to my beautiful mom, Mary! Pushing 96 and still rockin' out! And she just got vaccinated too! May she be around for many more!
The pair will be featured in an upcoming episode of From Cradle to Stage - the new Paramount Plus docu-series from Dave and Virginia Grohl, based on Virginia's 2017 book of the same name. Geddy and his mom will be featured in the final episode of the show's first season on June 10th. You can get a few glimpses of the pair in the show's 2-minute trailer here. From Cradle to Stage: Stories from the Mothers Who Rocked and Raised Rock Stars contains a chapter on Geddy Lee's mother Mary Weinrib, where Mary talks about what influenced Geddy to choose a musical career, and the prevalence of music in their family home. If you haven't read From Cradle to Stage yet, you can order your copy at this location.
Instrumental prog supergroup The Aristocrats (guitarist Guthrie Govan, bassist Bryan Beller and drummer Marco Minnemann) released their new live album, FREEZE! Live In Europe 2020 this past Friday, May 7th. The album was recorded just before the Pandemic lockdowns in February, 2020 in Spain, and includes a special performance of Get It Like That with a drum solo by Minnemann dedicated to Neil Peart, who passed away while the band was on tour. You can currently order the album via Amazon and other online retailers/streaming services. Guthrie Govan was recently interviewed for Ultimate-guitar.com to discuss the album, and the influence of Rush and Neil Peart:
... "I have to confess that Rush never really had much of a direct influence on my musical trajectory. "I went down something of a Zappa rabbit hole in my teenage years, which probably distracted me from various other significant influences in the field of 'muso'-orientated rock - so Bryan and Marco would both make me look very bad indeed in a Rush-themed pub quiz... "I do however have enormous respect for everything which those guys have contributed. "During his onstage introduction to 'Get It Like That,' Bryan frequently made the observation that a band like The Aristocrats wouldn't even be able to exist in its current form and do what we do if Rush hadn't 'paved the way' before us, by stretching the boundaries of what's considered possible and acceptable within the genre- whilst managing to reach millions of listeners without making any musical compromises whatsoever! "I think there's a lot of truth in that so... RIP, Neil, and thank you." ...
On this past week's episode of the Something for Nothing podcast hosts Steve and Gerry are joined by @RushFans on Instagram admins Ryan and Jim to list off their ten favorite Rush songs. You can listen to the show below or via your favorite podcast service:
The latest episode of the 2 Guys Talking Rush podcast features an interview with Phil Simon - an award-winning author, public speaker, and - most importantly - a HUGE Rush fan. Back in 2014 he interviewed Neil Peart for the Huffington Post, and is known for dropping Rush references into all of his books. His latest is titled Reimagining Collaboration: Slack, Microsoft Teams, Zoom, and the Post-COVID World of Work. You can listen to the interview below or via your favorite podcast service:
Brighton, ON developer Mark Walas recently received approval to call the lane leading into his new development, Neil Peart Lane, as reported in this Quinte News article:
... "Great when we can take an opportunity to recognize fellow Canadians" ... Walas says Brighton also has a sad connection to Peart. "He had a daughter Selena who unfortunately passed away in a car accident on the 401, just west of Brighton, a number of years ago (1997)." It was not long after Peart lost his wife, that he took a sabbatical from the band, travelling the Americas on his motorcycle. He wrote a book about his journey called Ghost Rider: Travels on the Healing Road. Walas says they hope to get the footings in next month, with occupancy for the end of October. The $2.5 million development will be eight different homes in four semi-detached houses. Walas says they will be rentals. Mayor Brian Ostrander says when they heard of the request, they ensured they "Rush" it through.
WhatCulture.com posted their list of 10 Terrible Songs By Great Artists this past week and Rush's Roll the Bones was included at #10:
... Hidden somewhere in here is a top tier Rush song, with lyrics that detail Neil Peart's philosophies regarding existentialism and the reason why we're put on this Earth. As we get to the middle though, we come upon the moment where things switch up. So what's it gonna be this time...epic guitar solo....phenomenal bass break? Nope...how about some rapping for all you prog heads to enjoy. Seeing how this was a moment in rock where nothing really made sense, it hurts to see Rush going down the road of 'funky fresh flows,' with Geddy Lee performing most of this rap and being pitched down lower in post production. Truth be told, the lyrics aren't even half bad, when you ignore the fact that it's coming out of the mouth of a man who wouldn't know what a lyrical flow was if it punched him in the mouth. While gangsta rap may have had its own thing going on at this point, this kind of herky jerky delivery is why the late '80s died such a gruesome death.
The Rock and Roll Hall of Fame announced its latest crop of inductees this past week, which includes the Go-Go's, JAY-Z, Carole King, Todd Rundgren, Tina Turner and the Foo Fighters. With the Foo Fighters getting the nod, there has been a lot of speculation among Rush fans as to whether the Foos might have Rush's Geddy Lee and Alex Lifeson induct them at the upcoming ceremony in October, returning the favor of Dave Grohl and Taylor Hawkins inducting Rush back in 2013. The Foos haven't made any official announcement regarding who might induct them at this point, but Dave Grohl has indicated in the past that he'd like Police drummer Stewart Copeland to induct the band, as he explains in an appearance on the Howard Stern show from back in February.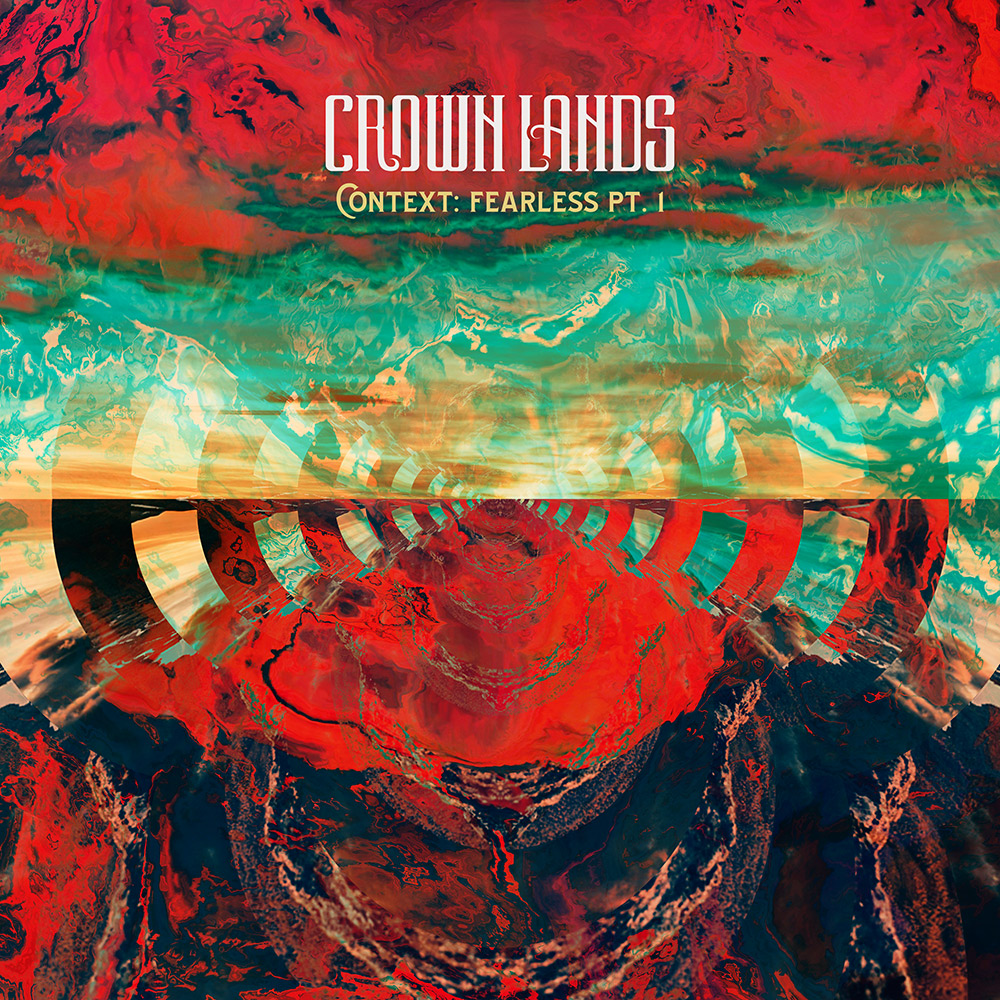 Toronto-based progressive blues-rock duo Crown Lands consists of drummer/singer Cody Bowles and guitarist Kevin Comeau, who bonded over their shared obsession with Rush six years ago and formed Crown Lands shortly after. The duo released their blues-rock, riff-laden, self-titled debut album last year, and have more recently been working on new material with a more prog-oriented feel. Back in March they released two new tracks for streaming that both draw direct inspiration from their fellow Canadian rockers Rush - Context: Fearless Pt. 1, and Right Way Back. Earlier this week they released new live versions of both tracks for streaming, along with a live video for Right Way Back. From Louder (thanks RushFanForever):
... [Right Way Back] is a heartfelt tribute to the late Rush drummer Neil Peart. "It's about the feeling of trying to carry on from where your heroes left off," says guitarist, bassist and keyboard player Kevin Comeau. ... The connections with fellow countrymen Rush are further strengthened by the fact that Crown Lands have worked with three celebrated Rush producers. Terry Brown worked on the duo's early demos, while latter-day Rush producer Nick Raskulinecz helped producer the band's epic Context: Fearless Pt. 1, while Dave Bottril, who remixed Rush's 2002 album Vapor Trails produced the vocals. "He's the mythical third Rush-associated producer," says Comeau. "This one fucking song had the triad of Rush producers!"
That's all for this week. Have a great weekend!!