UPDATE - 6/4@9:27AM: Paramount Plus released a new trailer for the Geddy Lee episode of From Cradle to Stage featuring several preview clips of Geddy and his mom which you can watch online here.
----- snip -----
UPDATE - 5/7@9:28AM: Here's a longer trailer with some more glimpses of Geddy and his mom:
----- snip -----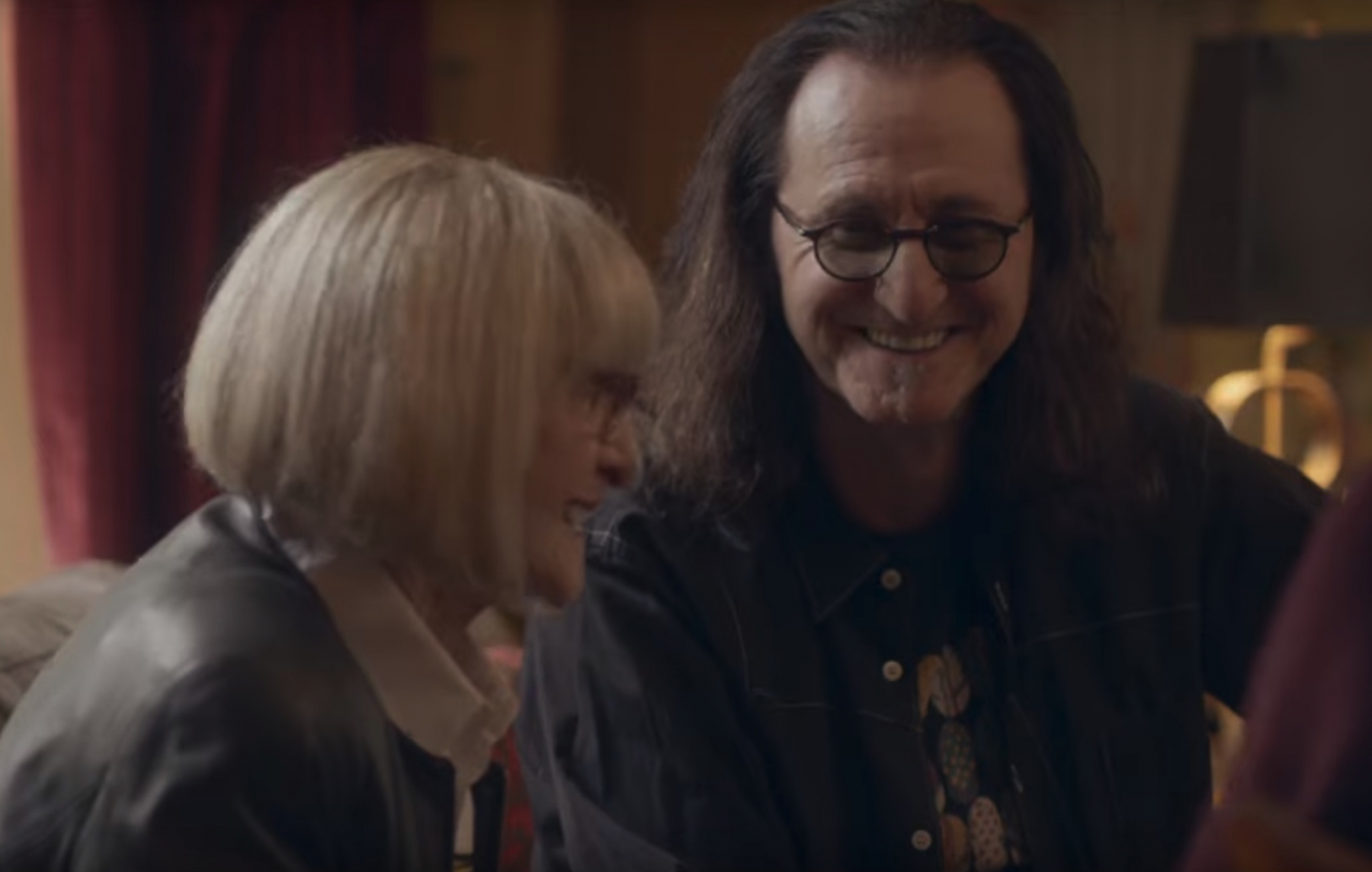 Foo Fighters frontman Dave Grohl's mother Virginia released her book From Cradle to Stage: Stories from the Mothers Who Rocked and Raised Rock Stars back in 2017. The book contains a chapter on Geddy Lee's mother Mary Weinrib, where Mary talks about what influenced Geddy to choose a musical career, and the prevalence of music in their family home. In late February we learned that Paramount+ (formerly CBS All Access) would be releasing a new, non-scripted docu-series based on the book and co-hosted by Dave and Virginia Grohl. Yesterday the network released some more details about the show along with a 20-second trailer (thanks RushFanForever). The first episode will air on May 6 and feature Imagine Dragons frontman Dan Reynolds and his mother Christine. Subsequent episodes will feature Pharrell and Dr. Carolyn Williams on May 13; Miranda and Bev Lambert on May 20; Brandi and Teresa Carlile on May 27; Tom and Mary Morello on June 3; and - most importantly to Rush fans - Geddy Lee and Mary Weinrib on June 10. If you haven't read From Cradle to Stage yet, you can order your copy at this location.