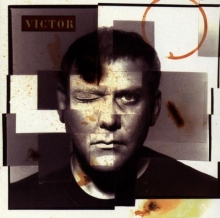 Multi-instrumentalist Marco Minnemann has collaborated with Alex Lifeson on several projects over the past few years, and was recently asked about their relationship in an Ultimate-Guitar.com interview, revealing some very interesting news regarding a possible 25th anniversary release of Lifeson's 1996 solo album Victor:
... With Alex, I've been working already for years, and Alex and I have released stuff together; he's on my albums. I know about him, he had the thought about retiring a little bit a few years ago. "But he still likes to play guitar and I hope he continues. We've been in touch just recently actually, just a few days ago literally, because he's re-releasing an album called 'Victor' he did 20 [24 actually] years ago; that's going to be re-released as a 20th-anniversary edition, and one of the songs we did is on it as a bonus track. So, I'm very pleased about that ...
Minnemann went on to talk about Lifeson contemplating retirement:
... I hope he's still playing but I'd understand if he doesn't want to - he told me that after 41 years in the business, the thought of retiring is a potential enemy, that's what he pretty much said. "And I don't blame him; if you have such a legacy behind you... And I think I told him, I said, 'Look, with your legacy, you don't have to worry about anything.' He doesn't have to force anything. "But, obviously, he's a fantastic musician - and actually, when you asked the question before, about one of the favorite moments, that would have been him as well. "Everything he brings to the table guitar-wise is always very different and very musical. He is a very inspiring person to work with. And yeah, and I have nothing but nice things to say about him. He's great. He's a fantastic person and a fantastic musician." ...
There's been no official word on a Victor re-release as of yet. Thanks to Eric at Power Windows for the heads up.