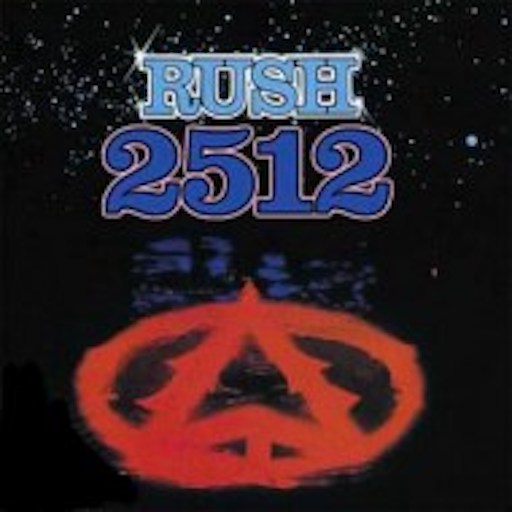 In light of the Christmas holiday tomorrow, I'm posting the usual Friday Rush updates post a day early this week. I hope everyone is having a great Holiday season despite the challenges of the Pandemic. As the New Year approaches, various news outlets tend to post a number of stories reflecting back on the year that was, including remembrances of all the people we lost. As Rush fans, no loss looms larger than that of Neil Peart, who tragically died from cancer in early January. While most of these tribute articles simply list off the person who died and when, Ultimate Classic Rock is taking a more in-depth look back on 2020 one month at a time, beginning with January, and included this tribute to Peart:
Rush drummer and lyricist Neil Peart died on Jan. 7, three and a half years after being diagnosed with brain cancer. Peart's illness, as his friend Mike Portnoy later revealed, was kept out of the press to protect his privacy. Tributes to the man known as "The Professor" came from throughout the rock world, as artists who were on tour at the time, like Tool and Styx, honored him during their sets. Tool's Danny Carey even thanked Peart during the band's Grammy acceptance speech. Peart's hometown of St. Catharines, Ontario, planned a benefit in his honor, and a petition began circulating to commemorate him in some fashion in the town's Lakeside Park, the subject of a song on the band's 1975 album, Caress of Steel. A week after the news was made public, Peart's bandmates, Geddy Lee and Alex Lifeson, thanked everybody who offered condolences. "Our most heartfelt thanks go out to family, friends, musicians, writers and fans from around the globe for the incredible outpouring of love and respect for Neil since his passing," they wrote. "These touching tributes help to lessen the pain of this terrible loss and remind us all to celebrate his remarkable life and our connections to it."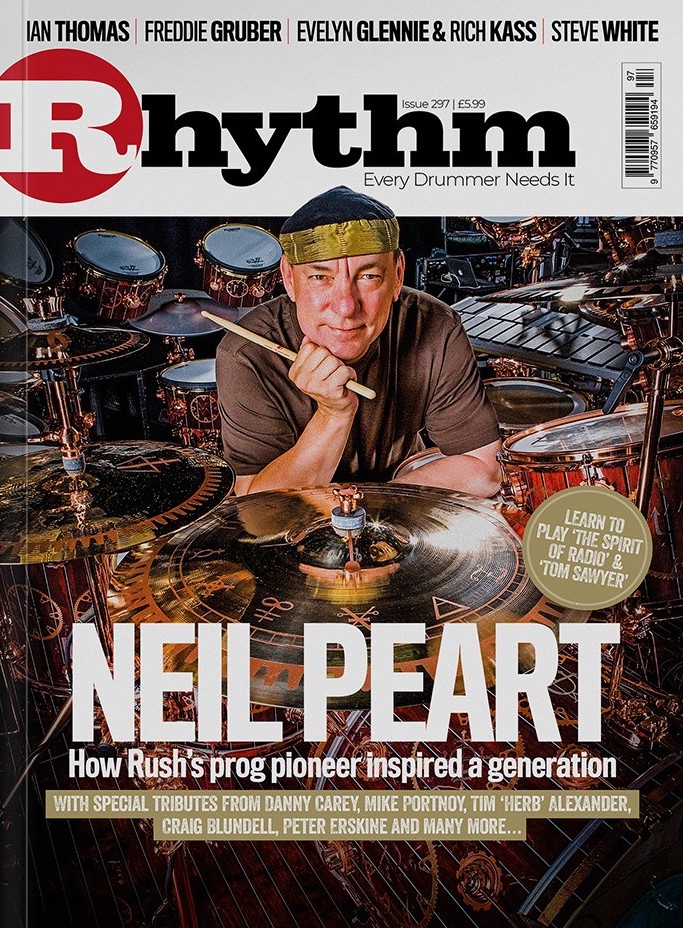 Speaking of tributes to Neil Peart, SiriusXM's Volume (Ch. 106) aired an all-star tribute special honoring the late Neil Peart yesterday evening. The special was hosted by Volume's Eddie Trunk, and featured appearances from the Foo Fighters' Taylor Hawkins, Sons Of Apollo's Mike Portnoy, Anthrax's Charlie Benante, Living Colour's Will Calhoun, Kenny Aronoff, and more. The special will be replayed multiple times and is also available on the SiriusXM app. Also, Rhythm magazine's first post-COVID issue (Issue #297) released last month and includes a special cover feature tribute to the late Neil Peart. John over at Cygnus-X1.net has transcribed and scanned the feature and made it available for viewing online here.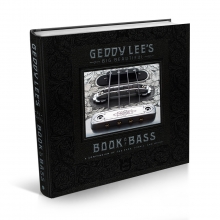 Geddy Lee checked in with fans via his official Instagram feed earlier this week, sharing photos from his Big Beautiful Book of Bass tour from last year, and promising to get out there again when "this plague disappears". You can check out Geddy's post on Instagram here:
As I sit here in lockdown, anticipating a different kind of holiday season (thanks for nothing 2020!) I am very thankful that I was able to get out and about in 2019, for my BBBoB Book Tour. I met so many cool bass folk, long time fans, and a few normal people too! Although there was some "work" involved, it left me with some terrific memories. So thanks to all of you that came out for a fist bump (see? good idea, no?) and to all of you that dig the BBBoB... I hope that once this plague disappears, I'll be out there again to say 'How's it goin; eh?' Oh, and if you click on the link in the linktree, you'll find a short film on the BBBoB Euro Tour, thanks Paul!! Please enjoy a few shots of me "slaving away"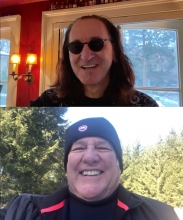 Original KISS drummer Peter Criss celebrated his 75th birthday earlier this week and his wife Gigi put together a massive, all-star tribute video to the iconic drummer to wish him a happy birthday. Dozens of fellow rock icons and celebrities posted short video birthday wishes to Peter including Rush's Geddy Lee and Alex Lifeson. Here's what Geddy and Alex had to say:
Hey Peter. Sending you great, happy birthday wishes from the Great White North. I think the last time we spent your birthday together was in 1974 after a gig we did at the Michigan Palace. It was quite a party if I recall (laughs). So anyway, I'm glad you're good. Have a great day and stay safe. All my best man. - Geddy Lee

Hey Peter. It's Alex. How're you doing? Happy birthday buddy, from the Great White North. Brrrr. Take it easy. See ya. - Alex Lifeson
You can watch Ged and Al's birthday greeting at this location at around the 18-minute mark.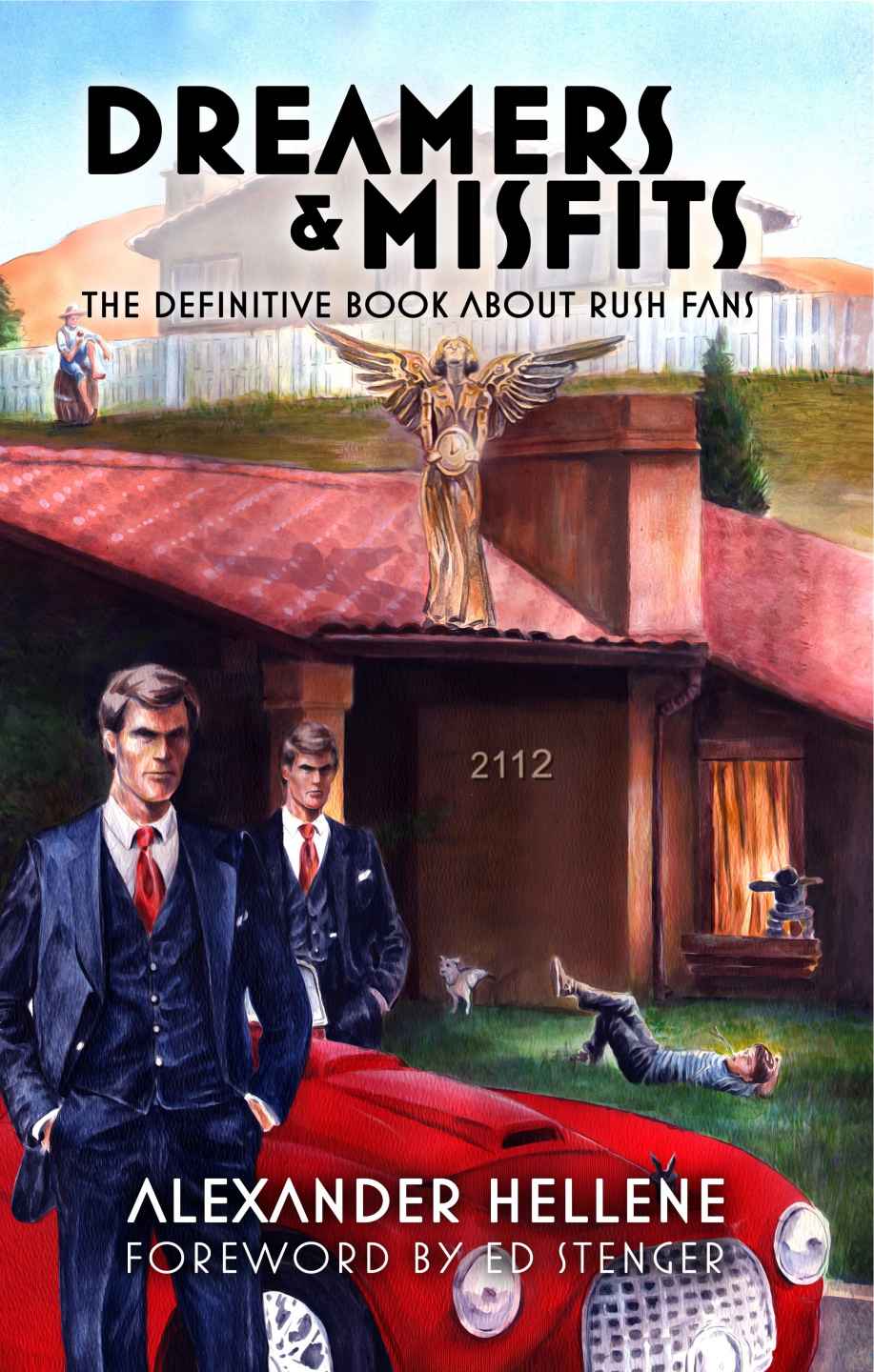 A brand new Rush book from author Alexander Hellene titled Dreamers & Misfits: The Definitive Book About Rush Fans released last month and is now available for purchase. The book is a celebration and analysis of Rush fans, as detailed in the Amazon description:
There Is Nothing Average About the Average Rush Fan!

Rush, the legendary Canadian progressive rock trio, has a legion of devoted fans. But what is it about the band that inspires such a loyal and dedicated fan base? And what is it about these fans that has created this powerful bond between artist and audience?

The story of these fans has never been told . . . until now.

- Exclusive interviews, including Donna Halper, the woman who broke Rush in the United States, and Ed Stenger, proprietor of RushIsABand.com, one of the biggest Rush fan sites on the internet.
- Detailed survey results illuminating what makes hundreds of Rush fans tick
- An exploration of the interest, politics, faith, and philosophy of the millions of people across the globe who find meaning in the music and lyrics of Rush
- In-depth fan profiles, where Rush fans tell their stories about what this band means to them
- Concert memories, personal anecdotes, and fan favorite songs and albums

Dreamers and Misfits presents a celebration of Rush's music and the fans who inspired and propelled the band to such dizzying heights.

One things is certain: there is nothing "average" about the average Rush fan.
The book also includes a foreword from RushIsABand.com's Ed Stenger (me). Hellene was recently a guest on the Something for Nothing podcast and spoke at length about the book, how it came about and more. You can listen to the interview below or at this location, and order your copy of the book via Amazon at this location.
Over the past few months, Ultimate Classic Rock has been posting excerpts from an interview they conducted with longtime Rush art director Hugh Syme where he discusses the history and background of Rush's album cover art. So far they've covered Counterparts, A Farewell to Kings, Caress of Steel, Hemispheres, Exit ... Stage Left, Power Windows, Signals, 2112, Presto, Moving Pictures and Grace Under Pressure. This past week they posted excerpts from the interview where Syme explains the Hold Your Fire album art and its relation to candy:
... "To have the cover that sparse, with [a more intricate interior] - I liken it to the liquid center on a candy," he tells UCR. "When you finally bite through it, you encounter the unexpected." The gatefold artwork is among the most famous from his vast portfolio with the prog-rock trio. On a rainy street, amid fire hydrants, stray cats and sewer grates, a disheveled, cigar-chomping businessman juggles three flaming orbs, which form roughly the same pattern as those on the cover. And in the pre-Photoshop era, creating that detailed scene was an artistic challenge - full of tactile maneuvering and imaginative workarounds. He constructed the backdrop as a five-foot-wide miniature set, photographing it in the studio using "mini-mole lights," similar to theater lighting. "That was a fun shoot," Syme recalls. "Building and painting that set was about a two-week process. We wanted the streets wet, and we quickly found out that, because we had made the asphalt out of heavy grit sandpaper - glued and taped to a Foamcore substrate, all of which was very porous and absorbent - the moment you started spraying it with water, it started curling up. We had to clamp the streets down. We reverted to mineral spirits, which stayed wet-looking for about 15 seconds under the hot light, so you had to keep spraying down the set to keep it looking recently rained-on." ...
YardBarker.com posted their list of the 25 best album openers this past week and Rush's Tom Sawyer off of Moving Pictures was included:
Hardcore, old-school Rush fans probably won't want to admit that this is the best lead-off song of any album in the band's legendary catalog. Still, "Tom Sawyer" is a perfect way to draw listeners into the Moving Pictures experience. The space-age sound of Geddy Lee's keyboard opening helped make it one of the band's most popular songs and guaranteed to be heard on classic rock radio (if there's still such a thing) on a daily basis.
Halifax-based freelance writer Dann Alexander recently posted an article to his blog singing the praises of Geddy Lee's recently re-released solo album My Favorite Headache (thanks RushFanForever). The album celebrated the 20th anniversary of its November 14, 2000 release last month.
The Chesterfield is a new video interview series produced by FRIENDS of Canadian Broadcasting where hosts Ben Rayner and iskwē talk with other Canadians about Canadian culture. In a recent episode of the series, Chris Murphy of Sloan talks to Ben Rayner about Rush's 1981 double live album Exit, Stage Left, and how the Canadian rock legends have influenced his music career. You can watch the episode on YouTube here.
Prog magazine recently ran an online poll to determine the best prog-rock Christmas song, and Alex Lifeson's rendition of Little Drummer Boy from the guitar-themed 1997 compilation album Merry Axemas ended up making the list at #6 (thanks RushFanForever):
In 1997 a guitar Christmas album by the name of A Merry Axe-Mas appeared on the shelves, featuring such six-string heroes as Steve Vai, Jeff Beck, Steve Morse, Brian Setzer, Joe Satriani and Rush guitarist Alex Lifeson, who weighed in with this understated take on The Little Drummer Boy.
Yesterday some previously-unseen 8mm video footage of a January, 1977 Rush show in Columbus surfaced online. The 2.5-minute video includes short clips of Bastille Day, Anthem, Lakeside Park, 2112, Drum Solo, Fly By Night, In The Mood, and What You're Doing. You can check it out below or on YouTube (thanks Analog Kid Audio Video):
That's all for this week. Happy Holidays everyone!!!!