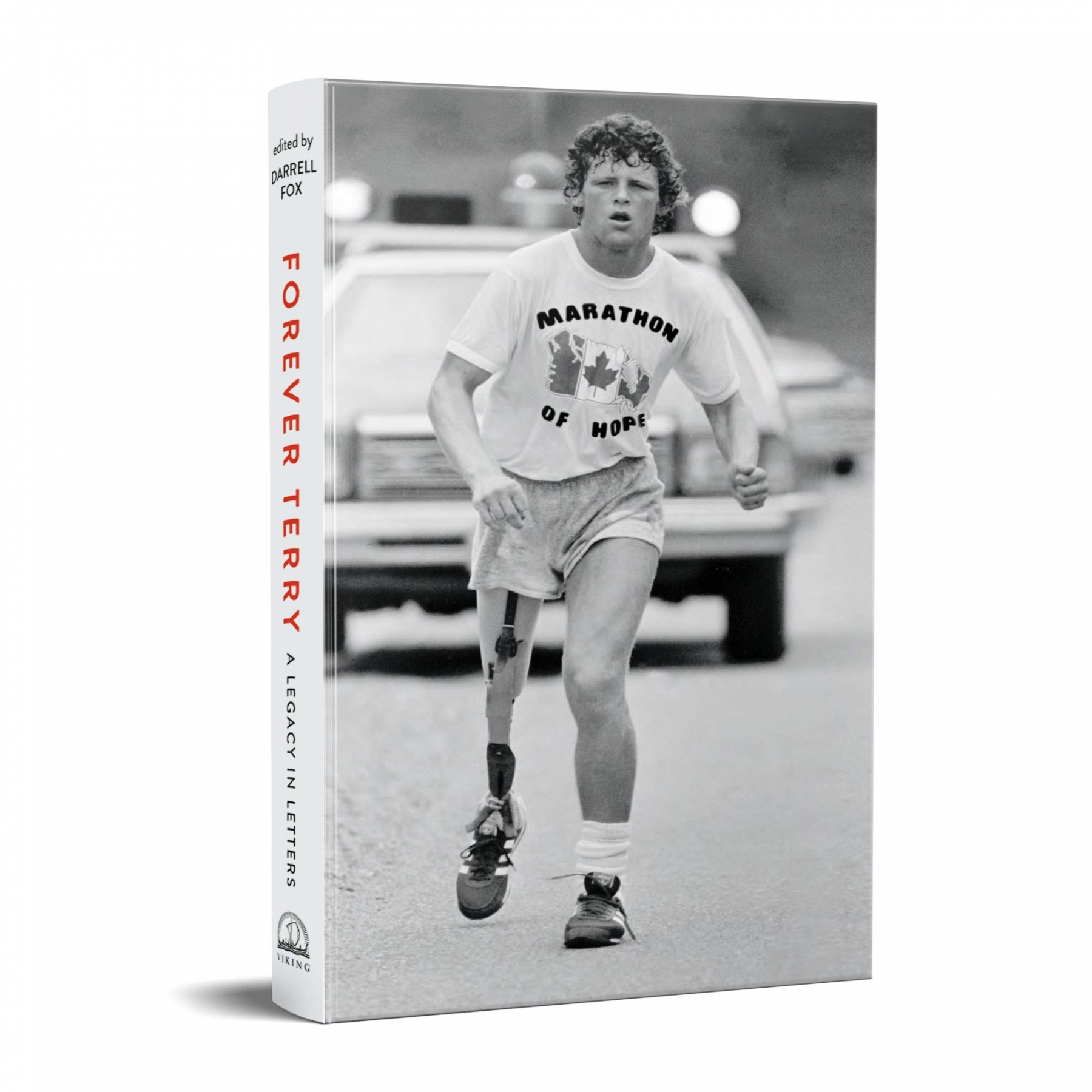 The new book Forever Terry: A Legacy in Letters released earlier this week and includes an epilogue written by Rush's Geddy Lee. The book celebrates the the legacy of Terry Fox and the 40th anniversary of his Marathon of Hope. The book includes 40 letters from 40 celebrated Canadians paying tribute to Terry's legacy. Terry was a Canadian athlete, humanitarian, and cancer research activist who, in 1980, with one leg having been amputated due to cancer, embarked on an east to west cross-Canada run to raise money and awareness for cancer research. Inspired by his efforts, Rush presented Terry with a Permanent Waves gold album as seen here. Rush's Limelight was also featured on the soundtrack of the 2005 TV movie Terry, which told the story of Terry's run. Here is an excerpt from Geddy Lee's epilogue:
... [Neil, Alex and I] all felt that Terry's dedication was something special-and his monumental run continues to inspire today. Hearing my five-year-old grandson tell me about how he just ran in the annual Terry Fox Run at his school made me stop to realize how the legend of Terry Fox just keeps on growing, and we are witness to yet another generation being inspired by this real-life hero. To me, this speaks volumes about our country's values and Terry's legacy.

Of course, the recent passing of my friend and bandmate, Neil Peart, was a very painful reminder of how important funding is for all types of cancer research. Our loss is the world's loss, and we are but one family out of so many that have had to go through this kind of ordeal. The need to fight this disease continues, and the name Terry Fox continues to inspire. I'm heartened by the fact that forty years after the Marathon of Hope, we are all still running for Terry. May we never stop.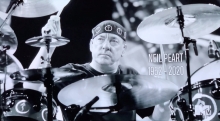 The MTV Video Music Awards took place this past week and Rush's Neil Peart was recognized during the event's In Memoriam segment as seen in this screenshot (thanks Luis).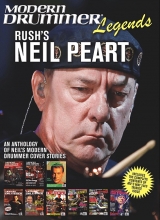 Speaking of Neil, Modern Drummer magazine will be releasing an anthology containing all nine of Neil Peart's Modern Drummer cover features, including the complete contents of the May, 2020 tribute issue. The anthology is titled Modern Drummer Legends Vol. 1 - Neil Peart and is slated for release next month on October 1st. It is currently available for pre-order via the Modern Drummer website and also via Amazon for $19.95 at this location.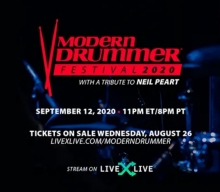 Speaking of Modern Drummer, last month the magazine announced details regarding their 20th annual Modern Drummer Festival. The virtual, livestreamed, pay-per-view event will pay tribute to the late Neil Peart and be produced by LiveXLive to air on what would have been Neil Peart's 68th birthday later this month on September 12th. Tickets for the event are now onsale with packages starting at $14.99. VIP and Special-Offer Bundles will include merchandise, tickets, and subscriptions to LiveXLive and Modern Drummer. You can get all the details and find out how to get tickets via the press release.
Speaking of Neil Peart's birthday, RUSHfest Scotland is sponsoring the release of an album of Rush songs dedicated to Neil Peart, played by Rush tribute bands and musicians from around the world. The album is titled TRIBUTES - SONGS FOR NEIL VOL.1 and will release on Neil's birthday September 12th. The following bands and musicians are included on the album; 3 Snow Dogs (Brazil), Clockwork Angels (Scotland), Fleesh (Brazil), Jacob Moon (Canada), La Villa Strangiato (Italy), Lotus land (USA), Moving Pictures (Scotland), New World Men (Canada), The Rush tribute Project (USA), The Rushians (Netherlands) and Bravado (England). All profits from the album will be split equally between two charities - Glioblastoma Foundation Neil Peart Research Award in the USA and Cancer Support Scotland (registered charity SC012867). You can all the details and order your copy via the crowdfunding page at this location.
Portland-based singer-songwriter Maiah Wynne was recently interviewed for the Fran Snyder podcast and talks about her collaborations with Rush's Alex Lifeson at around the 12:45 mark (thanks RushFanForever). Lifeson played along with the Portland Cello Project on Wynn's 2019 release Fearless Girl, and Wynn sang vocals on a 2019 collaboration between multi-instrumentalist Marco Minnemann and Alex Lifeson titled Lover's Calling. In the interview, Wynn discusses how she met Lifeson via Andy Curran, who she had won a mentorship with via a contest. From her other comments in the interview, it sounds like she's continuing to work with Lifeson on some future projects including a track for an upcoming Triumph tribute album.
Neil Peart's niece Hannah (aka Ramona Vogue) is one half of the musical duo The Savage Patch Kidds. They just released their debut EP 1991 which includes a touching song in tribute to her Uncle Neil titled Radio Silence. The video for the song includes a number of video snippets and photos of Hannah with Uncle Neil which you can watch here.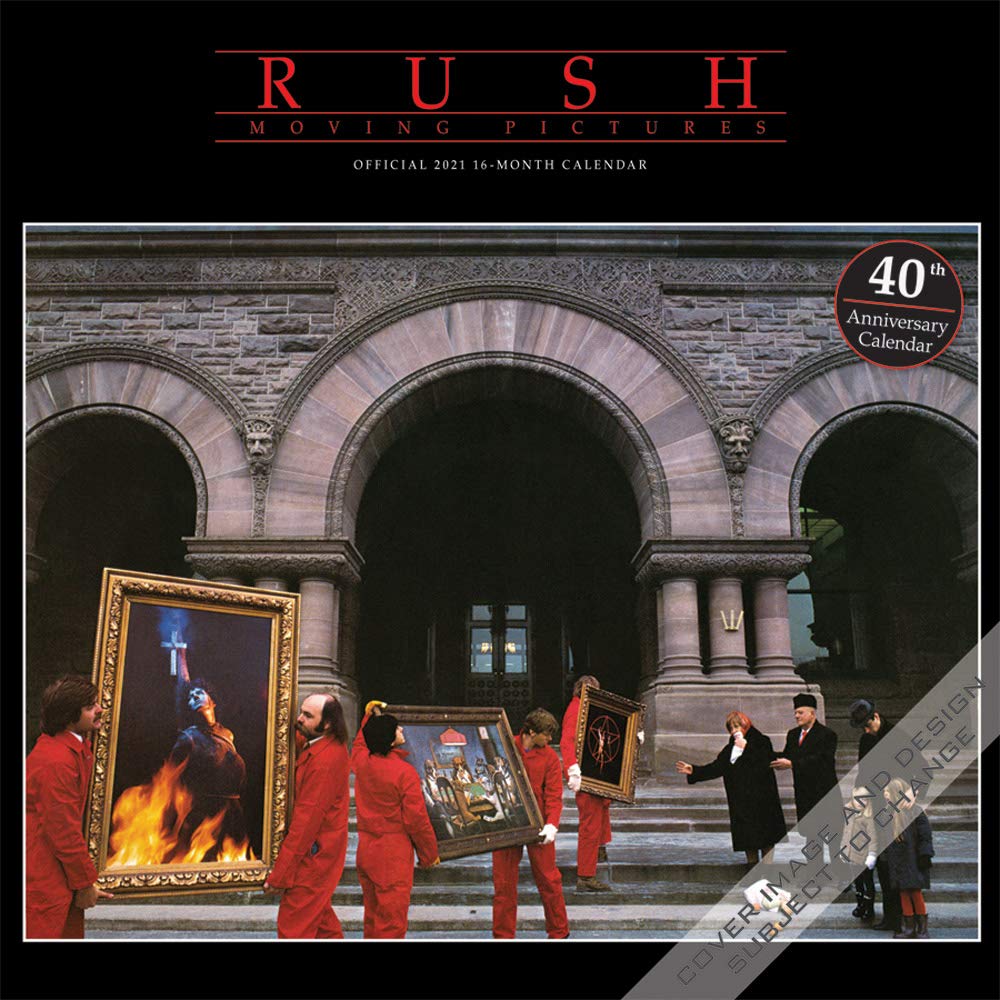 BrownTrout Publishers has released their official 2021 Rush wall calendar which celebrates the upcoming 40th anniversary of the February, 1981 release of Rush's Moving Pictures album. The calendar includes images from the band's Moving Pictures era as seen here. It was officially released on August 1st and can now be ordered via Amazon and other online retailers.
Author/journalist greg Prato has released a new book on Jimi Hendrix on the 50th anniversary of his death titled Avatar Of The Electric Guitar: The Genius Of Jimi Hendrix. The book contains interviews with renowned guitarists including Kirk Hammett, Steve Vai, John Petrucci, Kim Thayil, and Rush's Alex Lifeson discussing what made Jimi so special, and ultimately, a legend.
Reader Steve K let me know of a brief Rush t-shirt sighting in the video for former KISS guitarist Ace Frehley's cover of Deep Purple's Space Truckin', which released earlier this summer. The t-shirt can be spotted at around the 26-second mark in this YouTube video.
Reader Mike R let me know about a recent court case where the litigant cited Rush's Freewill in an opposition memo. From Law360:
A Northrop Grumman pension plan participant on Tuesday referenced "Finnegans Wake," "Macbeth" and the rock band Rush in asking a California federal judge to deny the defense contractor and an associated pension plan a win in a suit alleging violations of the Employee Retirement Income Security Act. ...
Classic Rock magazine posted their list of the 20 best rock albums of 1977 this past week and Rush's A Farewell to Kings made the cut (thanks RushFanForever):
A Farewell To Kings gave Rush one of the biggest hits of their career in the shape of Closer To The Heart - a song that is one of only a scant handful of Rush tracks which clock in below the three-minute mark. But such brevity is not indicative of the album as a whole with the heavily synth-led Xanadu and closer Cygnus X-1 (which also serves as a conceptual prelude to 1978's Hemispheres album) taking centre stage.
Geddy Lee gets a brief mentions in this Reverb article posted this past week on the history of the headless bass:
... It was a pivotal moment for the now infamous headless bass-the Steinberger L2 model, specifically, in this case-having breached the mainstream with an endorsement from one of the biggest rock stars of the moment. Sting, known mostly at the time for playing fretless Ibanez models like the MC900, had traded in his main axes for something entirely uncanny-a bass without a headstock, shaped to resemble a small boat oar. A year or so later, Rush's Geddy Lee had begun phasing out his iconic Rickenbacker 4001 and '72 Fender Jazz Bass for a Steinberger L2. By 1984's Grace Under Pressure, the two basses had been entirely replaced in favor of the L2. ...
Pro Athlete Inc. has produced a series of short videos for the Negro Leagues Baseball Museum in Kansas City titled Storied. Each of the 22 videos is narrated by museum president Bob Kendrick, and are being released weekly on YouTube, Spotify and on Pro Athlete's website. The fifth episode of Storied was released this past week and tells the story of Geddy Lee's Negro League baseball collection which he donated to the museum back in 2008. You can watch the video story below or at this location (thanks Eric at Power Windows).
September is a busy month for Rush album anniversaries. Sometime in September of 1975 Rush's Caress of Steel was released, and yesterday was the 29th anniversary of the release of 1991's Roll the Bones. Three other Rush releases will celebrate anniversaries in the upcoming week as well; Hold Your Fire (September 8, 1987), Signals (September 9, 1982) and Test for Echo (September 10, 1996). Later this month on September 29th, the band's first live release All the World's a Stage celebrates its 44th anniversary. Have a great Labor Day weekend everybody!