UPDATE - 9/29@12:31PM: The John Petrucci interview has now been posted online.
UPDATE - 8/6@9:41AM: Note that this does seem to just be recycled material from Wilding's previous Classic Rock magazine feature, although the Petrucci piece looks to be new (thanks Joe P and RushFanForever). Both publications are owned by the same parent company (Future Plc), so it's not uncommon for them to share content.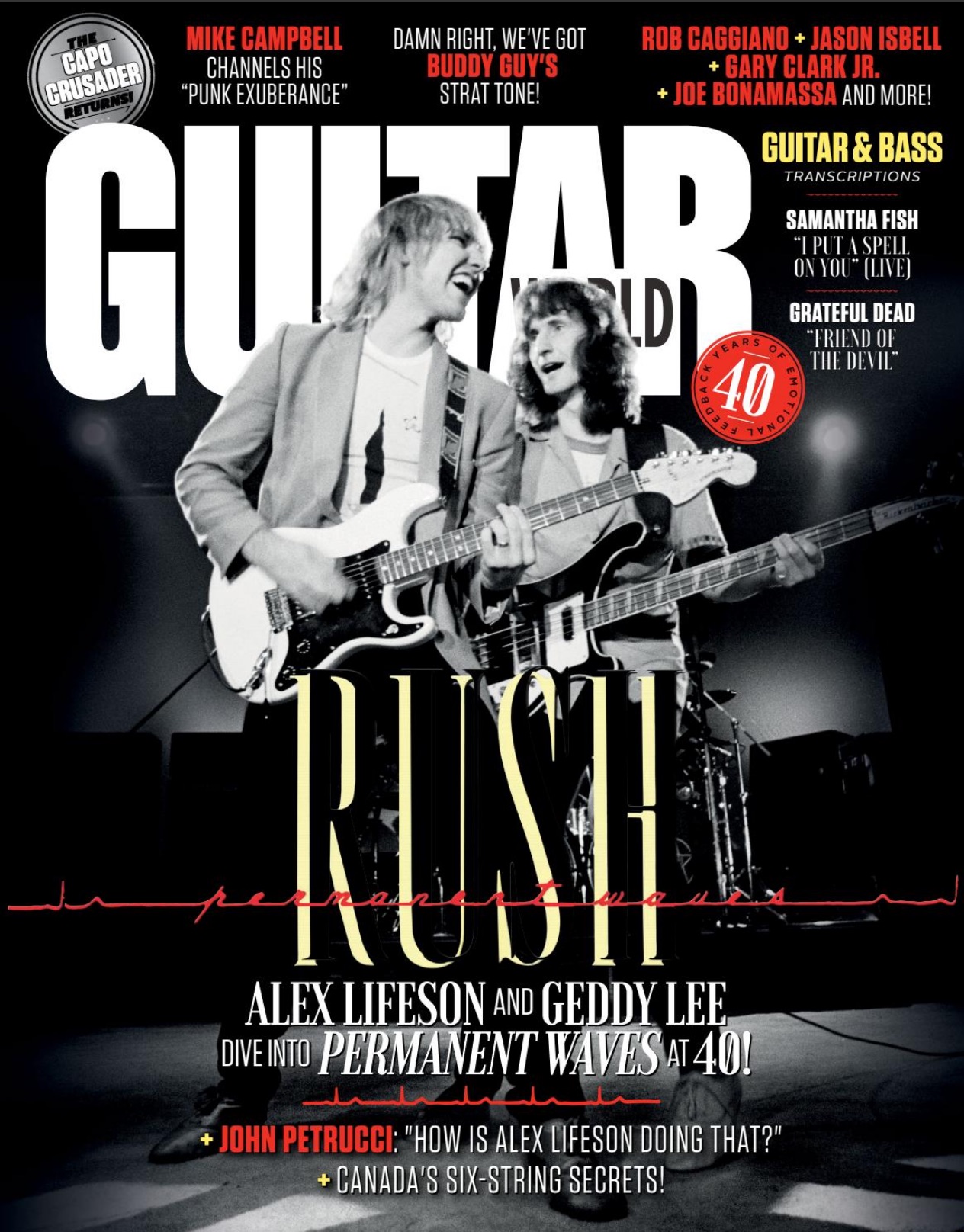 The upcoming October, 2020 edition (issue #530) of Guitar World magazine includes a cover feature celebrating the 40th anniversary of Rush's Permanent Waves album written by Philip Wilding, who also wrote a Permanent Waves cover feature for Classic Rock magazine earlier this year. It's not clear whether the Guitar World feature includes any new interview segments, or if it's just recycled material from that earlier feature. Guitar World has posted a 21-page sampler of the magazine which includes the first 2 pages of the cover feature as seen here. The issue also includes an interview with Dream Theater guitarist and mega Rush fan John Petrucci where he talks about Rush and the Permanent Waves album in particular. Thanks to RushFanForever for the heads up.