UPDATE - 7/17@9:18AM: At around the 8:20 mark of the interview, Alex mentions having worked with musician Stephen Bennett on some music recently. A couple of weeks ago, Bennett put up a Facebook post with some details about what he's been working on, including Alex Lifeson's involvement (thanks RushFanForever):
... Songs just started flowing early this year. Obviously the melody to Sing A Song Of Mike Pence already existed (as Sing A Song Of Six Pence). And I had a co-lyricist on The Lyin' King but other than that, I wrote all the songs that have been posted so far, as well as the ones yet to be posted (with one exception where again I utilized a preexisting melody called Sarasponda). I played guitars and bass on everything. Where you hear banjo, that's me. Speaking of which, I love the rhythm section on The Lyin' King -- banjo, bass and drums -- what a cool mix! I sang 3 of the songs thus far and harmonies on a 4th. My friend Alex Lifeson (yes that Alex Lifeson, from Rush) played the very cool solo on A Very Stable Genius, as well as that stuff in the background of that same song that sounds like he's conjuring up a hurricane. He also added some beautiful parts to The Lyin' King. You're in luck: Alex will be back again with some more great guitar playing on the next song to be posted, later this week, called The Lafayette Square Blues. A very excellent drummer named Mark Kelso played on the songs where you hear drums and has done so again for The LS Blues. Rather than name here the other individuals who have helped me with this project in various ways, I'll let them identify themselves as and when they wish. ...
All the tracks mentioned are now available for listening on Bennett's YouTube channel - Karma Covfefe (A Very Stable Genius, Lafayette Square Blues, The Lyin' King).
----- snip -----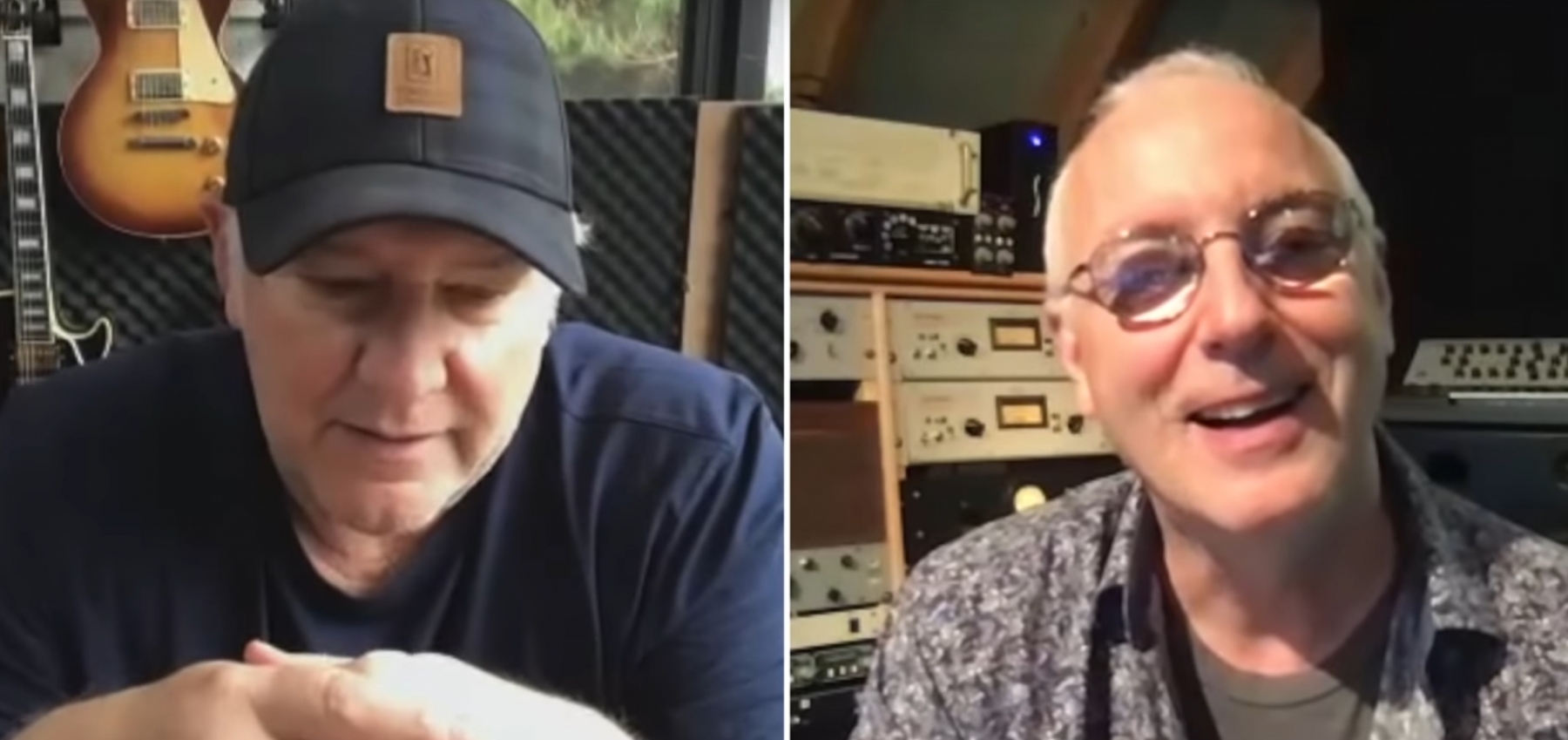 Thousands of PRS Guitars fans had planned to descend on the PRS factory headquarters in Annapolis back in early May for their tenth annual Experience PRS event, but due to the COVID-19 pandemic, the event was forced into the virtual realm. As part of the event, founder Paul Reed Smith introduced a new video series on his YouTube channel called Long Distance: Paul Calls...? where he has video chats with a number of guitarists including Mark Tremonti, Steve Vai, Warren Haynes, Neal Schon, Al DiMeola, Orianthi and Alex Lifeson. He posted a small excerpt of his Lifeson interview after the event with the promise that he'd post the entire thing at a later date - which is exactly what he did earlier today. You can now watch the complete, 14-minute interview online below or on YouTube at this location (thanks Mark R). From the YouTube description:
In this episode of Long Distance, Paul calls an old friend: Alex Lifeson. Paul asks Alex to recall RUSH's very first live gig, they talk about their hobbies outside of music, and they address RUSH's infamous Guitar World interview where the band was asked what 'P.R.S.' stood for. All this and more in this episode of Long Distance by PRS Guitars!