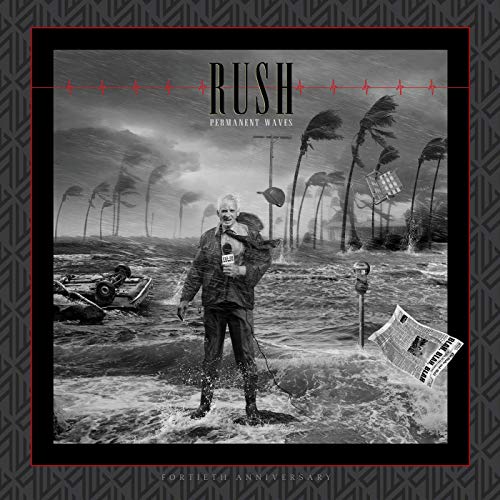 Yesterday Rush finally made the upcoming May 29th release of the Permanent Waves 40th anniversary box set official, and posted announcements to Rush.com and their official social media channels. The Rush Backstage Club also now has a number of merchandise bundles and special offers available for purchase here. The release first appeared in listings for Amazon and other online retailers back in February, but there had been no official acknowledgement from the band until yesterday. Here are all the details from Rush.com:
The Super Deluxe Edition includes two CDs and three high-quality 180-gram black vinyl LPs. The set encompasses the Abbey Road Mastering Studios 2015 remastered edition of the album for the first time on CD, along with previously unreleased and newly restored bonus content newly mixed from the original analog live multi-tracks by the band's original producer, Terry Brown. The unreleased bonus live tracks come from three stops on the Permanent Waves World Tour 1980: (1) Manchester Apollo in Manchester, England; (2) Hammersmith Odeon in London, England; and (3) Kiel Auditorium in St. Louis, Missouri.

The Super Deluxe Edition of Permanent Waves-40th Anniversary will also include several exclusive items, including a 40-page hardcover book with unreleased photos, reimagined artwork by original album designer Hugh Syme, and an extensive & exclusive 12,000-word essay; a replica of the Permanent Waves 1980 official tour program; The Words & Pictures Volume II, a replica of the band's rare 1980 UK-only tour program; a 24×36-inch two-sided wall poster of the original album cover model photo shoot and photos of the band recording at Le Studio; three replica bandmember 1980 tour backstage laminates; three Neil Peart-handwritten lyric sheets for "The Spirit Of Radio," "Entre Nous," and "Natural Science"; and a 20-page 5×7-inch notepad emblazoned with Le Studio letterhead.

The second configuration of Permanent Waves-40th Anniversary will be released in a two-CD Deluxe Edition digipak that includes the remastered original album and the live bonus tracks, plus a 20-page booklet with unreleased photos and reimagined artwork by Syme.

The third Permanent Waves configuration will be offered as an audiophile black vinyl 180-gram three-LP Deluxe Edition featuring the original album on LP1 and all 12 bonus live tracks on LPs 2 & 3, all housed in a slipcase, along with a 20-page booklet with unreleased photos and Syme's new artwork. Jacket 1 features Syme's original 1980 album artwork in a single-pocket jacket, while Jacket 2 contains the Permanent Waves 1980 Tour bonus content in gatefold form.

The fourth configuration, the Deluxe Digital Edition featuring the original album and all 12 bonus live performances.

CD2 in the Super Deluxe Edition and the Deluxe Edition will feature 11 of the 12 live bonus tracks due to CD run time constraints. "A Passage To Bangkok (Live in Manchester)" was previously available on the 2112 - Deluxe Edition in 2012 so will not be featured on CD2 for both of these configurations. ...
You can pre-order the set via Amazon here: Super Deluxe Edition, 2CD and 3LP.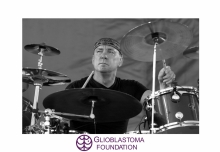 The Glioblastoma Foundation has announced a new research initiative entitled The Neil Peart Research Award and have kicked off a 2112 Tribute Fundraiser in memory of Neil Peart to benefit the Award. From the Glioblastoma website:
... The award will provide Neurosurgery residents at leading medical institutions around the country with funding to conduct new, cutting-edge glioblastoma research. ... The Glioblastoma Foundation is proud to celebrate Neil's life and legacy with this limited-edition 5" x 7" portrait entitled "The Professor." Fans donating $21.12 toward the newly established Neil Peart Research Award will receive the limited-edition print of Neil to commemorate his life and the impact his music had on so many. All proceeds from the Neil Peart Tribute will be used to support the newly announced Neil Peart Research Award for Glioblastoma. ...
To make your donation and receive a print, visit the Glioblastoma website.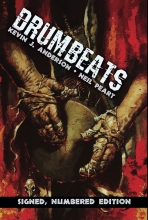 WordFire Press is currently offering a limited-edition, illustrated version of Kevin J. Anderson and Neil Peart's 1994 short story collaboration Drumbeats. Each of the 800 limited-edition copies is signed and numbered by author Kevin J. Anderson and artist Steve Otis. From the book description:
A chilling tale of African drums and human souls from #1 international bestselling author Kevin J. Anderson and legendary Rush lyricist and drummer Neil Peart

Early in their three decades of correspondence, Neil Peart sent Kevin J. Anderson extensive descriptions and travelogues of his adventures bicycling solo across Africa. Peart painted a vivid and unsettling landscape as memorable as the lyrics to his songs.

Anderson, award-winning and bestselling fantasy and science fiction author, used those descriptions as the backdrop for plotting an intense, atmospheric dark fantasy story that followed Peart's experiences, though with a much more ominous twist. The two used their respective strengths to weave a memorable tale that will linger long after the last page.

This special illustrated edition includes Anderson's new introduction, written after Peart's death on January 7, 2020, as well as the original Afterword Peart wrote for the story ...
The books are expected to be shipped by the end of April and you can secure your copy at this location. A standard commercial edition will be released in September.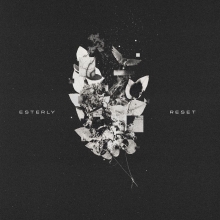 Musician Esterly recently released a 5-song EP called Reset which is now available for purchase and streaming. One of the tracks on the EP is a cover of Rush's Working Man (thanks Joe P).
Newfoundland sculptor Morgan Macdonald is paying tribute to the late Neil Peart by creating a sculpture of the drum legend. He was recently profiled in the Port Dalhousie Reporter and asked why he was creating the sculpture (thanks RushFanForever):
My brother has been a lifelong fan of Rush ever since I can remember. He heard about a news story regarding a dedicated group of fans hoping to honour Neil with a bronze statue at Lakeside Park. ... I guess it was kind of a natural response being a sculptor and knowing the influence that the band's music has had on all of us. I don't think you realize these things until you are a bit older where you can be in a place to reflect back about growing up with their music. It has permeated who I have become creatively as an artist. They were always "THE BAND" and in our minds the pinnacle of musical and artistic excellence. I guess you take for granted that the creative geniuses behind the music will always be with us and it hurts to see our heroes getting older and disappearing. I am a sculptor, so it was a natural reaction in responding to the reality that without Neil Peart we have been deprived of one of the greatest masters of our time.
ThyBlackMan.com posted a beginner's guide to hard rock and metal this past week, where they list off 7 albums to get their readers started on the rock/metal genre. One of the albums they suggest is Rush's Moving Pictures:
Rush is a band you've heard once. I'm 95-percent certain of it for one reason. The opener "Tom Sawyer" have the Canadian prog rock band a major hit in the U.S. That song pops up when you least expect it on TV shows and in ads. The funny thing is that it's not even the best song on Moving Pictures. It's simply the band's most commercially successful tune. With strong roots in hard rock, Rush plays a kind of progressive rock and metal that doesn't turn you off. The vocals might but Rush is a ridiculously tight band. They make complex songs but it's easy to digest prog. Great for people who want to dive into prog rock but don't want to take King Crimson, Pink Floyd, Queensryche, or Hawkwind full on.

Standout Tracks: YYZ (instrumental), Limelight, Witch Hunt (Part III of Fear)
AL.com posted their list of 25 must-hear live albums from the last 25 years yesterday and Rush's 2008 live album Snakes & Arrows Live made the cut.
Since back in January, ThatHashtagShow.com has been posting a series of articles where they cover Rush and their storied career, reviewing each of their many studio albums. They've published 10 articles so far, each covering 1 or 2 of Rush's albums, with the latest installment moving into the 2Ks and covering Vapor Trails and Snakes & Arrows. They've also covered Rush and Fly by Night, Caress of Steel, 2112, A Farewell to Kings and Hemispheres, Permanent Waves and Moving Pictures, Signals and Grace Under Pressure, Power Windows and Hold Your Fire, Presto and Roll the Bones, and Counterparts and Test for Echo.
Louder.com posted their list of the best music documentaries on Netflix US right now and Rush: Beyond The Lighted Stage made the cut (thanks RushFanForever):
Celebrating the Canadian trio's unlikely journey from misfits to a global phenomenon. At a succinct 107 minutes Beyond The Lighted Stage belies the band's own mammoth creations, cramming in a full history as well as plenty of live footage and famous fans declaring their adulation of all things Rush. A beautifully-handled documentary made all the more powerful in the wake of Neil Peart's death.
Here's the Permanent Waves 40th anniversary set unboxing video:
Many readers pointed out that the Dow Jones Industrial Average gained 2,112 points this past Tuesday which was the biggest point gain ever. Perhaps that's a good omen? Stay healthy everyone and have a good weekend. Stay home and listen to Rush!