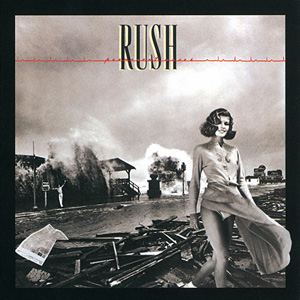 According to this listing on Finnish music retailer 8raita's website, Rush's expected 40th anniversary Permanent Waves box set will be getting released next month on March 27th, a bit sooner than expected (a holiday season release had been expected). There's very little information available at this point, but it looks like it will be a 3-LP/2-CD set, much like 2018's Hemispheres 40th anniversary box set release. However, there's no Blu-ray Audio disc listed (currently at least) which could be due to the fact that the multi-track master tapes aren't available - at least according to Alex Lifeson as he explained in this 2012 interview:
... The master tapes for Permanent Waves, I just don`t think we have the masters for that record. That is typical of those days. Your recordings would stay at the studio where you last worked. You`d get home and the master tapes would go to be mastered and then the record was released and they would keep your masters as it was safer that way. When we did Permanent Waves, Trident kept the masters but they went bankrupt and everything disappeared so we don`t have the multi-track masters for that one. ...
Ole's Andy Curran first mentioned the planned 2020 release of a Permanent Waves 40th anniversary box set in an interview from late 2018. The release was confirmed during a pre-show advertisement at last year's Rush: Cinema Strangiato event. More information as we learn it. Thanks to John at Cygnus-X1.net for the heads up.