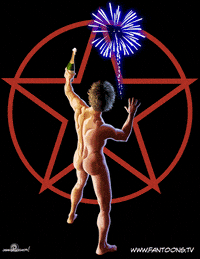 I hope everyone had a safe and happy New Year celebration earlier this week and are enjoying 2020 so far. Unfortunately for us Rush fans, we don't have much to look forward to this year except the Permanent Waves 40th anniversary box set, which should get released for Christmas. Beyond that, it's anybody's guess. About the most we can hope for is that Geddy Lee and Alex Lifeson (or just one or the other) decide to dust off their instruments and record some new music, although there's certainly no guarantee of that. Neil Peart will likely remain MIA in 2020, as he has been for the last few years - although it's always possible he'll release a new book at some point. Speaking of books, one of the most popular Rush books of the past year (or past decade) was Skip Daly and Eric Hansen's new book Rush: Wandering the Face of the Earth: The Official Touring History which officially released back on October 29th, and is currently available to purchase via Amazon and other retailers. The authors were recently interviewed for Rock FM 101's Beyond the Mic with Sean Dillon to discuss the book, and you can listen to the interview below or on SoundCloud at this location (thanks RushFanForever). As is apparent from the book's title, Rush: Wandering the Face of the Earth chronicles Rush's entire decades-spanning touring history, including setlists, opening acts, new imagery and every noteworthy moment meticulously researched and vetted by the band themselves. The book also includes a foreword by Primus front-man Les Claypool, an afterword by Police drummer Stewart Copeland and an introduction by Rush lighting director Howard Ungerleider. Several preview pages and scans can be seen in this post and also here. John over at Cygnus-X1.net has also posted a preview including Claypool's foreword along with some more photos from the book which you can check out at this location.
Earlier last month, Rush album artist Hugh Syme appeared at Renditions Fine Art, Framing, & Photography in Indianapolis for an encore appearance at his new art exhibit titled The Artwork of Hugh Syme, which he had opened in early November. The exhibit features 12 Rush images and more than 20 non-Rush pieces, and will be on display through February 21st. Syme mingled with fans and signed copies of his Art of Rush book as described in this article from CBS 4 in Indianapolis. Syme conducted a few interviews in the lead-up to the signing appearance, including this one for Sonic Perspectives which was posted online last week (thanks RushFanForever). In coordination with the exhibit, Rush has also opened up an online Art of Rush Gallery store where fans can purchase beautiful framed fine art prints featuring Syme's Rush album art. You can check out all the framed prints and make a purchase at artofrush.shop.musictoday.comstore.
The Utah Daily Herald recently posted a list of some of the best concerts that came to the Salt Lake City area over the past decade, one of which was Rush's July 13, 2015 show at the Maverick Center:
Rush is a true musician's band, with all three members among the top of their class when it comes to their individual instruments. The band visited the Wasatch Front a bevy of times since the turn of the century, but this "R40" show was special among them for several reasons, not the least of which is that it appears that it was indeed a true farewell tour. Another notable set feature was the band deploying a true reverse psychology, opening the show with material from its current album and then working backwards all the way to its initial single, "Working Man," which was the final encore song. Not only that, but the stage design followed suit, beginning with the most elaborate stage effects then gradually removing amps and other equipment until the band was performing with a single stack of amps and a pair of nightstands at each side of the stage. It was truly a fitting farewell to kings.
As 2019 came to a close, we sadly lost another significant member of the Rush extended family. Neil Peart's first drum teacher Don George passed away earlier this week after a battle with cancer according to this Facebook post from his daughter. Neil spoke about Don in a news update at NeilPeart.net back in 2012:
... In 1965, at the age of thirteen, I started drum lessons with Don at the Peninsula Conservatory of Music in St. Catharines, Ontario. When he stopped teaching there a year or so later, I didn't see him again until the day of that first show in Toronto, on October 14, 2012.

In recent years Don and I had been in touch by mail and email, and he sent me videos of his current teaching ideas and methods. I was pleased to see that he was obviously still a gifted and dedicated teacher. For his part, when talking about this long-ago student, Don was once quoted, "Neil didn't have another teacher for thirty years, so I must have done something right."

And he did - Don gave me a strong enough direction toward what I needed to know that I could follow it through those decades. Most of all, he gave me the encouragement that I could be a drummer, if I worked at it. Essentially, Don kept me climbing that mountain for three decades, until I needed Freddie Gruber and Peter Erskine to guide me to higher elevations. ...
Back in 2013, Don was interviewed for Drum Talk TV and discusses some of his collection of materials dating back to 1923, as well as demonstrates and talks about his magic formula for teaching drums to all ages. He also talks a little about his most famous student - Neil Peart. The interview was filmed with an in-studio audience and it can be viewed below or on YouTube at this location. RIP Don.
That's all for this week. Happy New Year (and new decade) everyone!