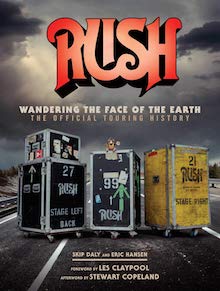 A new book from publisher Insight Editions chronicling Rush's entire decades-spanning touring history is slated for release this coming October. The book is appropriately titled Rush: Wandering the Face of the Earth: The Official Touring History and is authored by Skip Daly and Eric Hansen (of the Power Windows website). The publisher has graciously provided rushisaband.com with some exclusive new images from the book, including a fan-provided pic of the band in a limo, a photo from Geddy's personal archive of him onstage with his modified teardrop P-bass during an encore, a photo taken by Geddy of two awestruck fans in front of the Hammersmith Odeon marquee, and several late '70s-era live shots.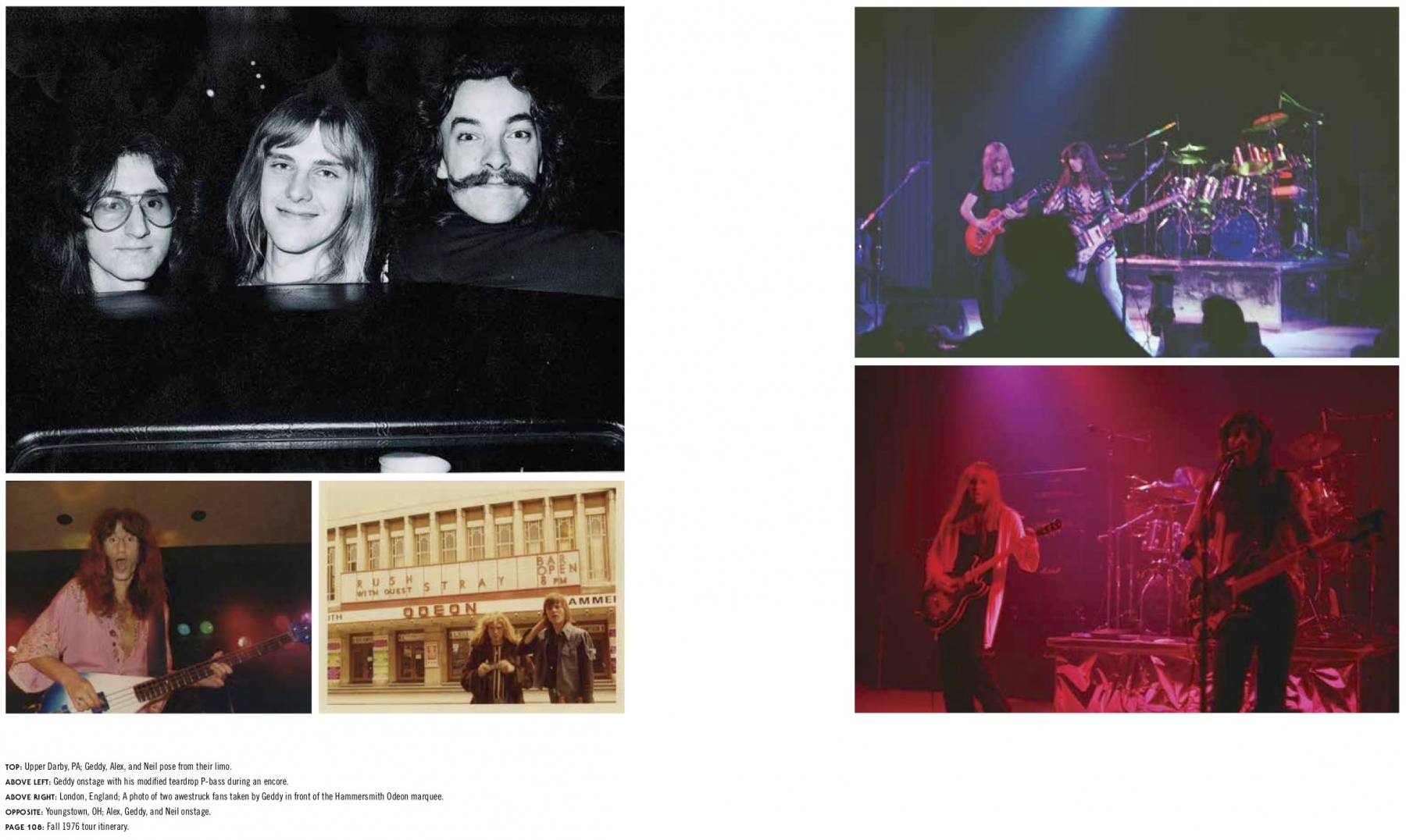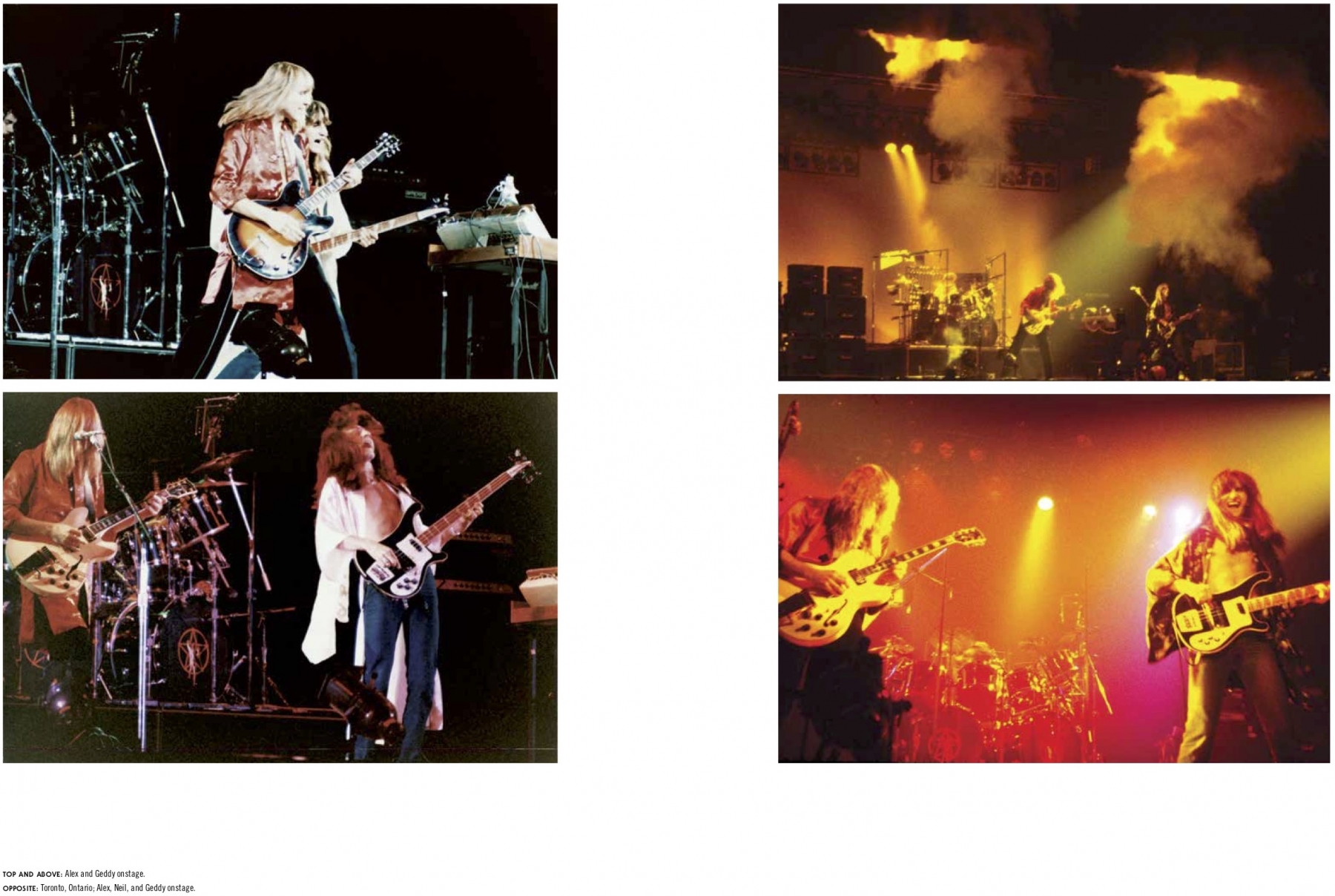 The book also includes a foreword by Primus front-man Les Claypool, an afterword by Police drummer Stewart Copeland and an introduction by Rush lighting director Howard Ungerleider. From the Amazon description:
Alex Lifeson, Geddy Lee, and Neil Peart performed together for the first time to an audience of 11,000 people in 1974. Forty years later, their last tour sold over 442,000 tickets. This is the story of everything in between. This is the story of Rush. Fondly known as the Holy Triumvirate, Rush is one of the top bands to shine through rock-and-roll history. Wandering the Face of the Earth covers Rush's storied touring career, from their humble beginnings as a Toronto-area bar band playing middle school gymnasiums to their rise as one of the world's most sought-after live acts, selling out massive arenas around the globe. This book includes every setlist, every opening act, and every noteworthy moment meticulously researched and vetted by the band themselves. Along with spectacular, never-before-seen imagery, this is THE must-have tour compendium for Rush fans.
A couple of weeks ago, John over at Cygnus-X1.net posted Claypool's foreword along with some more exclusive photos from the book which you can check out at this location. Author Skip Daly has also been posting some teaser photos and book excerpts to his Facebook page, including this post about early Rush friend/driver Doc Cooper from earlier today:
The book is expected to release on or around October 29th and you can pre-order it on Amazon at this location.
Related Posts:
[Preview excerpt and photos from upcoming book Rush: Wandering the Face of the Earth: The Official Touring History]
[New book Rush: Wandering the Face of the Earth: The Official Touring History coming in October]