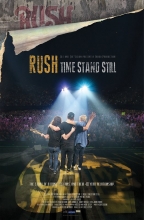 The Gala Honouring Excellence in Non-Fiction Programming as part of the 2018 Canadian Screen Awards' week-long celebration took place earlier this week, and Rush's Time Stand Still documentary was named the winner in the Best Biography or Arts Documentary Program or Series category. Fadoo Productions' Allan Weinrib, Dale Heslip and Corey Russell were on hand to accept the Award along with Pegi Cecconi (former VP at SRO/Anthem, currently PC at SRO) as seen in these photos. The film originally debuted in theaters back in late 2016, but was eligible for the award due to its 2017 release on HBO Canada. Congratulations!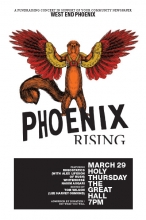 Dave Bidini's West End Phoenix monthly community newspaper for Toronto's West End launched last October and Rush's Alex Lifeson contributes a "storytelling comic" titled The Meaning of Lifeson to the publication, which is illustrated by artist Casey McGlynn. The newspaper will be holding a concert fundraiser dubbed Phoenix Rising on Thursday, March 29th at The Great Hall on Queen Street in Toronto, and Alex Lifeson will be one of the participants. The event will be hosted by Tom Wilson (Lee Harvey Osmond) and also participating will be the Rheostatics, Whitehorse, Nasim Asgari and Special Guests. Admission is by donation, but the RSVP list is already full. However, you can get placed on the waiting list by visiting this link. To learn more about the event, and the West End Phoenix, visit the website at westendphoenix.com. They are also selling limited edition copies of the December, 2017 edition of the newspaper signed by Alex Lifeson via the Rush Backstage Club to help raise money for the publication.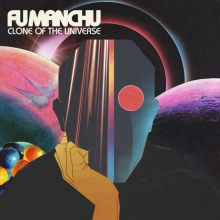 Speaking of Alex Lifeson, SoCal fuzz rockers Fu Manchu released their 12th studio album Clone Of The Universe last month, and Lifeson makes a guest appearance on the album's 18-minute, side-long centerpiece Il Mostro Atomico which you can listen to at this location or via most streaming services. Fu Manchu's Scott Hill was recently interviewed for PureGrainAudio and spoke about how the collaboration came to pass:
... I would never of thought Alex Lifeson would have been on our record, ever, ever. Our manager is friends with his manager and they were talking: 'Hey, what's Alex up to?' 'He's in the studio playing guitar.' Their manager went 'What's FU MANCHU up to?' Our manager is like 'They're getting ready to go in and do a record.' And I think our manager, at some point, was like, 'Would Alex like to play guitar on FU MANCHU's record?' 'Let me check.' He got back and said, 'Yes, send him a demo of the song.' So, we thought it's got to be the 18-minute song on the record, it just has to. We had a rough version of it and sent it to him. He listened to it and said 'Yeah, I like it. Let me know what you want me to do.' We were like 'What?!?' Is this a joke? We couldn't believe it. We're just, like, 'Alex Lifeson is asking us. What the hell?' So, we went into the studio and recorded it in the studio and sent it up to him and he just played guitar all over the place and said, 'Use whatever you want, however much you want, do whatever you want with all that guitar.' It fit perfect in this section where we all kind of drop out. He just made this rhythm guitar, he made it up himself and kept going with it. He did all this cool sci-fi type feedback, even a couple of pick-slides in there. It fits perfect. We were very excited. ... If he ever, anywhere, anytime, if he was to show up at a show and we got word that he was onsite, we would stop what we were doing, give him a guitar, and play the song immediately. Or whatever he wanted to do. If he wanted to play drums, whatever. I don't know. We'll see. Hopefully." ...
After playing a couple of shows in Southern Cal last month to celebrate the album's release, they kicked off their European tour last week and have been regularly ending their set with Il Mostro Atomico. You can watch live video of the performance from their show at The Casbah in San Diego at this location. They'll be coming back to the US for a string of dates in May. For more information visit the Fu Manchu website at fu-manchu.com.
Back in 2016 legendary session drummer Kenny Aronoff released his book Sex, Drums, Rock 'n' Roll!: The Hardest Hitting Man in Show Business via Backbeat Books, which features a foreword by Neil Peart. Aronoff Was recently interviewed for the Musicians On The Record YouTube channel and spoke a bit about the book and working with Neil Peart on the Buddy Rich tribute back in the early '90s. You can listen to the interview on YouTube here (thanks RushFanForever).

Back in 2014 a few diehard Rush fans who were inspired by Rush's many charitable donations over the years, put together the 501(c)3 charitable organization Overtime Angels with the goal of helping individuals in need that might not be able to receive help from large charitable organizations. The organization will be hosting their second annual RushCamp event/fundraiser this coming Labor Day weekend at Independent Lake Camp in the northern tip of the Pocono Mountains near Scranton, PA. The camp will run over Labor Day weekend from Aug 30 to Sep 2, 2018. More details and ticket information coming soon. For more information visit the Overtime Angels website and check them out on Facebook.
28 years ago yesterday, on March 8, 1990, Rush played a show at the Palace in Auburn Hills, Michigan, on the Presto Tour. The show was filmed and much of the footage was eventually released as the Live from the Rabbit Hole bonus feature on the 2016 Rush: Time Stand Still documentary as seen here:
That's all for this week. Have a great weekend everybody, and don't forget to set your clocks ahead!