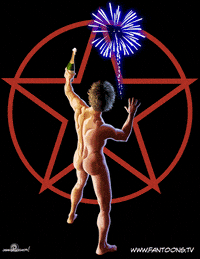 Happy New Year everyone! As I'd mentioned in last week's Friday updates post, it's been a tough couple of years for Rush fans with the band on an extended hiatus with no end in sight, and Neil Peart in full-blown retirement mode. Unfortunately it looks like 2018 will continue that trend, although there will be at least a few things for Rush fans to look forward to. Based on the release of both the 2112 and A Farewell to Kings box sets over the last 2 years, we'll likely also be seeing the release of a Hemispheres 40th anniversary box set of some kind around the Holidays later this year. Alex Lifeson will undoubtedly be involved in a few miscellaneous side projects such as his guest appearance on Fu Manchu's new album due out next month. Geddy Lee will be keeping busy with his new book project, which is slated for release this coming fall. There won't be any new Rush music or tours, but there is hope for the future! It's unlikely Rush will be making any new music together, but Geddy and/or Alex might at some point. From Geddy Lee's The Big Interview with Dan Rather appearance this past October:
No plans for touring right now... at all. ... I'm not sure that Rush as the 3-piece that people know will ever tour again at this point. It's highly unlikely. ... I'm really not in a hurry, and I know there will come a time when I will have to feed the beast - when I have to get down to the studio and write. And I still go down there and put ideas on tape and I know they're not going anywhere. So when the moment is right, and it feels right, and I'm ready to go out and do battle out there then I'll put something together and I'll go do that. ... it's a bit early to say [whether I'll record or tour], but probably a little bit of both. Invariably if I put music together that I'm proud of, I'll want to play it for someone. ...
As mentioned above, Geddy Lee's Big Beautiful Book of Bass is scheduled for release later this year. From the Cooke Agency website:
Rock 'n' Roll Hall of Fame and RUSH bassist Geddy Lee's Geddy Lee's Big Beautiful Book of Bass is a gorgeous, fully illustrated love letter to rock 'n' roll's rumbly bottom end, complete with a guided tour of Lee's extensive vintage bass collection, personal anecdotes, observations and history, from one of the world's most revered and beloved masters of the instrument.

This lavishly illustrated book presents one facet of Lee's own personal journey. The bass guitar has been his passport, his vehicle, his fuel; this book will be his account of a life lived on the stage and a view of the world he's seen on the road.

With contributions from arts journalist Daniel Richler and Lee's trusted bass tech, John "Skully" McIntosh, with photography by Richard Sibbald, Geddy Lee's Big Beautiful Book of Bass will have something for every reader, from RUSH fans who want to know the inside story of Lee's relationship with the instrument that has given him so much in his life, to the most knowledgeable musicians and collectors. This will be the definitive book on the bass, from one of the most respected players in history.

Aside from the HarperDesign trade edition, there will be limited run of signed and numbered deluxe editions available as well. ...
Reader RushFanForever noticed that Luthier Bruce Johnson revealed on the TalkBass Forum that Geddy had visited his shop this past fall to interview him for the book, specifically to discuss his knowledge of the history of Ampeg Scroll Basses.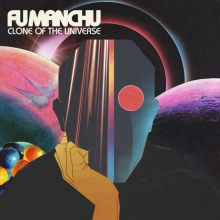 Southern California fuzz rock pioneers Fu Manchu will be releasing their 12th studio album Clone Of The Universe this coming February 9th via their personal label At The Dojo Records. As I'd mentioned above, Alex Lifeson makes a guest appearance on the album, playing on the 18-minute, side-long album centerpiece Il Mostro Atomico. Drummer Scott Reeder posted a story to his blog last week explaining how Alex's guest appearance came to be:
... a question was posed to us by management that needed answering ... from the Hemispheres ... What would you guys think about having Alex Lifeson play on your long song on Side Two? Um ... No, seriously, ... .um ... How about HELL YES!!! And so began us having to keep a secret from everyone about even the remote possibility of this happening. When we went into the studio to record everything, we didn't plan on Alex putting anything down as we didn't know if his schedule would actually permit it. So we managed to do the entire bed track of what was to become "Il Mostro Atomico" just figuring it was NOT going to happen. It was a great tracking session with the drums going down in 2 takes ... All of the rest of the percussion for "Il Mostro Atomico" was added as well, with yours truly on congas, shakers, wind chimes, fish, vibra slap, tambourine and Brad Davis on triangle. It was also during these sessions that we finally got the email from Alex saying that he had a window of time that he could do the session in. So off the tracks went to him and soon enough I was sitting upstairs at home, opening his sessions and listening to what he had done. To say I was excited and blown away is an understatement. It was pure Lifeson magic; melodic, noisy, tasteful and most of all compositional. All of the things that have made me love his playing for 40 years. And here it was sitting in OUR song. If you would have told me when my parents friends gave me my first vinyl of "Caress of Steel" (together, they also gave me KISS "Alive"..way to corrupt the youth!!) that the guy ripping "Bastille Day" and "Lakeside Park" would be playing on my bands album some 35 years later I would have said "you're crazy, I'm going to be a marine bioligist, not a drummer!!" Life goals ... there's still time maybe? So again the clock ticks and we wind up missing our own imposed deadline, with shows booked for November 2017 that were supposed to be album release shows. With mixing, mastering and artwork to do we will never make it. In the middle of all of this, Alex was kind enough to actually record more material that we were not able to use because having reached our cut off. Sadly we just had to put a finish date on the record to even get it out in early 2018. Thus ... we have "Clone Of The Universe" coming out February 9th 2018 and we are more than excited to play as much of it as possible live, including all of " Il Mostro Atomico" which clocks in at 18:08. The same exact running time as side one of my favorite RUSH albums, "Hemispheres". Maybe we can get Alex to join us on the road somewhere to jam on it ... but for now Bob has to learn Alex's parts. Not a bad job to have!! ...
The band will be hitting the road in support of the album next month. For more information visit the Fu Manchu website at fu-manchu.com, and you can pre-order Clone of the Universe at this location.

Spindrift Audio is a small, Northern California based company that creates custom guitar/bass pedals and other audio equipment. They recently created a custom Rush Starman phaser pedal and posted a couple of photos to their Instagram page here (thanks Zutroy).
Modern Drummer recently conducted an interview with Foo Fighters drummer Taylor Hawkins, and Hawkins brings up Rush and Neil Peart at a couple of points in the interview (thanks RushFanForever). When asked about if he practices drumming he says the following:
I don't, really. I mainly practice with my cover band, Chevy Metal. Every once in a while I'll throw on the Police's first record or Rush's Moving Pictures or Soundgarden's Superunknown and play along. Songs with a killer groove. I don't really practice as much as I should.
He's later asked about his new set of North drums and whether he plays them on the band's latest record Concrete and Gold:
I played them in that long Neil Peart drum fill in "Make It Right." I bought them on eBay. I just had to have a set of North drums. I always wanted a set, since I saw them as a kid. ...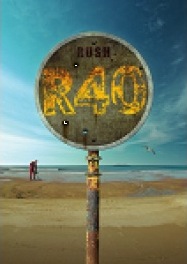 Rush's R40 40th Anniversary Collectors Box Set (6 Blu-ray discs or 10 DVDs) hit store shelves back in November of 2014 and just last month was certified Gold by the RIAA, nearly 3 years after its release. The set included Rush's 5 most recent live videos at the time (Rush in Rio, R30, Snakes & Arrows Live, Time Machine, Clockwork Angels Tour) along with an R40 bonus disc, all contained in a 52 page hardback book. Each of those individual live videos had already been certified Gold or Platinum; Clockwork Angels and Time Machine certified Platinum in May of 2014, Rush in Rio certified Gold in 2004 and Platinum in 2010, R30 and Snakes & Arrows Live certified Platinum in 2010. The last Rush studio album to be certified was Roll the Bones, which received Platinum status back in 2001. Speaking of Gold records, on this day back in 1982, Rush's Exit ... Stage Left was certified Gold. Here's the By-tor/In the End/In the Mood/2112 medley from the Exit ... Stage Left concert video:
That's all for this week. Have a great weekend and a Happy New Year everyone!!