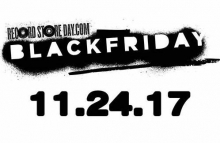 Earlier today Record Store Day revealed their list of special releases for their Record Store Day Black Friday event on November 24th. Rush will be participating with a 7-inch vinyl release of Closer to the Heart/Madrigal to celebrate the 40th anniversary of A Farewell to Kings this year. Back in April Rush released a Cygnus X-1 12-inch 180 Gram Audiophile Vinyl EP for Record Store Day, also in celebration of the album's 40th anniversary. From the Record Store Day website:
Canadian rock legends Rush have been making music for more than five decades. The songs on this RSD 7" are "Closer to the Heart" and "Madrigal," both released in 1977 on A Farewell to Kings. This single is being re-released for RSD Black Friday to celebrate the 40th anniversary of the LP. This 7" has a large center hole, and new art by longtime Rush album designer Hugh Syme. It also comes with a custom 7" adapter and is to be timed with the 40th anniversary of A Farewell to Kings box set re-issue.
The release is listed as an 'RSD First' Release of 5000 - which means it will likely be re-released at a later date and made available via the Rush Backstage Club. The listing also seems to confirm a late November release of the anticipated 40th anniversary A Farewell to Kings box set. Thanks to Louis N for the heads up.