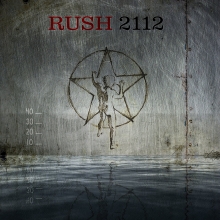 Rush's 2112 40th anniversary edition box set released last month and sales from the reissue ended up propelling 2112 back into the Billboard 200 album charts at #121 in its initial week of release (it has since dropped back out). The standard edition of the 2112 40th anniversary reissue is a 2CD+DVD set which includes a CD of 2112 remastered (the version from last year's 2112 vinyl reissue), another CD of some rock celebrity covers of a few of the various songs on the album along with some live outtakes, and a DVD of the newly-restored Live at Capitol Theatre 1976 show along with some other bonus videos. There's also a 3 LP version with the same content as the CDs along with a few bonus goodies. The Super Deluxe edition contains both the 2CD+DVD and 3 LP sets along with some additional bonus content. The cover songs included on the set are 2112: Overture from members of the Foo Fighters (audio here at the 46 minute mark), A Passage to Bangkok from Billy Talent (audio), The Twilight Zone by Steven Wilson (audio), Something for Nothing by Jacob Moon (audio) and Tears by Alice In Chains (audio). One of the live outtakes on the bonus CD is a 1976 Massey Hall recording of Something for Nothing which is available for streaming online here. Rob Bowman wrote the very extensive liner notes included with the set, and Eric at Power Windows has transcribed them and made them available online here, and John at Cygnus-X1.net has all the artwork/scans available on his site here. You can get all the details regarding the contents of the 2112 40th anniversary edition via the official Rush.com press release and also watch a 1-and-a-half minute promotional unboxing video which highlights the contents of the box set here. The Illinois Entertainer posted a review of the set earlier this week where they give it an 8/10 rating, and Brad Birzer also posted a review of the set for Progarchy.com where he highly recommends it. Assuming you didn't already get it for Christmas, you can order the 2112 40th anniversary edition on Amazon (2CD+DVD, 3 LP, Super Deluxe), or pick it up at your local retailer.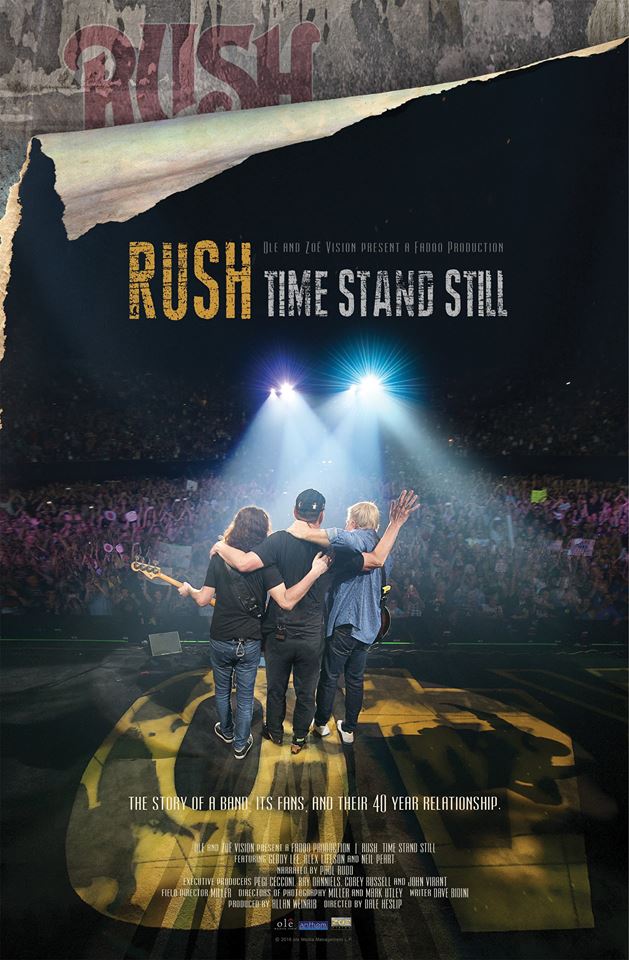 The Rush R40 Live tour documentary Rush: Time Stand Still released back in November on DVD/Blu-ray. The documentary ended up debuting at #2 on the Billboard Music Video chart, and maintained that position for an impressive 6 weeks. Trailers and clips from the documentary are available online at the Rush YouTube channel, and you can check out several reviews of the film in this post. Becca James recommended the film for the A.V. Club's Staff Picks section last week, and The Observer had it as the second best music documentary of 2016 (thanks RushFanForever):
I heard from a couple of diehard Rush friends that they were weeping at the end of this documentary. Chronicling the band's final major tour after 40 years on the road, the emotional gravitas of this heartfelt documentary is palpable, especially in the candid way Lifeson, Peart and Lee express the mixed emotions they endured while deciding to retire the Rush brand. "Will there ever be a relationship between a band and a fanbase that is so long-standing and powerful?" wonders comedian and avowed Rush fan Paul Rudd while narrating the film. "So many lives wrapped up in the work of three musicians." Indeed the prospect of a world without a Rush tour to look forward to is quite foreign to me as well; I haven't missed a Rush concert since Roll The Bones, and no amount of archival footage is going lessen the blow of living in a world without Rush.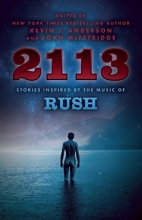 The Rush subreddit hosted an AMA (Ask Me Anything) with Clockwork Angels/Clockwork Lives and 2113 author Kevin J. Anderson last Friday afternoon. Anderson was asked questions on a wide range of topics including all of his various writing projects, how it was to work with Neil Peart, his favorite Rush song and more. You can check out all of his answers at this location.
Last month TeamRock.com and all of its associated properties abruptly ceased operations. These properties included a number of entities that were regularly cited and linked to on RIAB due to their extensive coverage of Rush - Classic Rock Magazine, Prog Magazine, Metal Hammer, Team Rock Radio, Team Rock online, as well as the Prog Awards and the Classic Rock Awards. Rush even posted a message in support of all the affected employees to their their official Facebook page. Earlier this week some good news emerged on this subject when it was announced that Future - the publisher of Guitarist, Total Guitar and Rhythm, and the MusicRadar website - had acquired the magazines, domain names, events, radio license and websites of Classic Rock, Metal Hammer, Prog, The Blues and (Metal Hammer awards show) The Golden Gods. So it looks like business will continue as usual for all of these publications in the New Year. Hopefully they'll have some Rush news to cover!
Brazilian Radio Station KISS FM played their 500 most requested songs of 2016 on New Year's Day, and 7 Rush songs made the list including Tom Sawyer at #33, The Spirit of Radio, Closer to the Heart, Xanadu, Time Stand Still, Fly By Night and Freewill (thanks Andre M).
Here's an impressive video of musician Dominic Fragman playing Rush's Tom Sawyer while simultaneously singing, playing guitar, and playing drums (thanks RushFanForever):
That's all for this week. Have a great weekend!!