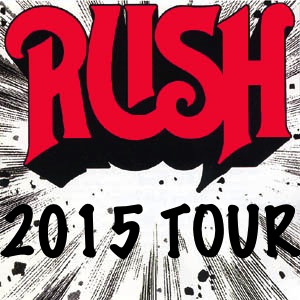 With the release of the R40 box set this week and all the talk of a 2015 Rush tour, Rolling Stone has posted a new interview with Geddy Lee where he addresses these topics and more. On the subject of a 2015 tour, Geddy says there's been no decision yet, despite Alex Lifeson's comments from earlier this year:
... We're still talking," ... "Everybody has a different idea how they want to spend the next couple of years, so we haven't come to a decision. I'm ready and happy to play if everyone else agrees. I think in the next couple of months we'll decide to do something or not." ... "My guess is that there would be a tour [before making an album]," ... "But I'm itching to just play and record. I would like to make another album, but I don't know where the other guys' heads are at about that. I know Alex is ready to write."... Lee says he's not implying that drummer Neil Peart is the holdout. "It's a group thing," ... "It's one of those things where everybody enjoyed their break so much. It doesn't feel like it was very long ago that we played our last show in Kansas City. So it's like, 'Do we have to talk about this already?' But slowly we're getting around to figuring it out." ...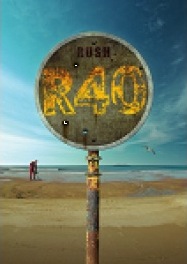 Geddy also talks a little about the R40 box set, along with the band's future:
... Unlike many of their peers, Rush would never even consider a project that didn't involve every member. "I couldn't abide that," ... "We're like the Three Musketeers, all for one and one for all. If one guy has had enough, then that's it. It's over." Even if Rush deactivates at some point in the next decade, Lee can't imagine moving away from music. "I love to play and I love to write," ... "I would be totally up for continuing to work. It's in my blood. If the guys that I love to play with aren't available and I was dying to play, I would do something on my own." ...
You can read the entire interview online here and order the R40 box set on 6 Blu-ray discs or 10 DVDs.
Related Posts:
[Make your setlist requests for Rush's anticipated 2015 tour at RushPetition.com]
[Alex Lifeson talks R40 in new video interviews from Scott Medlock-Robby Krieger Invitational Golf Tournament]
[Rush making plans for a 2015 41st anniversary tour]