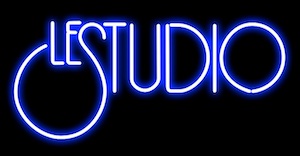 A few years ago I first let you know about a group of Rush fans that had organized a YouTube channel dedicated to the legendary Le Studio in Morin Heights, Quebec where Rush recorded several albums including Permanent Waves and Moving Pictures. The idea of the channel was to collect videos and news stories about Le Studio and help keep fans updated on any revitalization efforts, with the eventual goal of creating some kind of documentary. So after a few years of development, I'm happy to announce that the first episode of this multi-part Le Studio documentary has now been posted to YouTube. It's titled Le Studio: Temple of Sound and can be viewed below or on YouTube at this location. I've watched the first episode and was very impressed with the quality and depth of the content and the attention to detail, especially considering the budget. Here's a message from Kevin at the Le Studio Channel regarding how the documentary came about and what to expect from future episodes:
... The delay of 2.5 years getting it done was mostly due to limited software and a relatively poor computer for the task. Plus no proper equipment to do the kind of onscreen hosting I always wanted to do. I had the thing nearly complete about 1.5 years ago, but was so disappointed in the quality and "look" of the results that I deleted that whole cut. At that point it was going to have a mere voiceover.

Well over the last year I finally shelled out over $5000 to get a new camera, boom mic, lighting equipment, an entirely new high-horsepower computer with dual 26" monitors for nonlinear editing, and lots of expensive software. I'm not a professional video editor by any means, but it's amazing what a slightly tech-savvy layman can do with the power of good tools.

Future episodes will get even more interesting, as they will involve recent room-by-room walkthroughs of LeStudio in great detail. It will sadden many, but I always knew this story didn't have a happy ending. LeStudio is a tragedy. Sound City was given its documentary tribute by Dave Grohl. Somebody had to give LeStudio some kind of a nod. In many ways, it was a far far better studio than Sound City (on technical levels) regardless of the massive clientele Sound City had, and it's L.A. location. ...
Kudos to Kevin and his team for putting this wonderful documentary together. This is a must see for any Rush fan. To keep up to date on future episodes, be sure to follow the Le Studio Channel on YouTube.