UPDATE - 2/13@10:35AM: A full transcription of the article/interview is now available.
UPDATE - 2/11@8:33PM: It turns out the article is a 4-page feature that includes an interview with Alex Lifeson where he discusses the making of Signals. The interview was conducted when he was in London last November to receive the Spirit of Prog award at the Classic Rock Awards (thanks Tony R).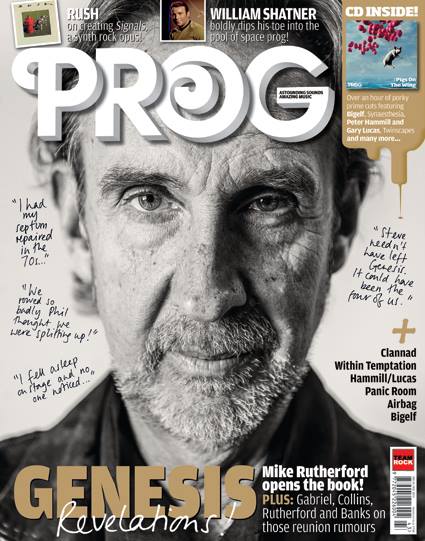 The latest issue of Prog magazine goes on sale this coming Wednesday, February 11th and the Prog magazine Facebook page posted the issue's cover a couple of days ago. According to the cover the issue will contain a feature on Rush's Signals album titled Rush: creating Signals, a synth rock opus! It's not clear whether the feature will entail or whether it will include any band interview snippets. Thanks to RushFanForever for the heads up.