UPDATE - 11/29@9:10AM: The interview is also now available on SoundCloud too!
----- snip -----
UPDATE - 11/25@10:42AM: Alex's interview from yesterday is now available for listening online here. The interview occurs in the 2nd half of the show starting at about the 1-hour, 13-minute (73-minute) mark.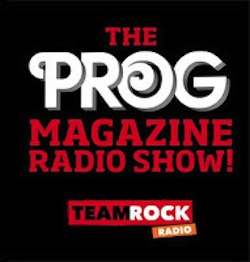 I'd mentioned briefly in my post announcing Alex Lifeson's Spirit of Prog award last week that Alex would be a guest on the Prog Magazine Show on TeamRock Radio with Philip Wilding tomorrow. Prog Magazine has released a few more details about the appearance on their website here:
Alex was in London recently where he was honoured with the Spirit Of Prog award at the Classic Rock Roll Of Honour. Prog Show presenter Philip Wilding attended the ceremony with Lifeson, all of them sat at a table with Sir Richard Of Wakeman. We can only imagine how dull that would be... Tune in at 6pm on Sunday at www.teamrockradio.com (and on DAB and the radioplayer app) to hear music from Rush (of course), Mike Oldfield, Jonathan Wilson, Withem, As Gods, Wolf People and more.
Note that the show will stream online at teamrockradio.com at 6PM - 1PM EST. Alex will also be a guest on Planet Rock's One Man And His Prog show with Darren Redick tomorrow at midnight (7PM EST).