UPDATE - 7/6@1:49PM: VIP tickets for the Amsterdam show are now available.
After debuting at #2 on the Billboard 200 album charts 2 weeks ago, and a #10 showing last week, Rush's Clockwork Angels dropped 16 spots to #26 in its 3rd week of release. In addition to the #26 position on the Billboard 200, the album came it at #5 on the Hard Rock Album chart, #9 on the Rock Album chart, and was #11 in Canada. The album continues to get good reviews in the press and online. MetaCritic's metascore for the album is currently a strong 82 based on just 8 reviews from major publications. Here are a few more reviews that have come in over the past several days:
[The Guardian] 4/5
[RTE Ten] 4/5
[Crush on Radio]
[Sputnik Music]
Geddy Lee made the BBC Radio interview circuit this past weekend to promote the Clockwork Angels album. Last Friday he was interviewed for BBC Radio 5's Up All Night program. The interview is available online and you can listen to it here starting at around the 51-minute mark. BBC Radio 2's Bob Harris Sunday radio program also had Geddy on the program last Sunday and you can listen to that interview online at this link. In this interview Geddy hints at a long, multi-leg Clockwork Angels tour mentioning that it'll last for 2 years on and off. And finally, Geddy appeared on Ken Bruce's radio show on BBC Radio 2 last Monday for the Tracks of my years segment. You can listen to that interview at this link. We also just learned this morning that Geddy will be the guest on Planet Rock radio's My Planet Rocks show this Sunday at 7PM (UK Time). Geddy will be taking control of the radio station for an hour to play his favorite songs and talk about his greatest influences with Planet Rock's Rob Birnie. You can tune in online at planetrock.com.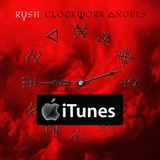 Earlier this week Audio Times posted an interview with Brian Big Bass Gardner on his experience mastering Rush's Clockwork Angels album compared to 2007's Snakes & Arrows. You can read the entire interview at this link.
Sound and Vision magazine in partnership with HDTracks.com is running a contest where you could win one of three 96khz/24bit downloadable copies of Rush's Clockwork Angels. They are taking entries until midnight tonight and you can check out all the details at the Sound and Vision website.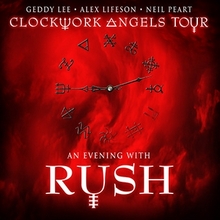 Tickets for the June 2, 2013 show in Amsterdam went on sale earlier this week. You can purchase tickets at this link. The tour will kick off in Manchester, NH in just 2 months from tomorrow and Rush should be heading into rehearsals soon.
The first annual Prog magazine Progressive Music Awards were announced yesterday and will take place this September in London. Rush's Clockwork Angels is nominated for Album of the Year and their Sectors box set is nominated in the Grand Designs category. To place your vote for Rush go to the Progressive Music Awards website (vote for Clockwork Angels here, and Sectors here). For a complete list of categories and nominees along with all the other details, check out the Prog magazine website here.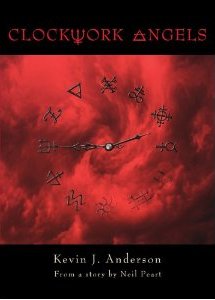 A sampler booklet of Kevin J. Anderson's novelization of Clockwork Angels was given out to industry professionals and booksellers at the Book Expo America in New York City earlier this month. Anderson announced via his blog a couple of weeks ago that he had several copies of the booklet left that he would be giving away to fans. As of today he still has some left, so for all the details on how you can get one check out the blog post. Also, Australian reader Neil C - who runs the Rush in Oz website - has coordinated with Anderson to obtain 50 copies of the booklet specifically for Australian fans. So if you are an Aussie Rush fan, check out the Rush in Oz website for all the details on how to obtain one of the 50 copies. The Clockwork Angels novel will release via ECW Press this September to coincide with the launch of Rush's North America tour. You can pre-order the audiobook version of Clockwork Angels (narrated by Neil Peart) at this location, and the hardcover edition here.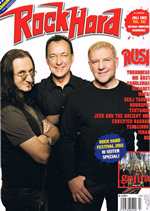 Rush is featured on the cover of the German magazine Rock Hard. Included is a 5-page interview with Geddy Lee along with a 9/10 review of Clockwork Angels. Thanks to Heiko K for the heads up and cover image.
103.5 The Fox ran a poll bracket over the last few weeks with the goal of creating the ultimate Fantasy Supergroup. The winning supergroup looks like it will end up being a melding of Rush and Led Zeppelin with Jimmy Page and Robert Plant on guitar and vocals, with a rhythm section consisting of Geddy Lee on bass and Neil Peart on drums. Neil has already won in the drummer bracket, but the bassist bracket is still open for voting with Geddy way out ahead of John Entwistle. You can vote for Geddy at this link. Thanks to RustyLime69 for the heads up.
Reader Liverpool 78 pointed me to this Mirror article discussing the Mayan prediction of the end of the world occurring on December 21, 2012 - 12/21/12. :)

Reader Ross H sent me this screengrab of a Rush shrine within the world of the Minecraft video game.
UK magazine Metal Hammer posted a short, new interview with Geddy Lee to their YouTube channel yesterday where Geddy talks about Rush's first gig at the Coff-In back in 1968. The interview looks like it was taken from the same session where the two recent Roadrunner interviews were conducted - where Geddy discusses Clockwork Angels and singing Neil Peart's lyrics. You can watch the interview below or at this link.
That's all for this week. Have a great weekend!