UPDATE - 6/30@8:55PM: Here's a photo of Neil Peart at the LA Music Academy Drummer Reality Camp roundtable discussion.
After its #2 debut on the Billboard 200 album charts last week, Rush's Clockwork Angels once again made the top 10 in its second week of release, just squeaking by at #10. The exact sales numbers for the week from SoundScan were 26,756 units sold compared to 103,172 last week. In addition to their #10 position on the Billboard 200, here's how Clockwork Angels did on all the other various charts:
Top 200 Albums: #10
Top Rock Albums: #4
Top Hard Rock Albums: #2
Top Canadian Albums: #7
Top Digital Albums: #24
Top Taste Maker Albums: #4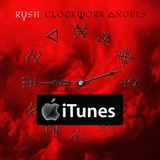 The album continues to get good reviews in the press and online. MetaCritic's metascore for the album is currently a strong 82 based on just 8 reviews from major publications. Here are some recent reviews received over the past week or so:
[The West Australian] 4/5
[Waterloo-Cedar Falls Courier] A
[Cultural Transmogrifier Magazine]
[The Lofty Oaks]
[The Weekender] 2.5/5
[Beats Per Minute] 8/10
[Modern Rock Review]
[VVN Music]


The whirlwind of band interviews and magazine features also continued over the past week. There were Rush features in the latest issues of Rolling Stone, Terrorizer and Fireworks. Geddy Lee was featured on the cover of both Bass Player and Bass Guitar magazine, and also in a Roadrunner video interview. Part 2 of MusicRadar.com's Geddy Lee and Billy Corgan interview was posted online earlier this week, along with a short slideshow/interview where Geddy named his 5 favorite bass players. There was also this video interview with Billy Corgan where he talks about his fanboy love of Rush. In addition to all of that, Neil Peart's Jim Ladd Sirius XM interview was posted online earlier this week, and BBC Radio 2's Bob Harris Sunday radio program will have Geddy Lee on as a guest this coming Sunday, July 1st to help celebrate Canada Day and chat about the Clockwork Angels album. Just this morning The Quietus posted an interview with Geddy Lee where Geddy reveals 13 of his favorite albums along with some commentary on each one. You can check that out at this link.
On the tour front, tickets for Rush's June 2, 2013 show in Amsterdam go on sale next Monday, July 2nd. There hasn't been any word from Rush regarding any pre-sales. If any Dutch readers out there have any information to share, please let us know.
Neil Peart is participating as a panelist for the LA Music Academy's 3rd Drummer Reality Camp, which kicked off this past Wednesday and will run through tomorrow. Neil will be part of a roundtable discussion taking place today which will also include Jim Keltner, Doane Perry and other special guests. The Pasadena Sun ran a story on the camp over the weekend which included several comments from Neil Peart. For more information visit this link. Hopefully some photos/video from the roundtable discussion will surface later this afternoon.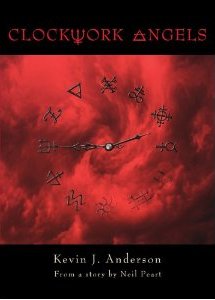 A sampler booklet of Kevin J. Anderson's novelization of Clockwork Angels was given out to industry professionals and booksellers at the Book Expo America in New York City earlier this month. Anderson announced via his blog earlier this week that he has several copies of the booklet left that he will be giving away to fans. For all the details check out the blog post. The Clockwork Angels novel will release via ECW Press this September to coincide with the launch of Rush's North America tour. You can pre-order the audiobook version of Clockwork Angels at this location, and the hardcover edition here. There's also this post over at the Rush Vault which makes a compelling argument/prediction as to why Clockwork Angels should/will be made into a movie.

Last Monday, June 18th at Roy Thompson Hall in Toronto, Geddy Lee along with over 600 other distinguished Ontario residents were recipients of a Queen Elizabeth II Diamond Jubilee commemorative medal. The special medal was created to mark the 60th anniversary of the Queen's accession to the throne and were presented to distinguished Ontario residents who have already been invested with the Order of Canada and Order of Ontario. All living Order of Canada and Order of Ontario recipients were invited. Lt. Governor Onley, Governor General David Johnson and other prominent Canadians presented the prestigious awards. CBC Anchor Peter Mansbridge hosted the gala and also received a medal.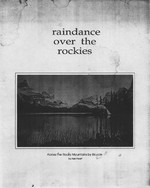 Earlier this week Eric at Power Windows posted an excerpt from one of Neil Peart's early, unpublished books - Raindance Over the Rockies: Across The Mountains By Bicycle. In Raindance Neil shares the adventures of his bicycle trip from Calgary to Vancouver during the summer of 1988. The excerpt is the first two pages of the 21-page book and you can check it out at this location.
Orange Amplifiers is sponsoring a contest where they are giving away an AD200B and 410 Cab signed by Geddy Lee. For all the details and to enter just go to this location.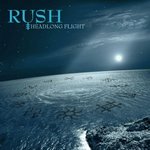 Rush's Headlong Flight single continues to hang in the top 10 on the rock charts. It's currently down one position from #6 to #7 on the Mainstream Rock Charts this week.
Earlier this week Digital Music News reported that Rush is withholding its Clockwork Angels album from Spotify. The validity of this news still hasn't been confirmed and there's been no update from Digital Music News or any other sources.
Neil Peart's red Tama Art Star custom drum kit which he used in the early '80s recently went up for auction via Julien's Auctions a few weeks ago. The auction ended recently and the kit ended up selling for $35,000 (thanks vaporsdad).
Joanne Laucius of The Ottawa Citizen wrote a glowing piece on Rush and their Canadian-ness yesterday titled Truly Canadian with the subtitle, If you're Canadian, it's likely you own a Rush album. The world's most polite band is good in a different kind of way. Just like us. It's a great read and you can check it out at this link.

The Rush Backstage Club is now selling a limited edition Clockwork Angels lithograph for $19.99. Only 500 of these hand-numbered posters are available and each measures in at 24" x 17.5". To order yours visit the Rush Backstage Club at this link.
Rush's Clockwork Angels made JAM! Music's list of the top albums of the year so far coming in at #10. You can check out the list at this link (thanks ou812112).
Business leadership consultant/trainer/coach Matt Heller recently used Rush as an example in making a point about leadership in a blog post titled Give Your Peeps a Chance (thanks Rob S).
It's been nearly a year since he last updated his website, but Ben Sommer has finally posted another installment of his music discovery podcast and blog Bands Like Rush. In this latest podcast Ben talks to Sanmeet Sidhu of the one-man prog/art rock outfit Red Orchid:
... Sanmeet readily admits he fits more into the art rock sub-genre rather than prog - Pink Floyd and associated atmospherics are the most prominent feature of his music. Although its not available anywhere else, you can still hear his 2009 album Sky is Falling on Rhapsody. It is a good bit more "Rush-like" than his newest album. ...
You can watch/listen to the podcast at this link.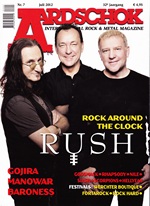 Dutch Reader Michael L let me know that Rush is featured on the cover of Dutch heavy metal magazine Aardschok. Geddy Lee is interviewed and they also include a 90/100 review of Clockwork Angels.
The AUDL (American Ultimate Disc League) just announced this week that the next franchise to be joining the ranks of its new Pro Ultimate Frisbee League is The Toronto Rush, who are - according to this Toronto Star article - named after our favorite Canadian power trio. Thanks to Ezra G for the heads up.
Reader Greg N let me know that Rush tribute band Wavelength will be the headlining performer next Sunday, July 1st at the Canada Day Celebrations at The Waterfront at Downtown Burlington - Spencer Smith Park in Burlington, Ontario. The all ages show starts at 7PM and you can get all the details here.

Neil Peart is featured in a full-page add for Modern Drummer in the latest edition of the magazine. Reader Jackson P sent along this photo. In other Neil Peart news, Mike Portnoy barely beat out Neil for Drummer of the Year in this year's DRUM! Magazine Drummie Awards.
Seattle-based bass guitar builder Mike Lull was the subject of a recent Seattle Times article (thanks Doug in Seattle) and he tells an interesting story involving Geddy Lee:
... One day in 1981, a roadie for Rush came in with a Richenbacher double-neck bass/guitar belonging to Geddy Lee. When Lull returned the bass to the Edgewater Hotel, Lee walked in with a briefcase handcuffed to his wrist.

"He opens it, and it's cash - lots of it," Lull says, adding that before credit cards had no limits, touring band members had to carry their own money. "They don't take your check in Japan," Lull says.

He had brought along his 1959 Fender bass in hopes that Lee would sign it. Lee plugged it in and played it through his stadium rig "and it was unbelievable," Lull remembers.

"Great bass," Lee said, offering to buy it. Lull declined (he'd just been paid $700), but later sold it to [Jeff] Ament. ...

John at Cygnus-X1.net was recently inspired to take the Fly By Night album cover image and extend the wings of the owl out using his photoshop skills. Reader hermy then took it a step further, extending the upper part of the owl's wings as well to produce this stunning image.
10 years ago yesterday marked an epic day in Rush history. On June 28, 2002 Rush played the Meadows Music Center in Hartford, Connecticut for the opening night of their Vapor Trails tour, bringing to a close the band's 5-year hiatus after the personal tragedies suffered by Neil Peart in the late '90s. They've come a long way since! Here's a great bootleg video of the band's performance of Between Sun and Moon from that evening:
That's all for this week. Happy Canada Day this Sunday to all of our Canadian readers! Have a wonderful weekend everyone!