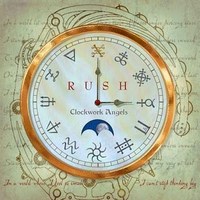 This past week was severely lacking in the way of any solid Rush news; no new interviews, product releases or any kind of official album/tour update. That said, the rumor mill is starting to crank up as I've started to here some rumblings about release dates and such. From what my sources are telling me, it sounds as if the band is aiming to release Clockwork Angels in late April and kick-off the tour in late May somewhere in the Southwest. We can also expect a single to be released as early as late February. Hopefully more information will be forthcoming in the next several weeks. So the big official news of late remains Neil Peart's news update at NeilPeart.net from last Wednesday, which received a lot of coverage in the music press over the past week. Blabbermouth.net, Ultimate-Guitar.com, BW&BK, UltimateClassicRock.com and Examiner.com were just a few of the sites to pick up the story which contained some updates from Neil on the progress being made on the new Clockwork Angels album:
... While Alex and Geddy were finishing the writing and arranging in one smaller room of the studio, over in the big room I was working with The Mighty Booujzhe [producer Nick Raskulinecz], recording my drum parts. As we prepare to start mixing in the New Year, it is too early to say anything about the results. (I once described mixing as "the end of waiting," while Geddy calls it, "the death of hope.") About the process, though, I can't resist spilling a little. ...
Neil also went into great detail about how he worked with producer Nick Raskulinecz to compose the drum parts, and tried out some new methods of recording and learning his parts. He even includes a three-line snippet of the lyrics from one of the new songs which was inspired by something his late friend and mentor Freddie Gruber had said:
... Over the years Freddie had become a close friend to Carrie [Neil's wife] as well ... When Carrie visited Freddie for the last time, she heard him say something I had heard, too. After telling one story or another from his long and active life, Freddie would nod and smile, and say, "I had quite a ride. I wish I could do it all again."

I was struck by that statement, because I had never felt that way myself. To the contrary—as much as I enjoy my life, I remain glad I don't have to do it all again. But I still appreciated that sentiment of Freddie's, and as a tribute, wove it into one of our new songs, with one character reflecting on his life in that fashion.

Some days were dark
Some nights were bright
I wish that I could live it all again

Another philosopher named Fred—Nietzsche—said something similar, "Was that life?" will I say to death. "Well! Once more!". ...
As is typical of Neil's writings, it's a great read chock full of beautiful photos and interesting stories, so make sure to read the whole thing if you haven't already.
Videographer and Rush fan Greg Nosek recently launched his website at GregNosek.com and included some great Rush-related video on his Video Clips page. Of particular note is a video interview Greg conducted a few years ago with Mike Dixon - one of the movers on the cover of Rush's Moving Pictures album. Mike appears in his mover overalls holding the Moving Pictures album and describes several details about the video shoot for the cover along with all the people involved. You can check out the nearly 3-minute interview at this link. Also included are a couple of experimental promo videos for RushCon 6 featuring Dixon at this link.
The BBC ran an article this past week where they counted down their top twenty predictions for what life will look like 100 years from now in the year 2112. You can check out their predictions at this link (thanks Andrew S). Surprisingly there is no mention of the Solar Federation or Megadon. Hmmm ... And along those same lines but with a satirical twist, this past weekend Saturday Night Live ran a sketch that took place 100 years in the future and involved a play which looked back on life in the year 2012. Although it's implied that the year is 2112 in the sketch, they never actually come out and say it, but they did title it 2112 when they posted it online. Thanks to your_pal_chris and chrxtopher for the heads up.


Last night was the mid-season premiere of FX's Archer and the show contained a Rush reference that was a follow-up of sorts to a Rush reference that occurred on the Season 2 finale (episode 23 - Double Trouble) last year on April 21st. In that episode Dr. Krieger is trying to impress Katya and mentions listening to Rush's Red Barchetta through his awesome van's stereo system and says to Katya, Please tell me you like Rush. Later in the episode we get a look at the actual van when the ISIS group pulls up in it. The van has a huge mural painted on the side which says Exit ... Van Left and depicts Doctor Kreiger peeking behind the curtain to a stage, mimicking the cover of Rush's Exit ... Stage Left (see the screenshot here). In last night's episode Dr. Krieger had updated the mural on his van to a Rush Hemispheres theme; the mural depicts Krieger as both the naked man and the man-in-the-hat from the Hemispheres cover with the text Krieger: Vanispheres on it (see the screenshot here).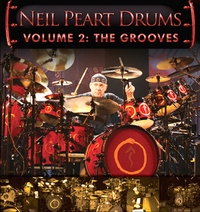 Sonic Reality's Dave Kerzner is currently working with a number of artists on a prog-rock project called Sonic Elements which utilizes the drum samples from Neil Peart Drums Volume 1: The Kit to create cover versions of several Rush tracks and tracks from other prog-rock artists. Sonic Elements will be releasing an entire album's worth of Rush covers sometime in the next few months. You can check out a sample of Red Barchetta featuring Triumph's Rik Emmett along with several other Rush cover samples at the Sonic Elements page on SoundCloud. The newest edition to the project's SoundCloud page is a rendition of Digital Man featuring Billy Sherwood on vocals, guitar and bass, and Fernando Perdomo on guitars.
Last week Sonic Reality made available a pre-release version of Neil Peart Drums Volume 2: The Grooves - the follow-up to their Neil Peart Drums Volume 1: The Kit which they released a couple years back. The Volume 2: The Grooves release includes 500 groove patterns from Neil Peart for use on your own songs. You can check out all the details and purchase the pre-release version at the esoundz.com website.
Andrew Olson recently created a survey on Facebook and asked people to vote on their favorite from among 10 of Neil Peart's most well-known drum fills. After 102 votes, he posted the results over on his Neil Peart fan page at this link. The big winner with 30% of the vote was not surprisingly the Tom Sawyer fill although Natural Science came in a close second.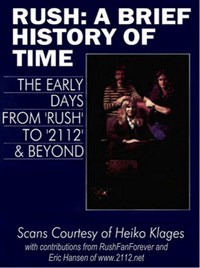 John at Cygnus-X1.net recently posted the eighth installment of his Rush: A Brief History of Time series where he compiles scans and transcriptions of old Rush articles. You can check this latest batch out at this link. Also be sure to check out his chronological listing of all the collected articles from the series at the bottom of the page. This batch contains 46 new articles; one from the 70's, thirty-one from the 80's, three from the 90's, two from the 2000's and seven from the current decade. The majority of the articles focus around the release of Moving Pictures and Rush's tour in support of that album. Thanks John!
The A.V. Club has opened up voting to determine the 25 songs to be featured in this year's Undercover 2012. From the A.V. Club website:
You wanted the best, you got the best: Undercover 2012 starts now, and we need your help. The series will once again launch in March, timed with our SXSW day party (details soon!), and will feature 25 bands covering 25 songs in our round room. You know the drill. We're looking for your help in picking which songs will make the master list, and to that end you'll find 12 categories below. ...
Nominated in the And Now You Find Yourself in '82 category is Rush's Subdivisions. You can vote for Subdivisions and all of your other favorites at this link (thanks Jake). Voting closes on January 25th.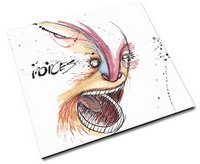 Back in September we learned that legendary Canadian musician Tom Cochrane would be releasing a 4-song EP called Voices At 4 AM with the title track being a collaboration with several other artists including Alex Lifeson and Andrew Cole. Last month a limited run of the EPs were released online and you can purchase your copy at voicesat4am.com. You can also listen to a teaser of the title track on Cole's Facebook page. Cole was interviewed for the John Emms Music Review blog (thanks RushFanForever) last month and talked about how Alex Lifeson became involved with the project:
... [Alex] is friends with Tom but of course he is super busy. I honestly have to say I really pursued him to play because I thought his huge guitar sound along with Ken Greer's work would propel the track once we started to get it down. And my persistence paid off. ... It's funny [Chris Potter-mixing engineer] was a huge Alex Lifeson fan but I really had not got Lifeson to find the time. I was bummed out. But I did bring the bed tracks to England. Chris changed the whole vibe of the song, and it blew Tom Cochrane's mind. When we got the whole vocal thing about to go, I asked Tom to sing it, but he said no it's yours now. But once I got Alex to play and sing Tom went with the chorus and for me it was like watching two old friends create magic. That is basically the story of Voices at 4 AM. ...

Speaking of Alex, last year Alex Lifeson appeared in Toronto filmmaker Rob Heydon's indie film Irvine Welsh's Ecstasy playing the role of psychiatrist Dr. Michael Figg. The film is an adaptation of Scottish author Irvine Welsh's book Ecstasy: Three Tales of Chemical Romance, and made its debut at the Toronto International Film Festival last September. It has been making the film festival rounds since then and will be shown at the NXNE Film Festival (thanks RushFanForever) on June 14th. You can watch a short clip of Alex Lifeson as Dr. Figg at the film's YouTube channel here. The clip runs about 1 minute and features respected psychiatrist Dr. Michael Figg discussing his radical new treatment.

The annual Consumer Electronics Show (CES) took place last week in Las Vegas and every year DTS creates a Blu-ray demo disc to distribute at the show. This year's disc has already begun to pop up on eBay and the tracklisting indicates that Rush's Tom Sawyer - presumably from the Time Machine Blu-ray - is one of the selections contained on the disc. You can check out the eBay listing here (thanks rosmakloma).

The influential BBC television show The Old Grey Whistle Test - which ran from 1971 to 1987 - celebrated its 40th anniversary last year and commemorated the occasion with a special show at the Sage Hall in Gateshead, UK this past weekend. They had originally claimed that the highlight of the show would be some rare footage of Rush playing Xanadu. However, the rare footage in question that was aired on the show originally back in 1977 was the same in-studio video that was included as an extra on the R30 DVD and has been available online and to bootleggers in various forms for years. Rush actually never appeared live on the show itself. Reader Russell T attended the anniversary show last weekend and reports that no Rush footage was shown at all, so they must have dropped their plans altogether once they learned that the footage wasn't as rare as they'd originally thought.




Reader Paul from Eastern Township, Quebec sent me some scans from an old French-language black and white journal publication he dug up from 1982 called Rush Document Spécial. It contains some old photos of the band from shows they played in Montreal in the late '70s and early '80s. You can check it out by clicking on the scans above.
This past week's edition of the ProgScape Radio podcast featured Geddy Lee's one and only solo album My Favorite Headache. You can listen to the podcast at the ProgScape Radio website or on iTunes. ProgScape Radio's Michael Ostrich wrote a piece profiling the album for examiner.com in the lead-up to the show which you can check out at this link. My Favorite Headache released on November 14, 2000 and peaked at #52 on the Billboard 200. It featured Geddy's friend Ben Mink and Soundgarden's Matt Cameron. You can check out a grainy video of the album's electronic press kit at this link, and a 2000 talk show interview with Geddy where he discusses the album below or at this link.
That's all for this week. Have a great weekend and happy 1/21/12 tomorrow!