UPDATE - 11/15@5:38PM: Ged was also on MLB.com's High Heat today to talk about his collection and the upcoming auction:
----- snip -----
UPDATE - 11/15@2:43PM: Looks like Geddy was hitting the interview circuit the last couple of days to talk baseball. Here he is on the Dan Patrick show this AM (thanks RushFanForever). There's also this bonus video.
----- snip -----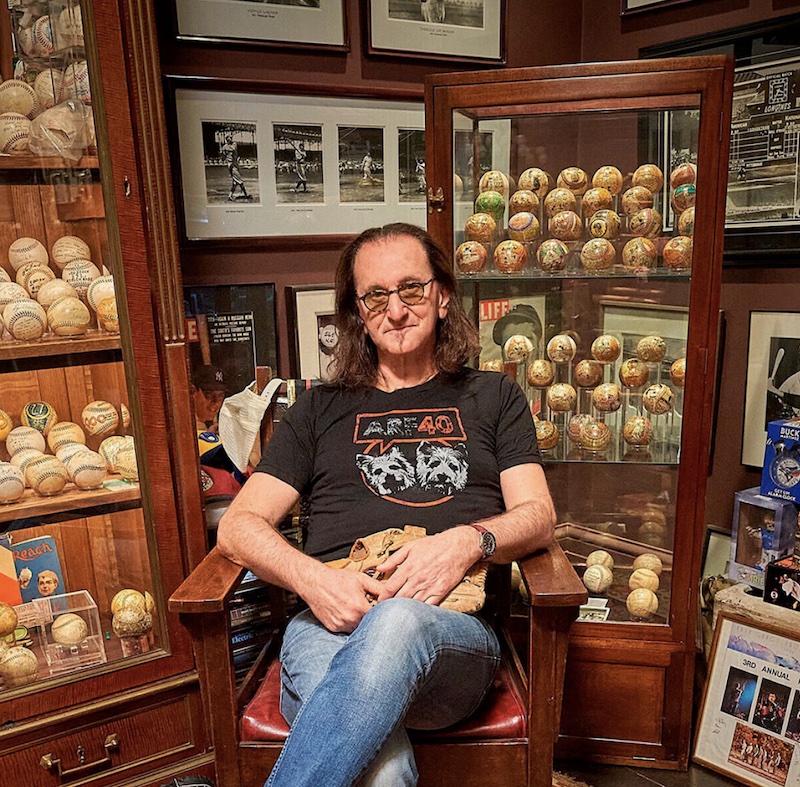 Earlier this month, Christie's and Hunt Auctions announced that Geddy Lee will be auctioning off some of his extensive baseball memorabilia collection as part of an online auction beginning next week, and a live auction next month. Yesterday Geddy was a guest on The Gibby Show with former Toronto Blue Jays manager John Gibbons and longtime baseball journalist John Arezzi, to talk about baseball, his extensive collection of memorabilia, why he's decided to auction off a portion, his new book and spoken word tour, and more. You can watch the entire episode below or on YouTube, with Geddy coming in at about the 28:50 mark. Selections from the Geddy Lee Collection and Important Baseball Memorabilia auction will take place online from November 21st through December 7th, along with a live auction on December 6th. From the announcement:
... From baseballs signed by some of the most famous (and infamous) players, including the White Sox's "Shoeless" Joe Jackson and the Negro Leagues' Josh Gibson, to baseballs that boast signatures from epoch-defining leaders like JFK and FDR-this collection sits right at the intersection of the history of America and its national pastime. The Gladstone Collection, which holds iconic works like the 'The Base Ball Player' bronze sculpture, will complement the Geddy Lee Collection, in addition to never-before-seen items from the personal collection of "Shoeless" Joe Jackson. Other items brought to market for the first time include uniforms and caps worn by the likes of Babe Ruth and Lou Gehrig. ...