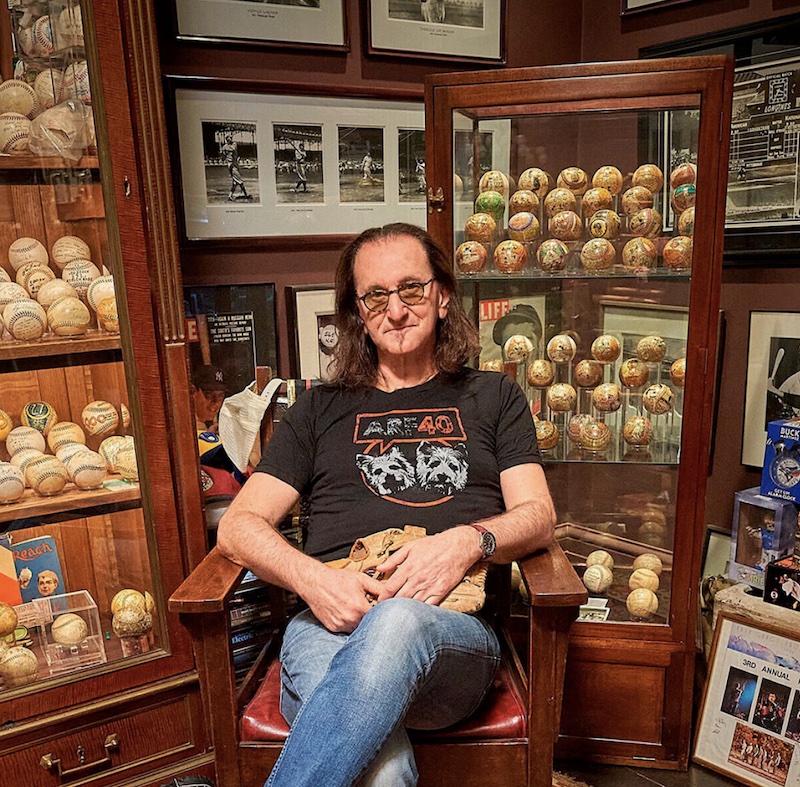 A few days ago, Christie's and Hunt Auctions announced that Geddy Lee will be auctioning off some of his extensive baseball memorabilia collection as part of an online auction beginning later this month, and a live auction next month. After the announcement, The Athletic published a new interview with Geddy yesterday where he discusses his love of baseball, his extensive collection of memorabilia and how it came about, the stories behind some of his most treasured items, and why he's decided to auction off some of his collection:
... Some 300 items from Lee's collection will be auctioned by Christie's on December 6. It is being billed as "Selections from The Collection of Geddy Lee," and the auction house has estimated The Beatles ball alone to be worth upwards of $300,000. Same for the Mantle bat and a ball signed by Rube Waddell. One of the Kennedy autographs could fetch $100,000. It's a lot of money.

"If you really look at it from an abstract point of view, it's greed," Lee said. "You want to own the game. You want to own a piece of every great player, to hold in your hand a ball that was signed by Lou Gehrig. It just became a magnificent obsession for me."

What's telling, though, are the pieces Lee has decided to keep, and the unmistakable care with which he accumulated so many artifacts in the first place.

"Baseballs, nobody owns them," Lee said. "They're like houses. You take care of them for a while, and then they move on to the next person, the next custodian." ...
Selections from the Geddy Lee Collection and Important Baseball Memorabilia auction will take place online from November 21st through December 7th, along with a live auction on December 6th. From the announcement:
... From baseballs signed by some of the most famous (and infamous) players, including the White Sox's "Shoeless" Joe Jackson and the Negro Leagues' Josh Gibson, to baseballs that boast signatures from epoch-defining leaders like JFK and FDR-this collection sits right at the intersection of the history of America and its national pastime. The Gladstone Collection, which holds iconic works like the 'The Base Ball Player' bronze sculpture, will complement the Geddy Lee Collection, in addition to never-before-seen items from the personal collection of "Shoeless" Joe Jackson. Other items brought to market for the first time include uniforms and caps worn by the likes of Babe Ruth and Lou Gehrig. ...