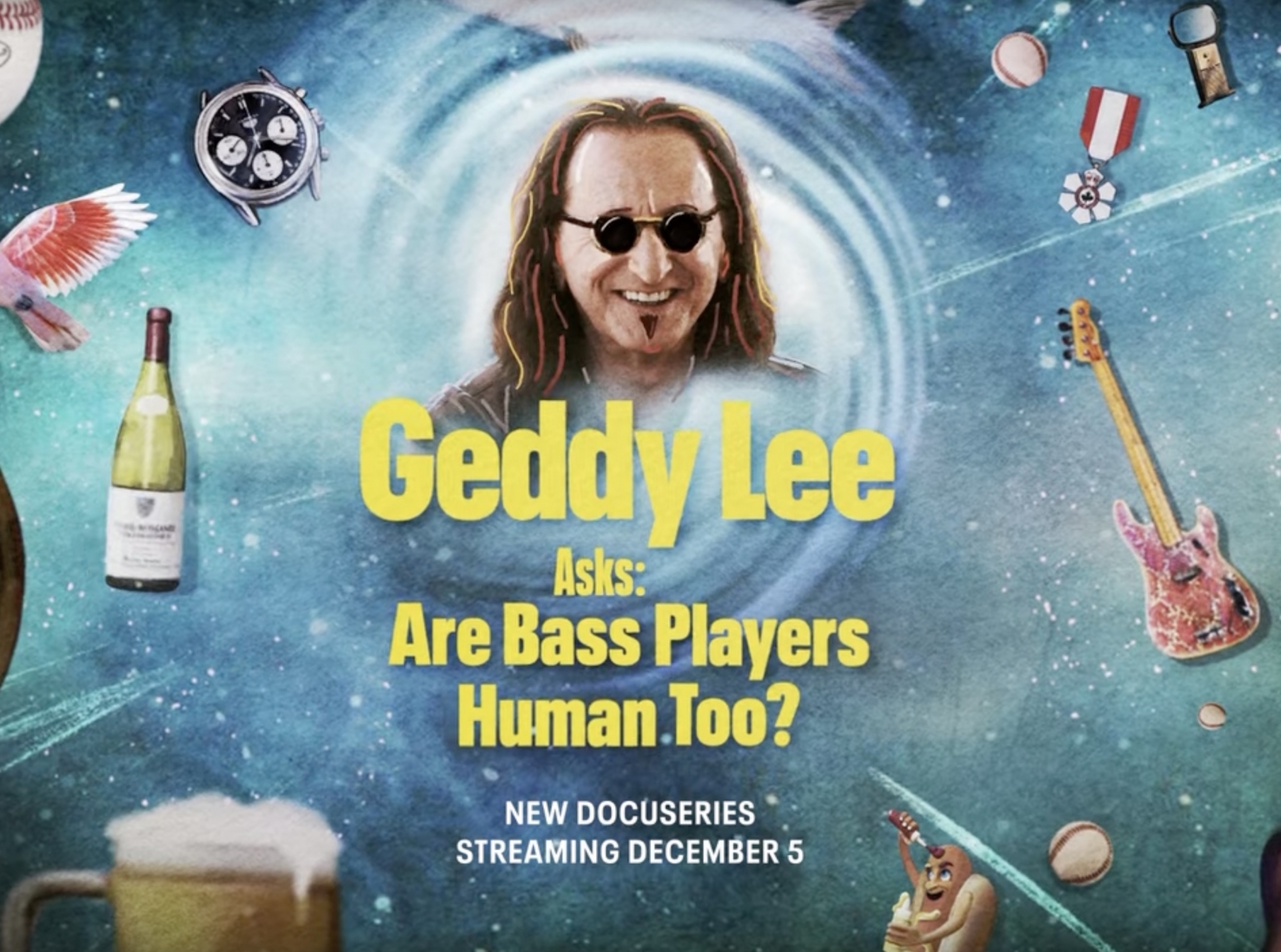 Geddy Lee has announced the launch of a new docuseries on Paramount Plus titled Geddy Lee Asks: Are Bass Players Human Too? which will premiere on December 5th. The four-part series will feature in-depth conversations between Geddy Lee and Nirvana's Krist Novoselic, Metallica's Rob Trujillo, Primus' Les Claypool, and Hole/Smashing Pumpkins bassist Melissa Auf der Maur, as seen in the show's trailer. From Rolling Stone (thanks Jay R):
... The trailer shows Lee trading licks with Auf der Maur, flying in an airplane with Krist, canning tomatoes with Novoselic, and surfing with Rob Trujillo. "I'm trying to show the world that a bass player can do many things," Lee says in the trailer. "Join me as I travel to the homes of four bass legends and dive deep into their lives. And their inspirations. Plus some fun making music, as I try to answer one really important question: Are bass players human too?" ...
Geddy will be releasing his long-awaited memoir My Effin' Life on November 14th, and will be embarking on a spoken word In Conversation tour to promote it starting next month. The North American leg kicks off Monday, November 13th at the Beacon Theatre in New York City, followed up by another 13 dates across the US and Canada throughout late November and early December. The North American leg ends on December 7th at Massey Hall in Toronto before crossing the pond for the UK tour in Wolverhampton on Sunday, December 10th. You can get all the details and learn how to get tickets at Rush.com.