UPDATE - 9/12@12:40PM: Both Geddy and Alex have posted Instagram tributes to their late bandmate on his birthday:
----- snip -----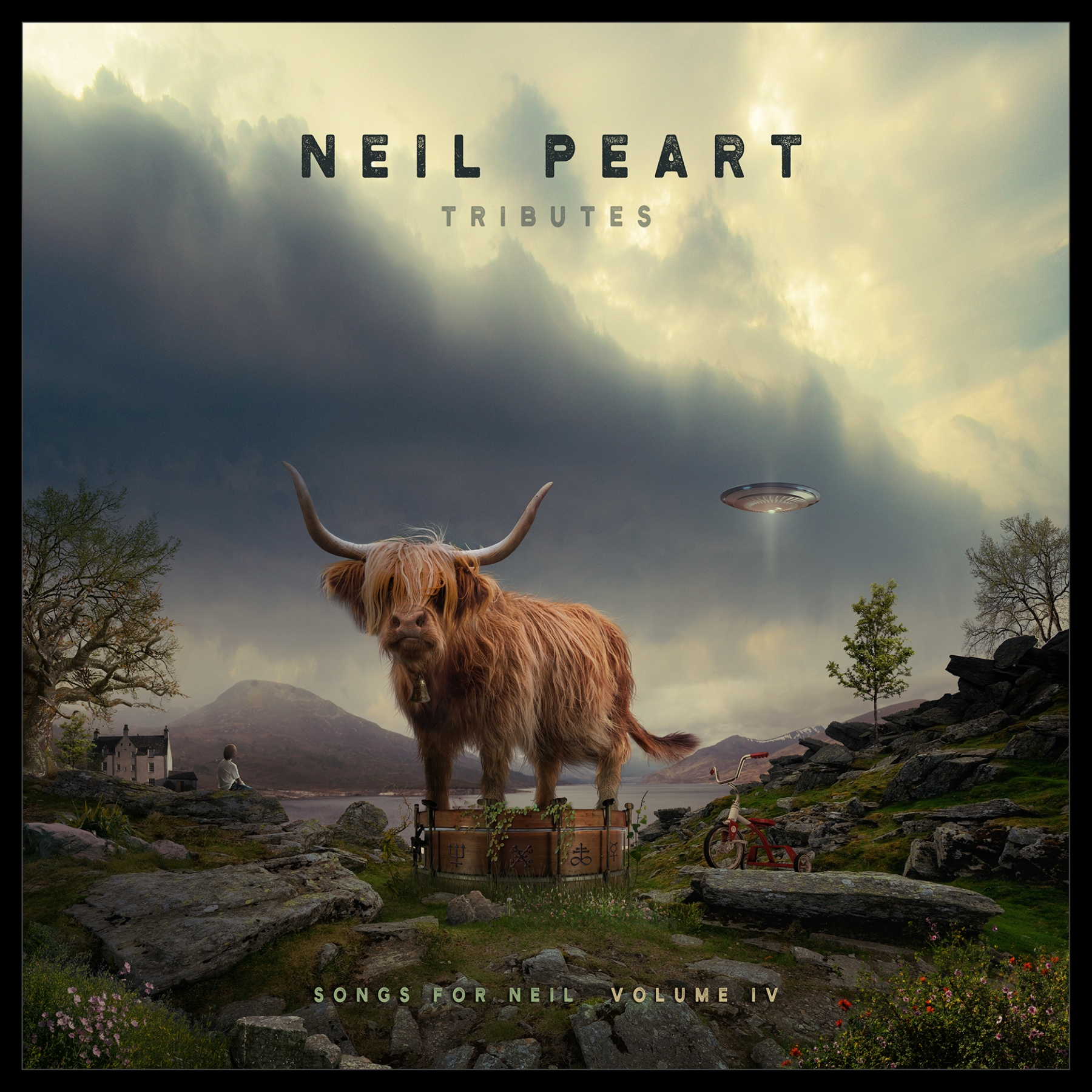 Today is a bittersweet day for Rush fans as we recognize our 4th September 12th without Neil Peart. Neil was taken from us back on January 7, 2020 after a long battle with glioblastoma. Today would have been his 71st birthday. For the past 3 years, on Neil's birthday, RUSHfest Scotland has sponsored the release of an album of Rush songs dedicated to the iconic drummer titled TRIBUTES - SONGS FOR NEIL, played by Rush tribute bands and musicians from around the world. Proceeds from sales of the albums were split equally between two charities - Glioblastoma Foundation Neil Peart Research Award in the USA and Cancer Support Scotland (registered charity SC012867). They are continuing the tradition this year with SONGS FOR NEIL VOL. 4, which officially releases today in celebration of Neil's birthday. This fourth volume includes a special track titled Masterpiece which was written and performed by Neil's brother Danny Peart along with guitarist Brandon Dyke. Other tribute bands included on the album are Solar Federation from the U.S., Fleesh from Brazil, Scotland's Clockwork Angels, and even Ninja Sex Party, who added their rendition of Madrigal to the collection (full track listing here). Volume 4 is available in double-vinyl, double-CD, and/or digital download, and you can get all the details and secure your copy here. As before, all profits from sales of this album will be going to Cancer Support Scotland in the UK and the Glioblastoma Foundation Neil Peart Research Award in the US. The album is available as a red vinyl double LP, CD, and digital formats. Prints of the album artwork are also available, along with copies of the Songs for Neil tributes from the past 2 years. Visit the RUSHfest Scotland website for all the details and to order your copy.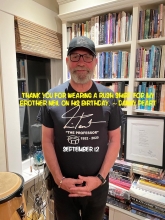 Just like the last 3 years, musician Brandon Dyke has made a request on behalf of Neil Peart's brother Danny Peart via this YouTube video asking fans to wear a Rush t-shirt in tribute to Neil today:
Wear A @rush Shirt For Neil Peart's Birthday On September 12. 🥁✨

On behalf of @dannygpeart , (Neil's brother) I want to let you know that he would like all of Neil's fans, friends, and family to celebrate Neil's birthday on September 12, 2023 by wearing a Rush Shirt to honor Neil. (And a great band!) If you feel like sharing your picture with your Rush shirt on social media, Feel free to use any hashtag like this: #happybirthdayneil #happybirthdayneilpeart #happybirthdaybubba #bubbarulez etc. ( Pratt, The Professor, Ellwood tc )

Thanks so much for wanting to give back to honor Neil!

#neilpeart #neilpeartbirthday #weararushshirtforneil #bubbarulez #bubbasbarandgrill #dannypeart #rushbackstage #rushbackstageclub
#happybirthdayneilpeart #rushtheband #alexlifeson #foreverinourhearts
One of Neil Peart's favorite mantras was, "What is the most excellent thing I can do today?" I can think of no more fitting way to celebrate Neil Peart's legacy than for everyone to take this advice and go do something excellent today in honor of The Professor on his 71st birthday.