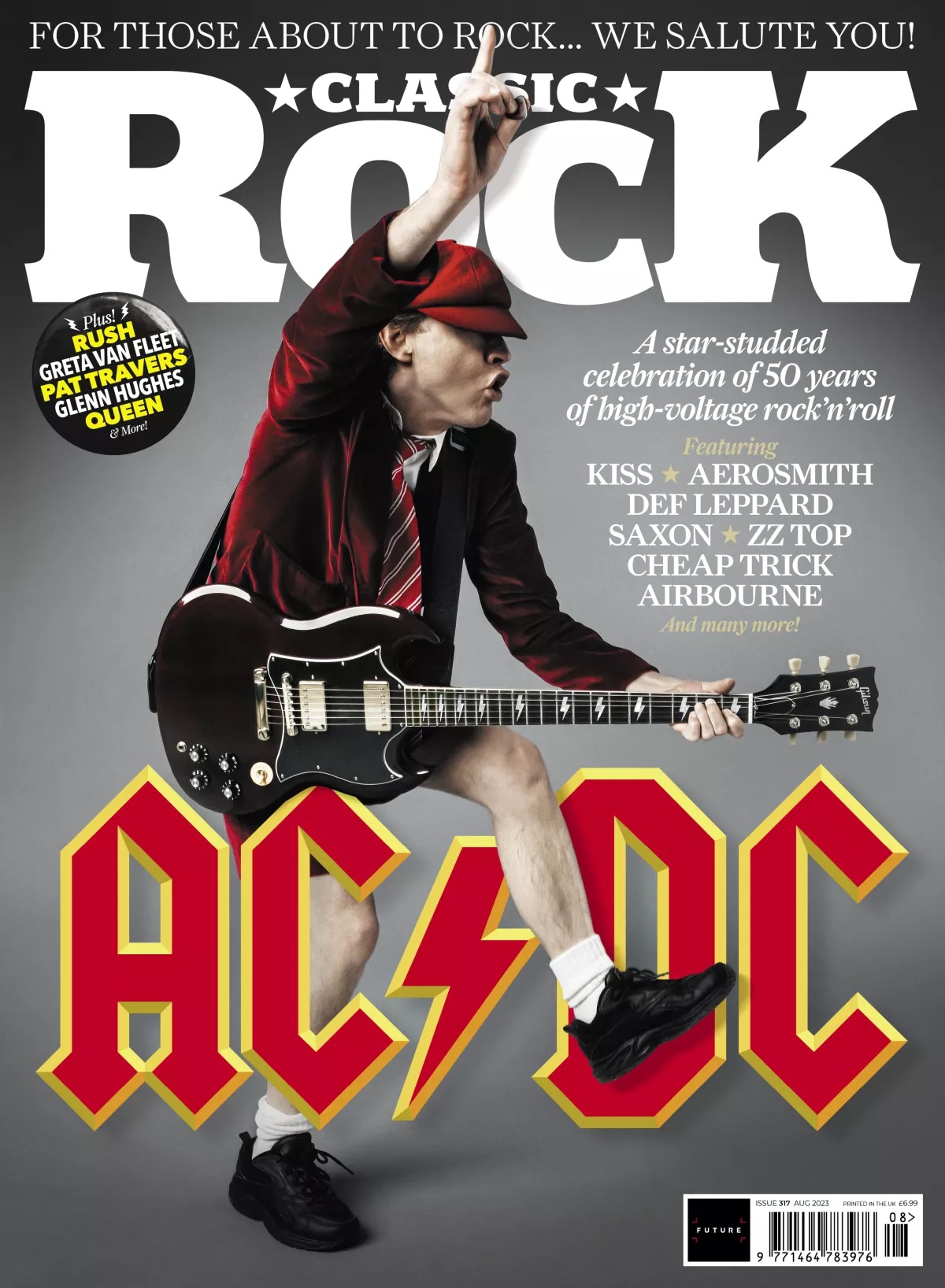 The latest issue of Classic Rock magazine (issue #317) includes a feature on the story behind Rush's Subdivisions, the opening track of the band's 1982 Signals album. From the article:
... Subdivisions and Signals marked a shift in Rush's career - and not necessarily a good one, in the eyes of their fans. Their subsequent 80s albums followed the same, keyboards-forward path, although they hit a more even balance between guitars and synths. Still, Signals remains the most divisive album in Rush's back catalogue, even if attitudes towards it have mellowed in the years since it was released. But ultimately, both the record and Subdivisions itself embody progressive rock's boundary-pushing spirit just as much as earlier Rush albums 2112 or Moving Pictures had. "I guess you could stay where you are and do the same thing over and over and over again, but that's not the kind of band we are," says Lifeson. "Progress is important to us. We always need to go somewhere else. We always wanted to evolve."
John over at Cygnus-X1.net has transcribed the feature and made it available online here. You can purchase a copy of the issue online via this link. Rush's Signals 40th anniversary box set officially released back in April and is now available for purchase via this link, or via Amazon and other online retailers.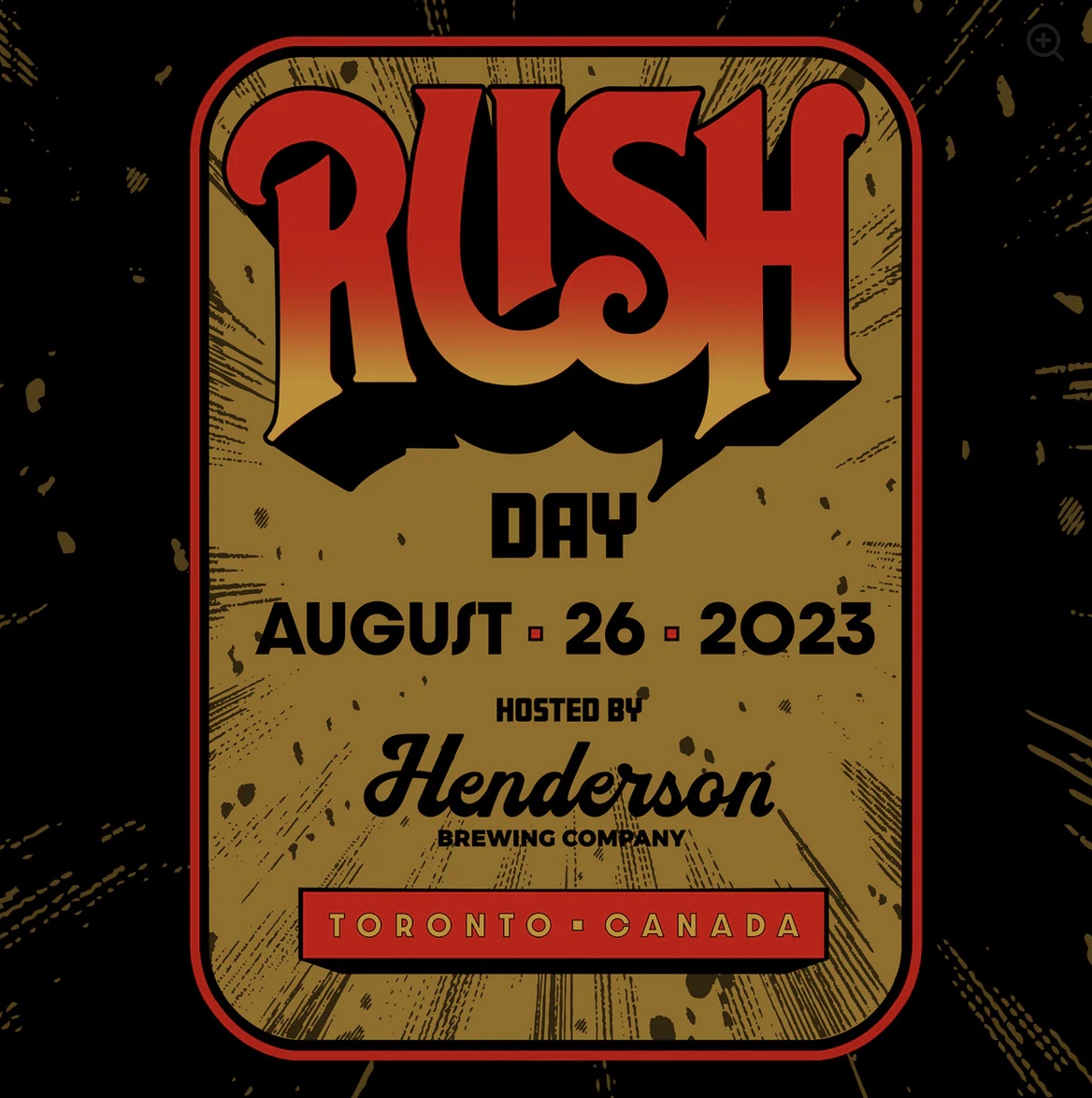 Earlier this month, Toronto-based Rush beer producers Henderson Brewing Company announced that they'll be hosting a Rush Day event at their brewery in Toronto next month on Saturday, August 26th. More details about the event were revealed this past week, including the announcement that they'll be having Rush beer guided tastings where all attendees will receive a personalized Beer Genuis certificate upon completion of the tasting. Although the event is free, the beer tastings require the purchase of a ticket, which are available here. Anyone can attend the event, but those who secure their free ticket online will receive a door prize and exclusive access to purchase a LE Rush Day Growler. The event will feature Rush trivia, limited edition items, Rush memorabilia, a screening of the Time Stand Still documentary, and - of course - lots of Rush beer! The Rush Day tentative schedule is as follows:
Rush Beer Tastings - Every 45 mins starting at 12PM with tickets limited to 20 per tasting time (ticket required).

Rush Karaoke - 2 sessions: 2 PM & 5 PM - Free to join

Rush Trivia - 2 sessions: 1 PM & 4 PM - Free to join

Rush Storytelling - 3 PM - Free to join, sign up for a slot the day of

Rush Raffle - Every hour starting at 12:30 PM - 7:30 PM - tickets available the day of, plus they'll be auctioning off special Rush items

Screening of Time Stand Still - 8 PM till 10 PM
You can get all the details and reserve a spot here. Thanks to Brave Words for the heads up.
Far Out magazine posted their list of 10 musicians who weren't equipped for fame yesterday, and Rush's Neil Peart was included at #6:
... Although Peart liked being one of the best drummers to ever live, his idea of fame was vastly different from what everyone else had in mind. Not wanting to go along with the usual star machine, Peart eventually channelled those feelings into 'Limelight', where he talked about the struggles of being an introverted person in an industry that thrives on extroverts. Up until his death, Peart would be reluctant to anyone calling him one of the greatest drummers ever, often refusing any backstage interaction because of how embarrassed he would get. Though most of Peart's issues may have been chalked up to shyness, the crowd cheering for them at the end of every Rush performance would be more than enough adulation for him.
Rick Beato recently had prog-metal guitarists John Petrucci, Tosin Abasi, and Devin Townsend on his popular YouTube channel for a discussion on progressive rock/metal among other subjects. At about the 7-minute mark, Rick asks Petrucci if he thinks that Rush's music is progressive metal. You can listen to the interview on YouTube here (thanks RushFanForever).
Tomorrow will be Geddy Lee's 70th birthday! On July 29th back in 1953, our favorite singer/bassist/author - Gary Lee Weinrib (aka Geddy Lee) - was born in Willowdale, Toronto. That makes Geddy 70 years young tomorrow! Not only is tomorrow Geddy's birthday, but it also marks the 49th anniversary of one of the most important events in Rush history; 49 years ago on July 29th, 1974, the late Neil Peart joined Rush, replacing original drummer John Rutsey. The day after Neil joined the band Rush bought equipment for their first tour at Long and McQuade Music in Toronto, including Geddy's black Rickenbacker, Alex's Gibson Les Paul Deluxe and Neil's Slingerland kit (aka Chromey)... and the rest - as they say - is history. Happy early birthday Geddy!
Some more amazing, '70s-era Super 8 footage of Rush surfaced on YouTube this past week. This latest vid uses several short 8mm film clips from a prolific Canadian concert filmer named Daniel Graham. The footage is taken from the 2112/All The World's a Stage tour, and includes rare performances of The Twilight Zone, The Necromancer, and more. You can check out the video below or on YouTube here (thanks Analog Kid Audio Video).
In this week's episode of Rush Roundtable (#192) on the Rushfans YouTube channel, the panel continues their Counterparts song discussions by taking a look at Cut to the Chase:
That's all for this week. Have a great weekend!!