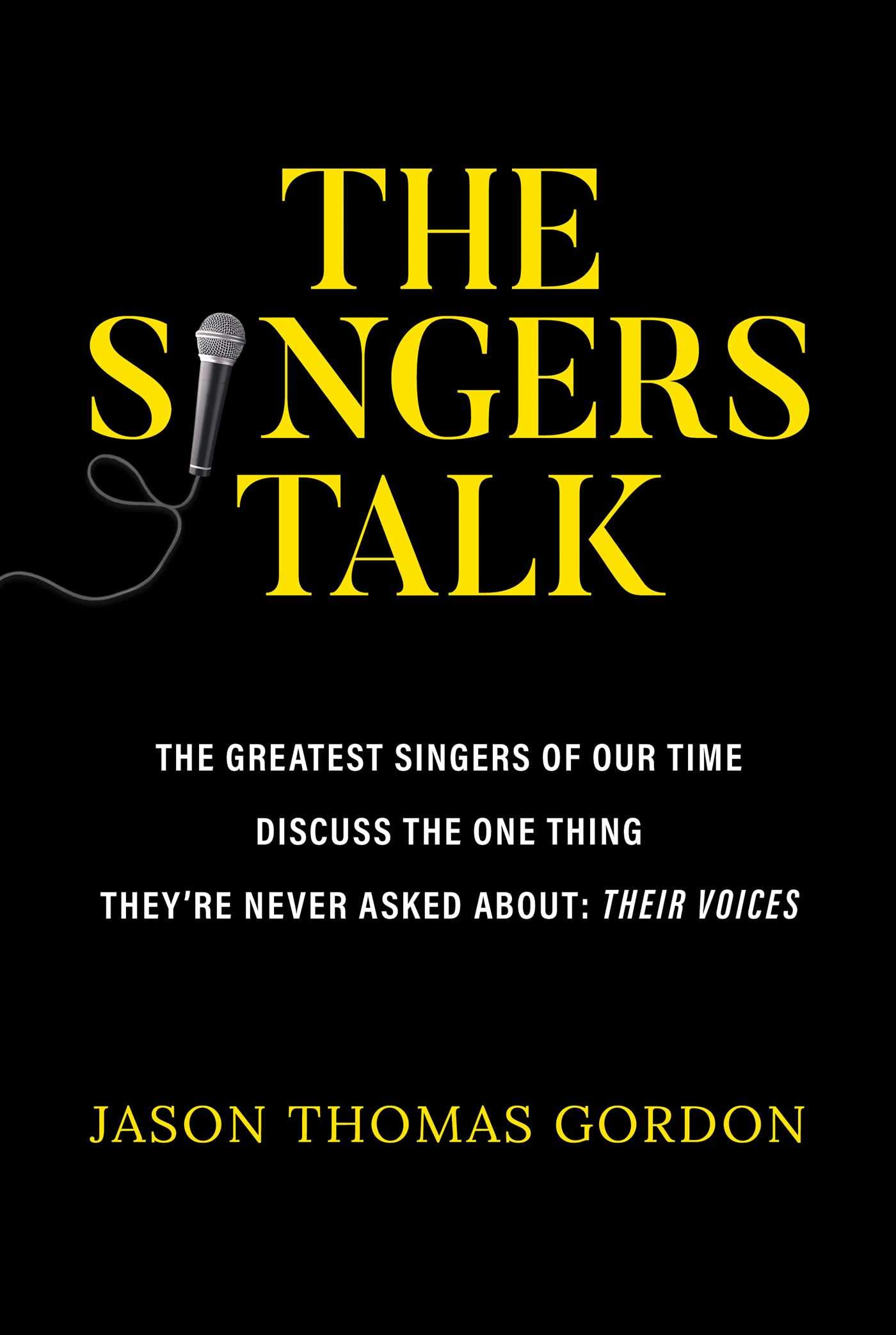 A new book from author Jason Thomas Gordon titled The Singers Talk is slated for release September 5th and can be pre-ordered here. The book's subheading reads, The Greatest Singers of Our Time Discuss the One Thing They're Never Asked About: Their Voices, and it promises a "groundbreaking collection of conversations with the greatest vocalists of the modern era". One of the vocalists featured in the book is Rush's Geddy Lee. Others featured include Ozzy Osbourne, Radiohead's Thom Yorke, The Cure's Robert Smith, AC/DC's Brian Johnson, Karen O of Yeah Yeah Yeahs, Jane's Addiction's Perry Farrell, R.E.M.'s Michael Stipe, Spoon's Britt Daniel, AFI's Davey Havok, ex-Van Halen singer Sammy Hagar, Alabama Shakes' Brittany Howard, Joan Jett, Chris Robinson of The Black Crowes, Pink Floyd's Roger Waters, Heart's Ann Wilson and Alkaline Trio frontman and former Blink-182 singer Matt Skiba. Additionally, Rage Against the Machine's Tom Morello speaks on his late Audioslave bandmate, Chris Cornell, while Nevermind producer Butch Vig gives his insight on late Nirvana frontman Kurt Cobain. Geddy Lee will be releasing his own book - a memoir titled My Effin' Life this coming November.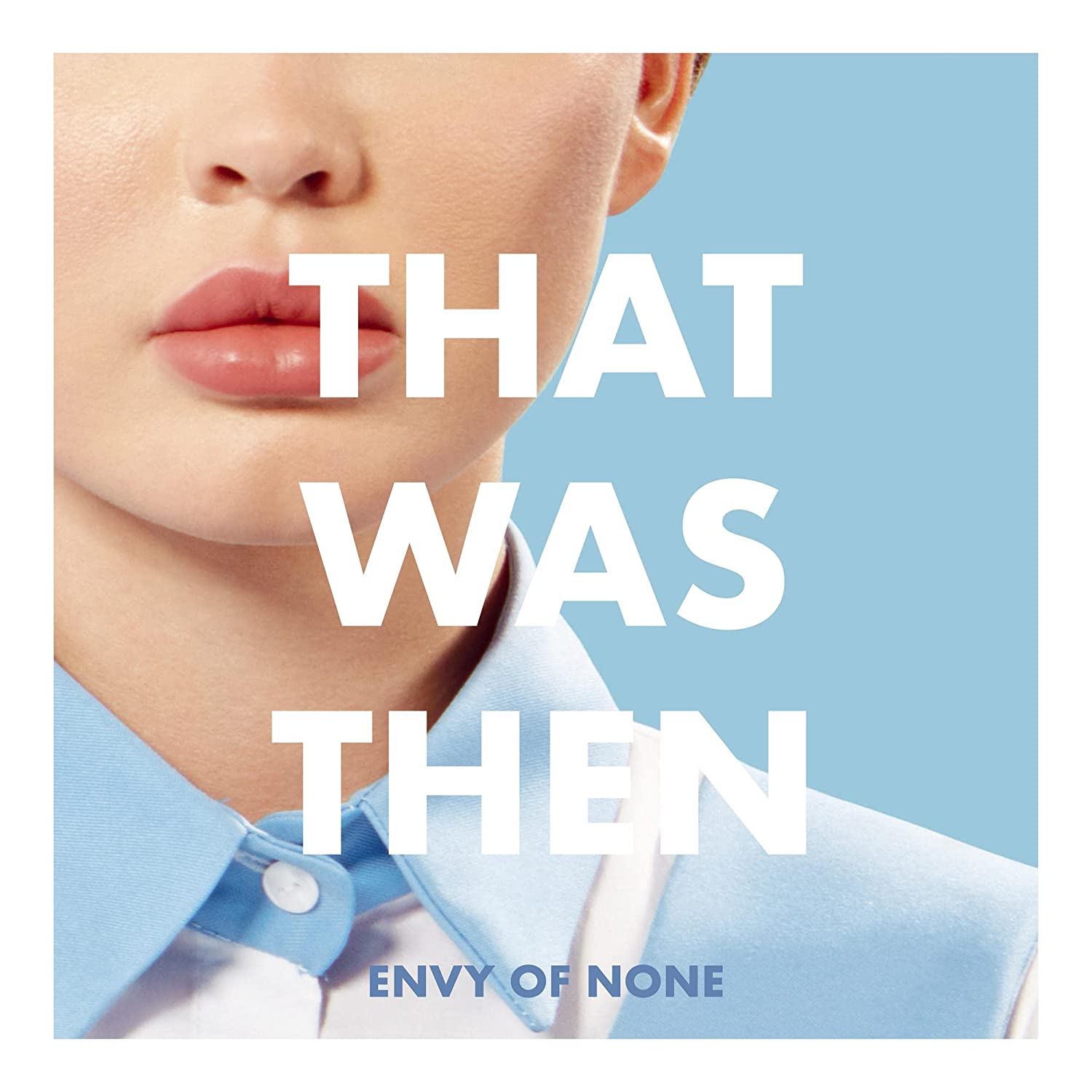 Alex Lifeson's Envy of None project with Andy Curran, guitarist Alfio Annibalini and vocalist Maiah Wynne released their self-titled, debut album last April, and it's currently available for purchase and streaming worldwide via several different online retailers and services, including Amazon and the official Envy of None merch store. Last month the band officially released their new EP That Was Then, This Is Now via Kscope Records. The EP includes one newly-recorded track titled That Was Then (official, animated music video here), remixes of Dumkoptf and Dog's Life, Lethe River, and You'll Be Sorry, which was previously released as part of the deluxe edition of their 2022 self-titled debut. Andy Curran was a recent guest on the Music Buzzz Podcast with Dane Clark, Hugh Syme & Andy Wilson, and spoke a bit about the EP. Curran also traded Rush stories with Hugh Syme. BreakingLatest.news recently reviewed the EP giving it 7/10. The EP is available digitally and on vinyl, and can be ordered via the Envy of None website and other online retailers. The vinyl edition can also be ordered via Amazon here.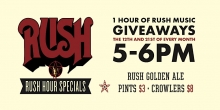 Fulton Brewing announced yesterday that they will be hosting 21:12 RUSH Hours every 12th and 21st of the month at their Taproom in Minneapolis, starting TODAY, July 21st. From 5-6PM they'll be serving Rush Golden Ale from the tap for just $3/pint while playing nothing but Rush music. They'll also have $8 Rush Crowlers, exclusive Rush merch giveaways, and Rush pinball! Fulton Brewing Taproom is located at 414 North 6th Avenue in Minneapolis, MN.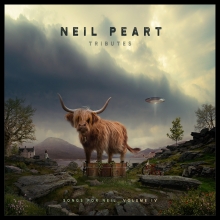 Neil Peart was tragically taken from us back on January 7, 2020 after a long battle with glioblastoma. For the past 3 years, on Neil's birthday, RUSHfest Scotland has sponsored the release of an album of Rush songs dedicated to the iconic drummer titled TRIBUTES - SONGS FOR NEIL, played by Rush tribute bands and musicians from around the world. Proceeds from sales of the albums were split equally between two charities - Glioblastoma Foundation Neil Peart Research Award in the USA and Cancer Support Scotland (registered charity SC012867). They will continue the tradition this year with SONGS FOR NEIL VOL. 4, which will release this coming September 12th in celebration of what would have been Neil's 71st birthday. The album will oncFe again feature a unique cover design and gatefold from longtime Rush album artist Hugh Syme as seen here. As before, all profits from sales of this album will be going to Cancer Support Scotland in the UK and the Glioblastoma Foundation Neil Peart Research Award in the US.
This past Sunday, July 16th was the anniversary of the first test of a nuclear bomb as part of the United States' Manhattan project helmed by American theoretical physicist J. Robert Oppenheimer. Oppenheimer is also the subject of a just-released biographical film about the famed scientist. The "Trinity test" of the first bomb was launched near Alamogordo, New Mexico, on July 16, 1945, setting in motion the nuclear era. Ultimate Classic Rock posted an article commemorating the anniversary and the film release by looking at some rock songs that address Oppenheimer and the Manhattan Project, including the Rush song Manhattan Project from their Power Windows album (thanks RushFanForever):
... "In a song like 'The Manhattan Project,' where it is essentially a documentary, I wanted the delivery to be like punctuation, and the chorus had to be more passionate and more rhythmically active," he explained in a 1986 interview [via Songfacts]. "It was hard to express exactly how I wanted it. The first time we worked on the music, they had phrased the lyrics in a very slow manner and I had to protest. ... There were internal rhymes and internal relationships among the words and within the delivery that had to remain intact for it to make sense at all. It was so carefully crafted that it couldn't be delivered any old way." ...
Far Out Magazine posted their own article about Rush's Manhattan Project this past week as well, which you can check out online here. Also getting in on the game was KOOL 107.9 FM, who posted a list of their Top 30 Nuclear War Songs earlier this week. They didn't include Manhattan Project, but instead listed Rush's Distant Early Warning at #11:
The Distant Early Warning Line was a system of radar stations stretching through Canada, Alaska, Greenland and Iceland, designed to detect incoming attacks from the Soviet Union during the Cold War. Rush borrowed the name for a 1984 single, while the constant threat of nuclear war played a part in the lyrics. "Living in the modern world basically in all of its manifestations in terms of the distance from us of the threat of superpowers and the nuclear annihilation and all of that stuff, and these giant missiles pointed at each other across the ocean," Neil Peart explained during a 1984 interview, adding that the threat was "omnipresent" in people's lives. "I think that threat does loom somewhere in everyone's subconscious." (Irwin)
Stuff.tv posted an article on the best spatial audio albums this past week, and Rush's 2015 remastered version of their Chronicles compilation album made the cut:
Rush - Chronicles (Remastered) (1990, 2015): Initially released in 1990, Chronicles is a double complication album by the Canadian rock band Rush. The remastered version, released in 2015, includes songs from the band's first 15 studio albums, plus two live tracks. For spatial audio, consider the Limelight track, which debuted on the band's 1981 album, Moving Pictures. Guitarist Alex Lifeson says the song is about "being under the microscopic scrutiny and the need for privacy-trying to separate the two and not always being successful at it."
Far Out magazine posted their list of the 10 most underrated albums by music legends earlier this week, and Rush's Grace Under Pressure is included:
... Having fully committed to the synths, most of [Grace Under Pressure] is an array of different musical arrangements, including some of the greatest textures they have ever created on songs like 'Distant Early Warning'. While the band may have taken some more contemporary styles on, their heart was still in the right place when it came time to write lyrics. Being one of the more emotional Rush projects, Neil Peart unpacks a lot of emotions throughout every song, from dealing with the loss of a good friend during 'Afterimage' to memorialising all of the Jewish people that passed away in concentration camps on 'Red Sector A'. The crunchy guitar riffs might have been more muted this time, but none of these songs needs a pummeling riff to make the listener feel something.
Ultimate-guitar.com's Justin Beckner spoke with KISS' Gene Simmons about a year ago for a feature on his iconic AXE Bass and the subject of music theory came up, prompting Gene to tell a story involving Rush's Geddy Lee:
... Kiss took out Rush on their first tour. They came out to support us, you know, because we liked what they did. And this was in the, in their 'Working Man' period, when they sounded kind of like a Canadian Zeppelin, which I still prefer, sound-wise, but obviously, they've done very well, and we used to hang out with the guys and joke around everything. One night back at the hotel or backstage someplace, Geddy [Lee] and I were sitting down, trading licks, and I said, 'Do you want to do a blues scale? You go first, and then I'll continue the chord pattern,' and he said, 'I don't know what you mean.' At least from what I recall, Geddy didn't understand what a blues scale was or what '1,4,5' meant. That also bears noting that when you go '1,4,5' to a musician, that means something, it's a relationship of notes or chords. And so I go, 'Well, okay then, you hit a G, either octave or low,' and he said, 'Which one is that?' Geddy played purely by ear. Now of course later on, he learned what the notes were and stuff like that, but it's the same thing with The Edge. The reason you heard 'jingle jangle jingle jangle,' kind of thing - that became the style of U2's guitar sound is when The Edge started playing guitar in a band, he couldn't play chords. He just strummed various notes so, it's all open to... Music is an interesting thing. You don't have to get complex about it, just start." ...
In this week's episode of Rush Roundtable (#190) on the Rushfans YouTube channel, the panel continues their Counterparts song discussions by taking a look at Stick It Out:
That's all for this week. Have a great weekend!!